Kingford focus on the high-quality PCBA order demand of "Multiple varieties, medium and small batch, and short lead time".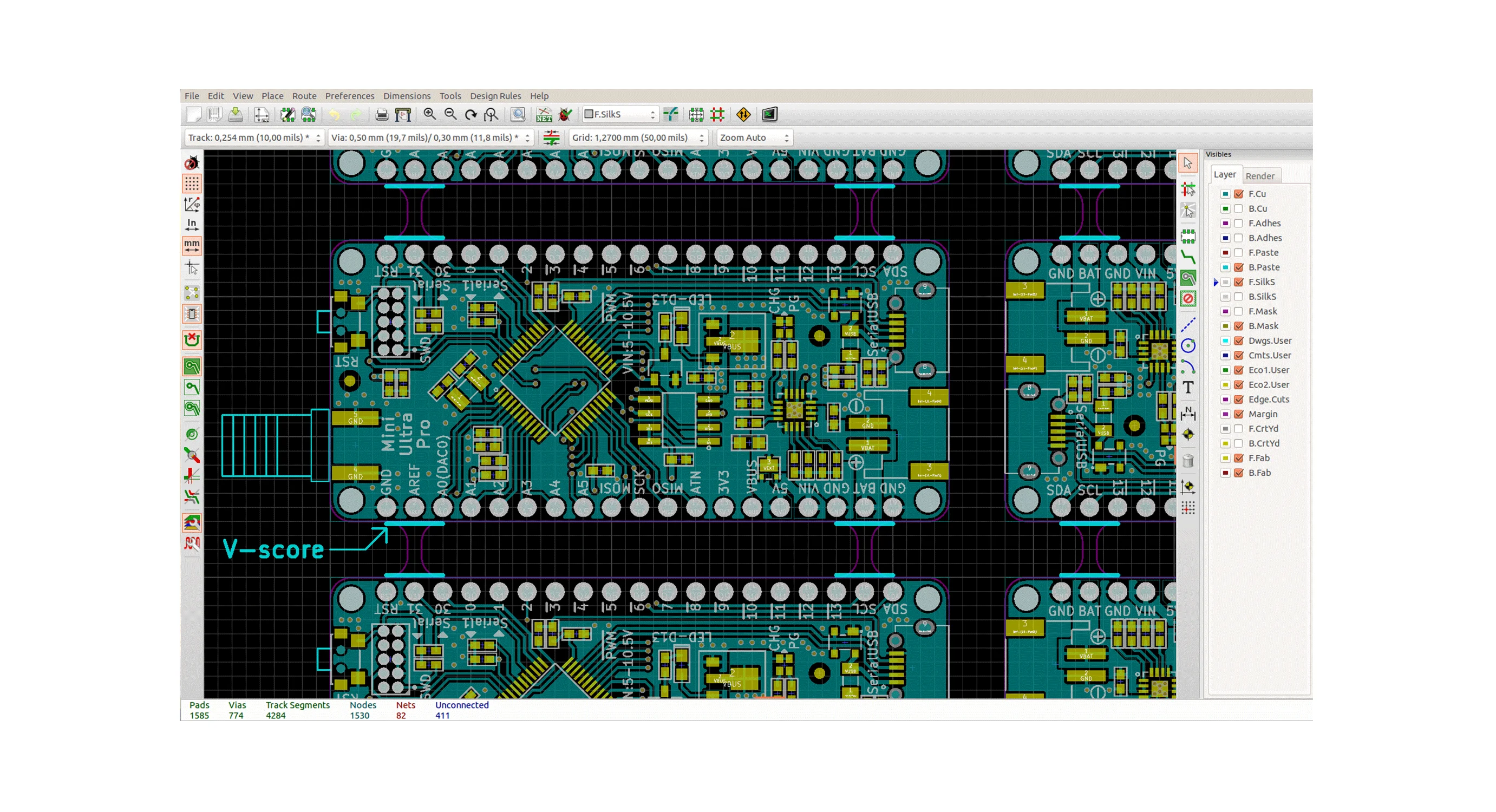 PCB Layout & Design
100+ PCB Design & Layout projects per year.
Outstanding designers with 10+ working experiences.
7/24 Live sales & tech support.
Complete Design Software such as Cadence Allegro\ORCAD, Mentor WG\PADS..etc
6 hours PCB Layout expedite services.
Kingford
Types of PCB Design Products
Kingford: Your trusted PCB design service provider
We have a professional designer team, which can provide services such as high-speed backplane design, high-speed A/D PCB design, HDI, FPC, Rigid FPC, SI/PI simulation, EMC/EMI design, etc. Supporting PCB board factory and patch factory to ensure the DFM of PCB design, so that your cost is reliable.
PCB Design&Layout Capabilities
Min.trace width:
2.5mil
Min.trace spacing
2.5mil
Min.Vias:
6mil(4mil laser drilling)
Max.layer
48L
Min.BGA spacing
0.35mm
Max.BGA Pin
3600pin
Max.high-speed signal
40 GBPS
Fastest delivery time
6 Hours/ Item
HDI Highest layer
22 L
HDI Highest layer
14 L any layer HDI


PCB Design&Layout lead time
Number of pins on the board
0-1000
Design lead time (working days)
3-5 days
2000-3000
5-8 days
4000-5000
8-12 days
6000-7000
12-15 days
8000-9000
15-18 days
10000-12000
18-20 days
13000-15000
20-22 days
16000-18000
22-25 days
18000-20000
25-30 days
Ultimate delivery capacity
10000Pin/7 days
PS: The above delivery date is the regular delivery date, and the accurate design delivery date needs to be comprehensively evaluated according to the number of components, difficulty, layers and other factors of the circuit board!