Building 6, Longhui Industrial Park, Baoan District, Shenzhen
Industrial automation control is mainly used in industrial control units, high-power transformers for advanced integration and testing, electric vehicle charging stations, smart metering and other fields. Printed circuit board assemblies are important for smooth movement and robust electrical connections between controllers and industrial machinery. Crucially, in the field of industrial control, PCBA can help companies save costs and reduce human errors, while PCB assembly for industrial control needs to involve large-scale component procurement and PCB production.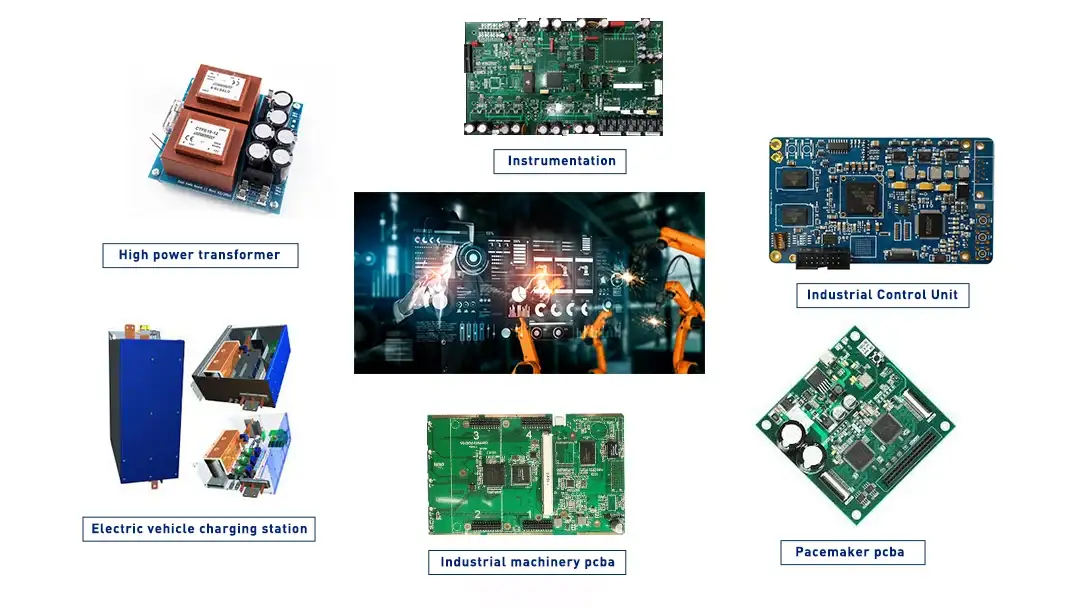 In order to save customers' time, Kingford provides from PCB design, One-stop service of DFMA service, PCB manufacturing, component procurement, PCB assembly, to meet customers' high-quality PCBA services, etc.
In terms of industrial control PCB assembly, Kingford's cases involved in industrial control PCB assembly include: instrumentation...
Instrumentation: It is an appliance or equipment used to detect, measure, observe, and calculate various physical quantities, material components, physical parameters, etc.
---
Kingford has more than 20 years of manufacturing experience, strict control from quality to delivery, and has the industry's top senior engineers, allowing you to have no worries from design to delivery! Samples can be delivered quickly, effectively saving time and cost for customers.
Just upload Gerber files, BOM files and design files, and the KINGFORD team will provide a complete quotation within 24h.