Building 6, Longhui Industrial Park, Baoan District, Shenzhen
In order to promote the spirit of volunteer service and create a clean and tidy park environment, on December 18, Kingford organized cadres from various departments to carry out a volunteer service activity of cleaning Longhui Industrial Park with the theme of "green micro-action, environmental protection first".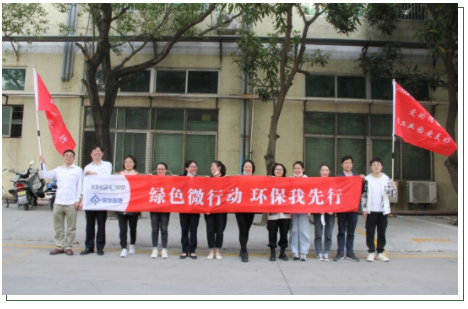 At 4 o'clock in the afternoon, under the leadership of the general manager of the company, Mr. Miao, the cadres came to the pre-divided area early, took brooms, garbage tongs, labor protection gloves, garbage bags and other tools, and began to clean the environment of Longhui Industrial Park. Hygiene, clean up accumulated garbage, eliminate sanitation dead corners, and ensure the cleanliness of Longhui Industrial Park.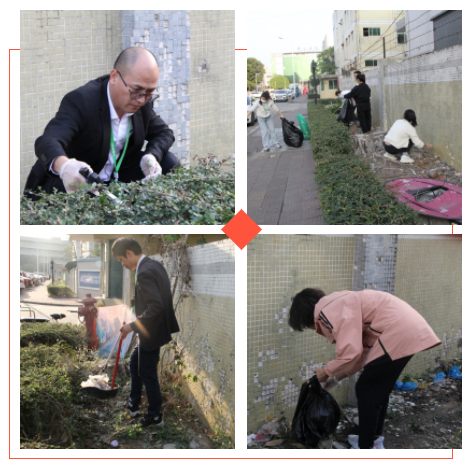 The labor site was full of people, and they threw themselves into the sanitation cleaning activities with high enthusiasm. Some of them carefully picked up the dead leaves and garbage mixed in the green belt one by one; Grass; some took brooms in their hands to clean up the waste fibers and dust on the ground. Although the dust was flying, it did not affect everyone's enthusiasm for participating in labor. All of them were full of energy and full of energy. Through a few hours of hard work, some obvious garbage and sanitary corners have been cleaned up, making the entire Longhui Industrial Park look brand new.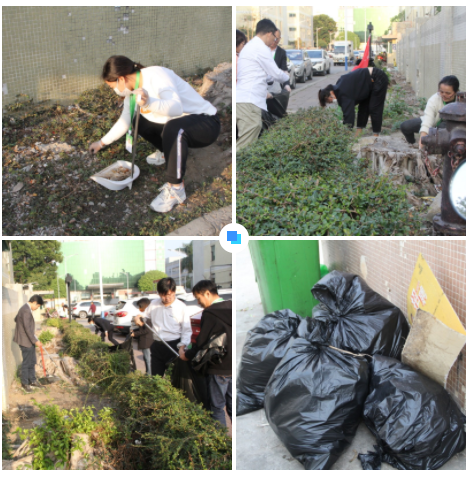 Through this voluntary activity of cleaning Longhui Industrial Park, not only the environmental sanitation in the park is improved, but also the cadres' awareness of environmental cleaning is stimulated, so as to jointly create a clean, beautiful and comfortable working and living environment. In the later period, Kingford will continue to Carry out this volunteer service activity in depth, carry forward the spirit of volunteer service, spread the concept of volunteer service, comprehensively improve the civilized quality of citizens, and contribute to Shenzhen's striving for a national civilized city.
Just upload Gerber files, BOM files and design files, and the KINGFORD team will provide a complete quotation within 24h.