Building 6, Longhui Industrial Park, Baoan District, Shenzhen
The Internet of Things connects and exchanges data with other devices and systems through the network or other communication networks. The Internet of Things adds connectivity to various products, so the demand for the Internet of Things in all industries is very high. In sensors, low-power wireless connectivity components, Processors and other aspects need to be applied to PCB manufacturing and PCB assembly. Kingford, as a one-stop PCBA manufacturing service provider, can provide IoT design, engineering, prototyping and production for IoT.
Our PCB assembly manufacturing and assembly services include sensors, cameras, appliances, smart home devices and other IoT ecosystems for consumer products, security systems, manufacturing, machinery, industrial, agriculture, automotive, healthcare, and more.
IoT PCBA assembly products provided by kingford include: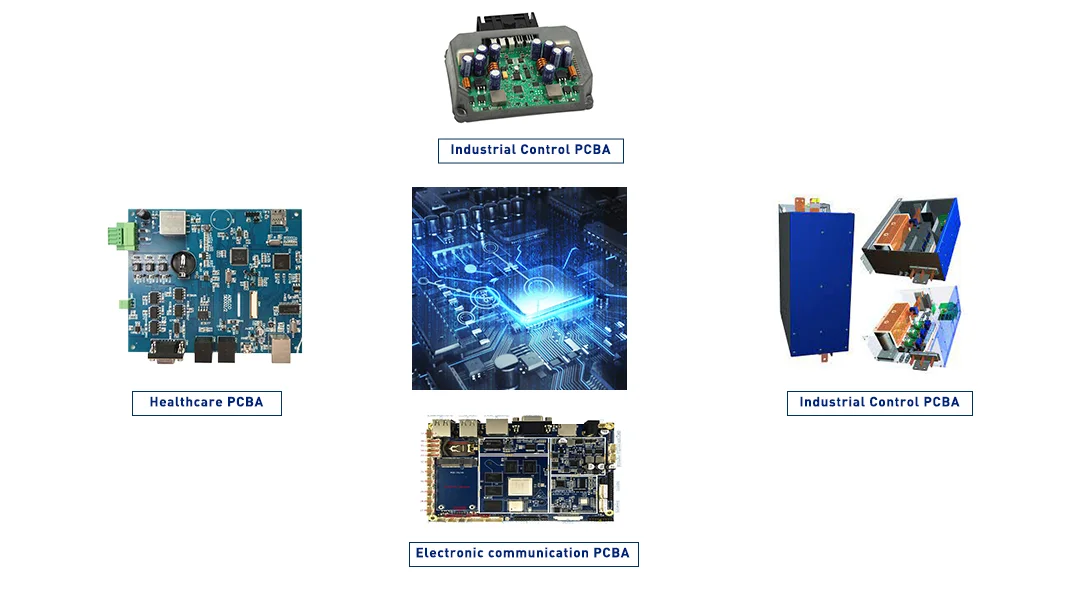 Healthcare PCBA: We are well aware of the critical nature of the medical industry and provide all of our medical clients with complete documentation for traceability, ensuring that medical PCB assemblies exceed manufacturing requirements and customer satisfaction requirements.
Industrial Control PCBA: Printed circuit board assemblies are critical equipment that facilitate smooth movement and strong electrical connections between control and industrial equipment.
Automotive Electronics PCBA: For over 20 years, kingford has been supplying high quality, competitively priced pcb assemblies (PCBAs), and one of the key markets we serve is the automotive industry.
Electronic communication PCBA: We have been committed to meet the PCBA needs of different markets including network and communication, we can meet the most complex requirements through different networks, long transmission distances, various connected devices, etc.
Just upload Gerber files, BOM files and design files, and the KINGFORD team will provide a complete quotation within 24h.