Building 6, Longhui Industrial Park, Baoan District, Shenzhen
Artificial intelligence, as a device and application to display human intelligence and behavior, includes robots, autonomous vehicles, medical and health equipment, and natural language recognition. The emergence of artificial intelligence makes life more convenient and easier. Kingford has long-term cooperation with well-known component procurement suppliers. We are familiar with capacitors, resistors, inductors, fuses, connectors and other parts, and can provide you with high-quality alternatives.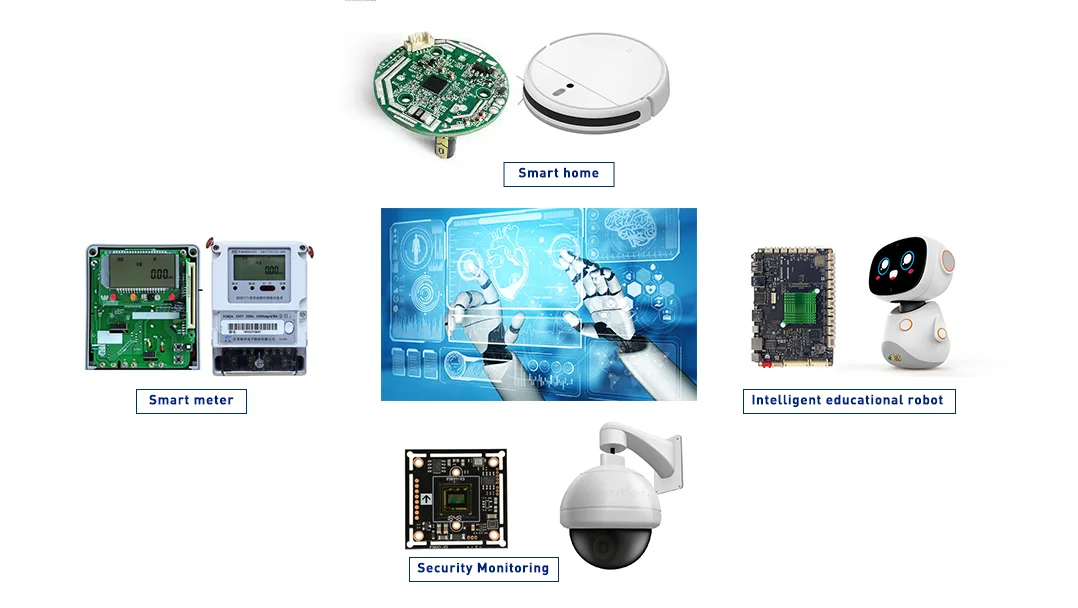 Artificial intelligence can be implemented in almost every manufacturing process to increase the productivity and efficiency of the process. PCB manufacturing is also one of the industries that can benefit from AI integration. AI has many applications in the PCB manufacturing industry. It improves component quality, improves placement accuracy, picks up multiple components at once, and more.
In terms of artificial intelligence PCB assembly, Kingford provides cases such as 3G smart gateways, smart meters, smart water valves, smart homes, smart buildings, and smart educational robots.
Smart meter:It generally has automatic measurement function, powerful data processing ability, automatic zero adjustment and unit conversion function, simple fault prompt, human-computer interaction function, equipped with operation panel and display, and certain artificial intelligence.
---
kingford can support customers from prototype construction to mass production, we provide customers with one-stop PCBA manufacturing work from PCB design, DFMA services, PCB manufacturing, component procurement and assembly testing, cooperate with kingford, no need to worry about MOQ restrictions, We will support you until all design issues are resolved.
Just upload Gerber files, BOM files and design files, and the KINGFORD team will provide a complete quotation within 24h.