Building 6, Longhui Industrial Park, Baoan District, Shenzhen
PCBA: Small Issue, Huge Impact
PCBA (Printed Circuit Board Assembly) is the kernel for most of products, it's quality/reliability brings huge impact to our daily lives (accidents or disasters); finally it will leads to financial lost of our business.
| | | | | |
| --- | --- | --- | --- | --- |
| Small issues like cracked solder joints can lead to PCBA failure | | Malfunction PCBA may cause accidents, or disasters to our daily lives. | | Finally it will lead to customer complain,compensation, business lost. |
Enough For These Headaches?
You may encounter these headaches everyday regarding: design omissions, assembly block issues, quality defects & reliability risks.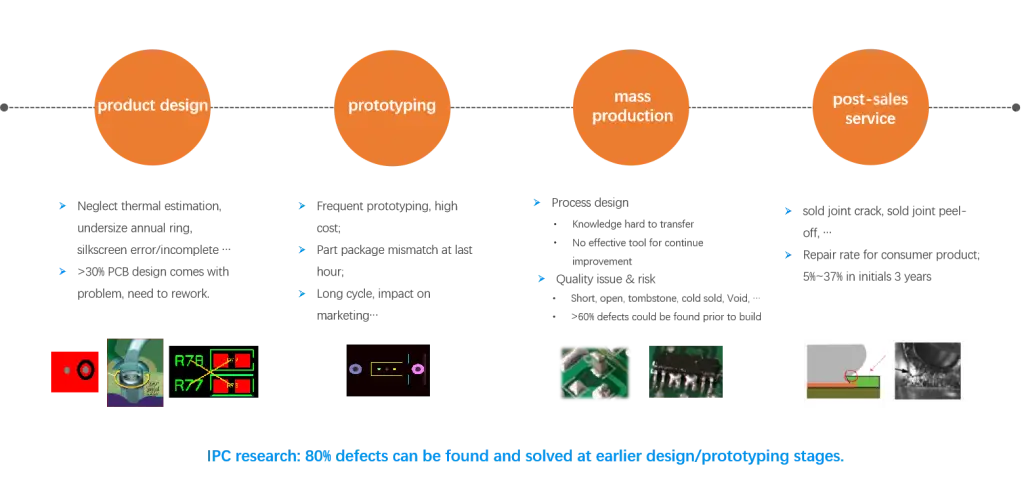 Care to try a new notion? By implementing Design For Manufacturing for PCB/PCBA, many headaches could be avoid systematically. More advantages includes: reduce NPI cycle, predict manufacturing issues & improve product reliability, etc.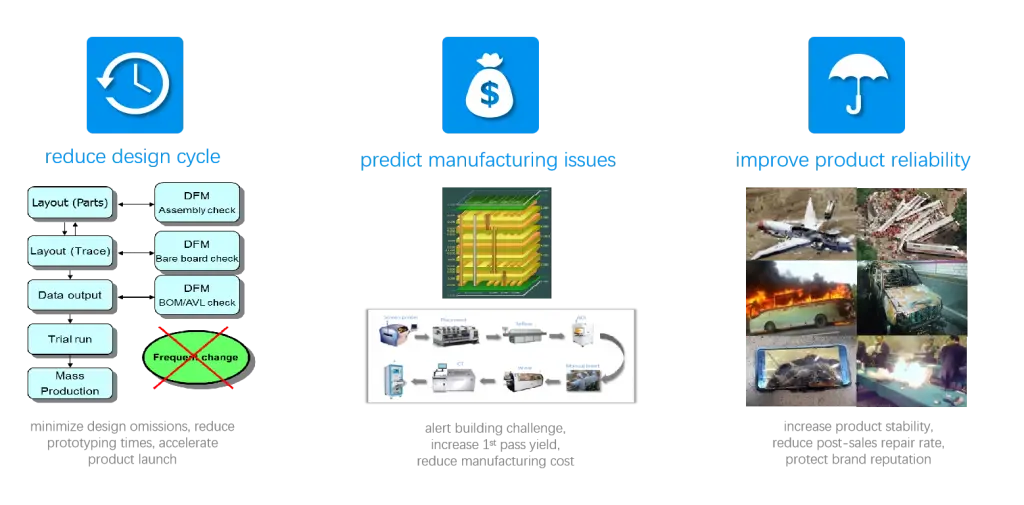 DFM Expert: Intelligent DFA/DFM Analysis
In 2018, after extensive R&D over 5 years, Kingford has upgraded its DFA/DFM software from 2D solution into a fully-integrated 3D solution. Kingford-DFM Expert is an unique 3D DFA/DFM solution for the electronics industry. At present, it allows you to identify issues on assembled boards fast & easy, preemptively prior to production.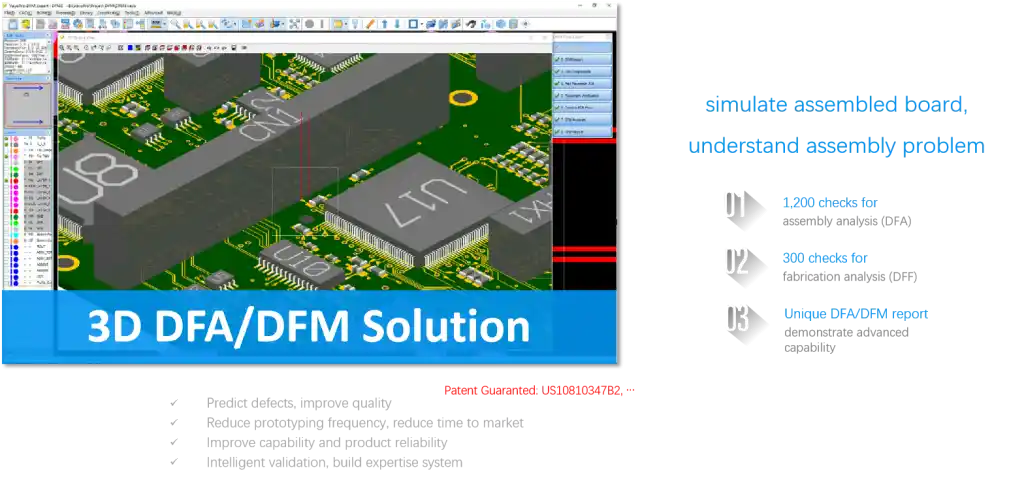 3D DFM/DFA Methodology
Easy flow for DFM/DFA analysis: simulate assembled boards (PCBA virtualization), automatic analysis (1,500+ checking rules), generate 3D report of critical issues.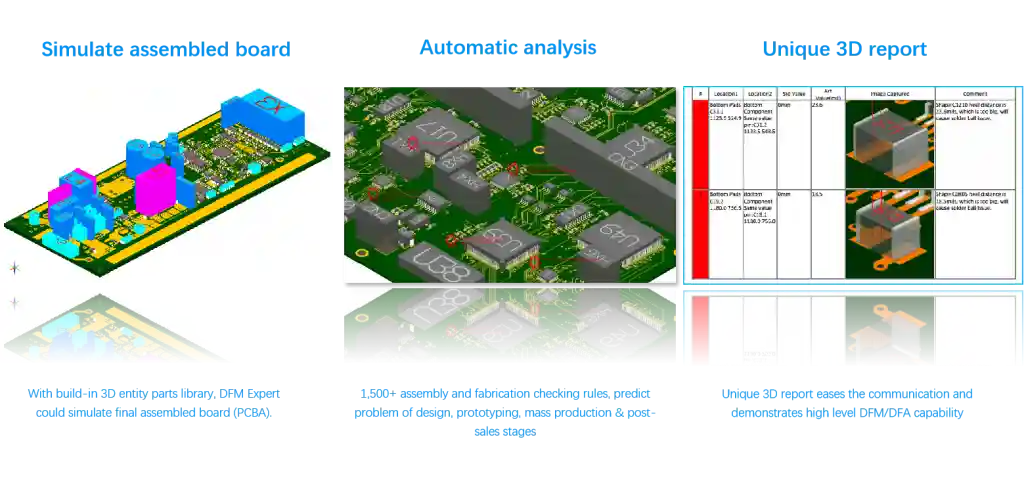 PCBA Virtualization: 3D Parts Package Library
Firstly DFM Expert software tries to simulate assembled board (PCBA virtualization). 3D package library of DFM Expert comes with actual dimension data for all components (including length, width, height, pitch, and pin element).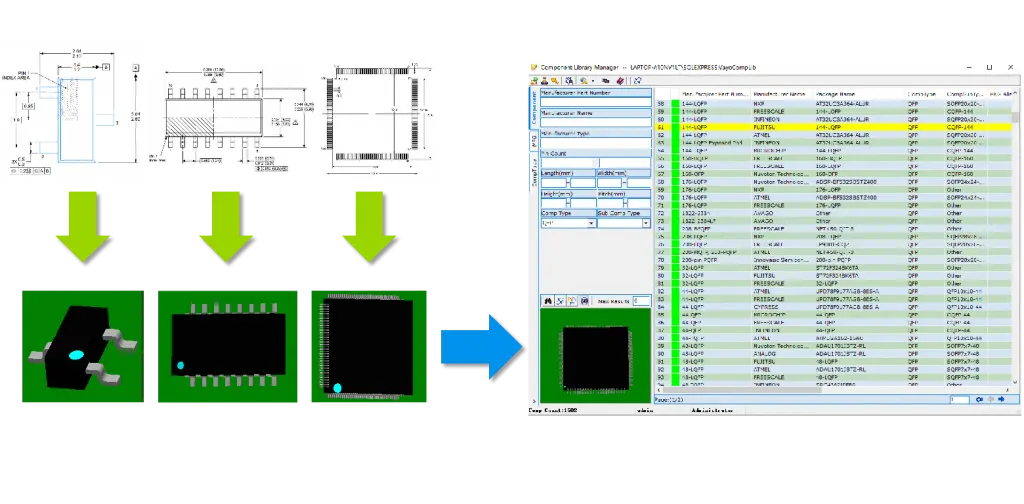 PCBA Virtualization: Reform Pin Shape
DFM Expert comes with unique pin shape reform function, which allow you to reform the pin through hole components according to actual assembly.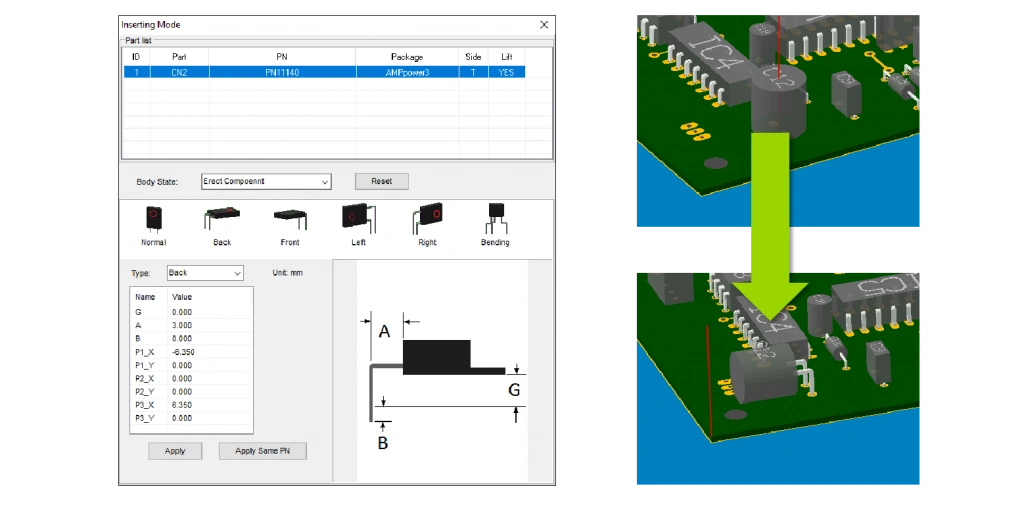 PCBA Virtualization: See Every Detail Of PCBA
At the end, DFM Expert simulates assembled boards successfully; now you could see every detail on this virtualized PCBA, from every direction, even under the part body.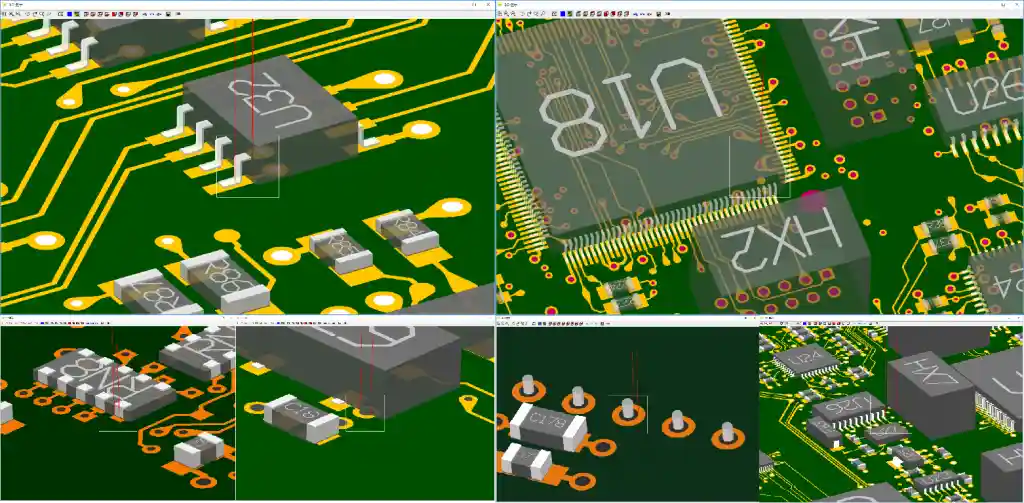 Automatic Analysis: 1,500+ Checking Rules
The second stage is to perform automatic analysis of every detail of PCB/PCBA. DFM Expert contains 1,500+ checking rules for PCB/PCBA manufacturability analysis. These rules are distilled from Kingford vast industry experience and IPC standard specifications like IPC-7351. For DFF (design for fabrication), it checks every layers of PCB; for DFA (design for assembly), it checks every assembly process like printing, placement, reflow, wave, rework & etc.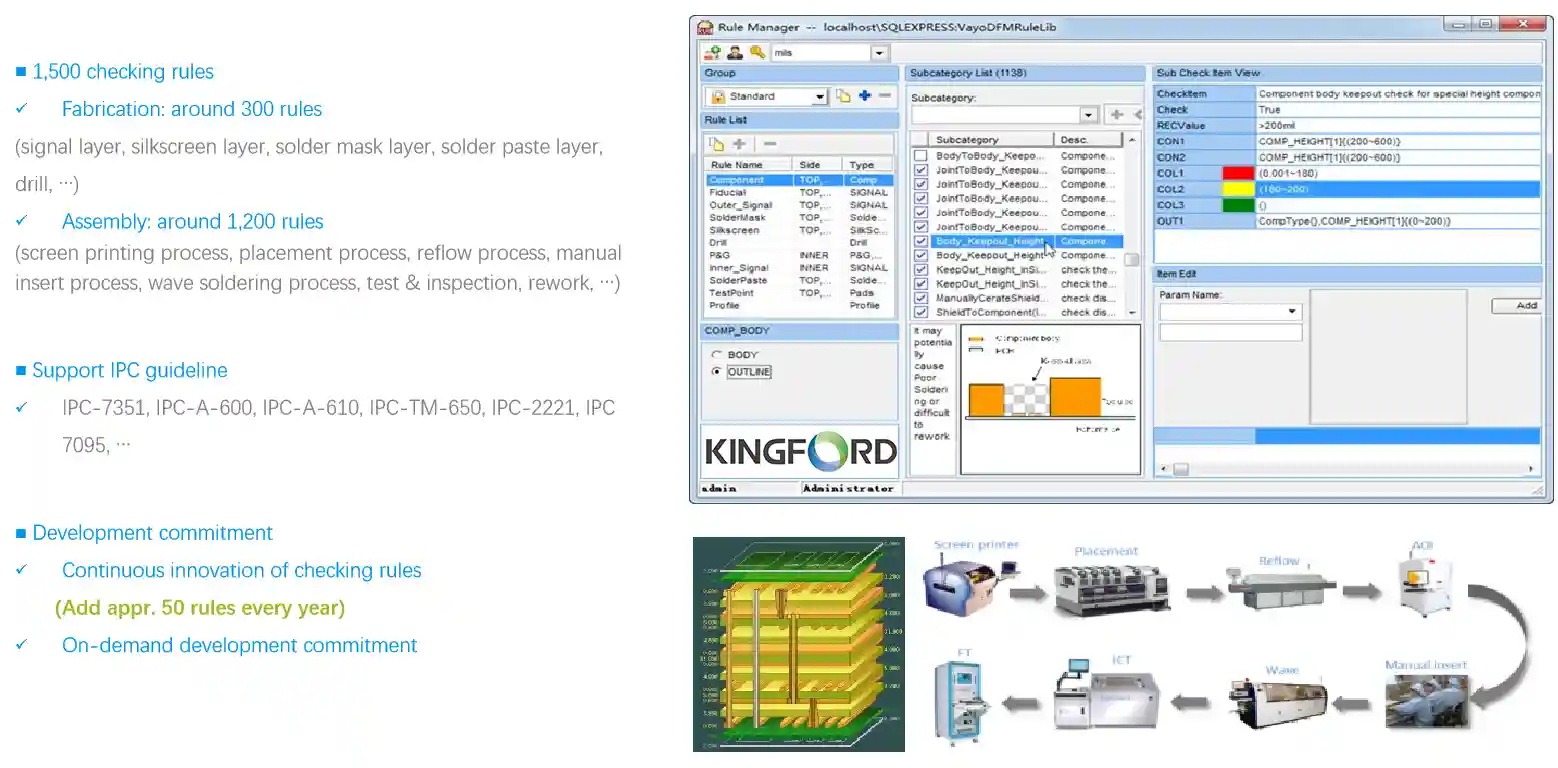 Automatic Analysis: Unveil Problems
With DFM Expert, you will be able to find out those problems in advance: PCB design omissions/mistakes, fabrication issues, prototyping assembly blocks, mass product issues (process challenge or quality issues) and product reliability risk like solder joint strength weakness.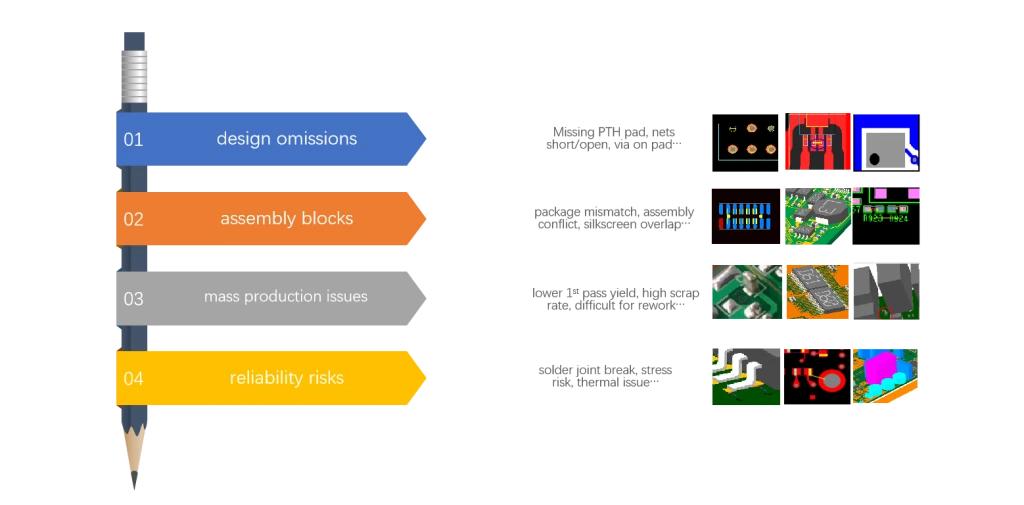 Automatic Analysis: Sample Issues
Here are the samples issues found by DFM Expert software. Since assembly (DFA) is more complicated than fabrication (DFF), DFM Expert contains more design for manufacturability (DFM) checks to PCB assembly.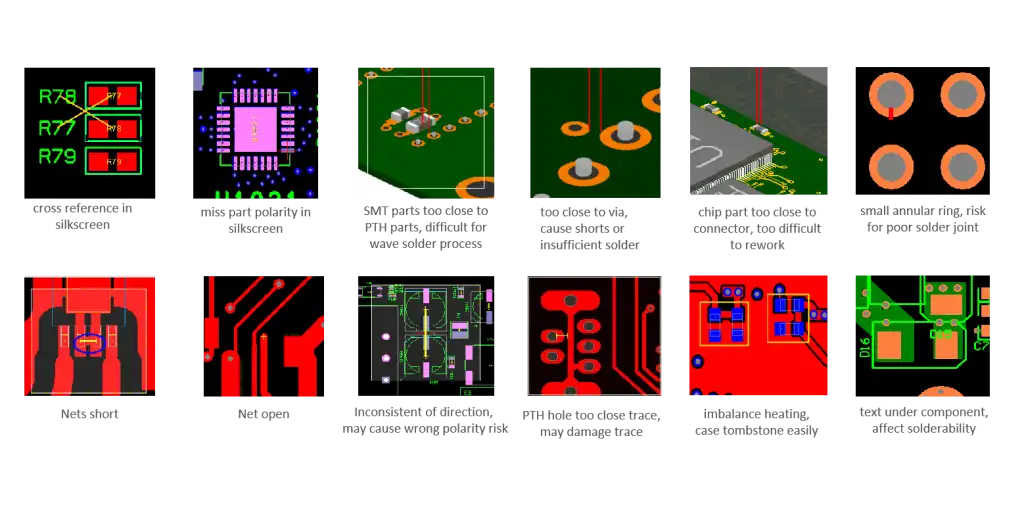 Unique 3D Report: Automatic Generation
At final stage, you may: put your comments/suggestion to these problems & select critical problems and generate 3D report. This unique 3D report could be in different file format like Word, Excel, PDF or html.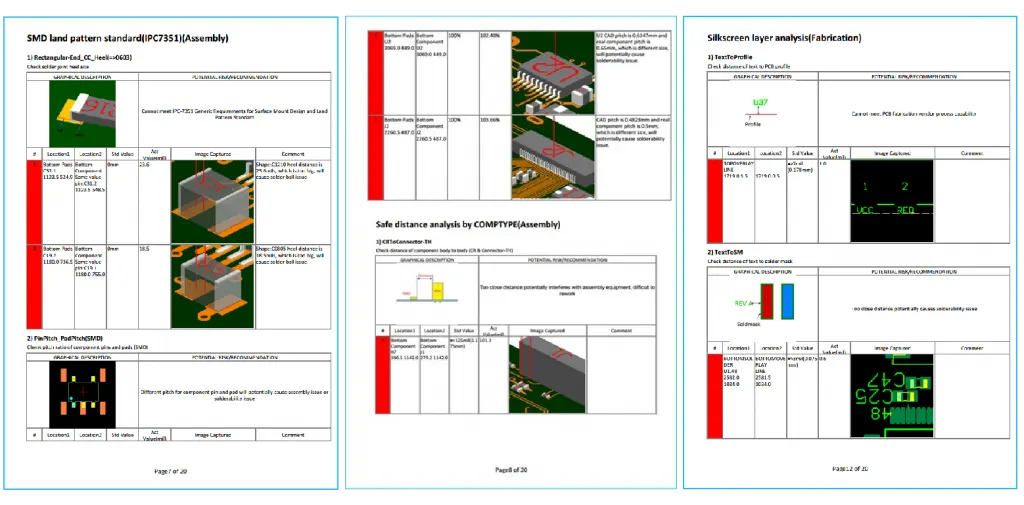 Unique 3D Report: Communication Boost
3D report could allow people understand the impact to the problem easily, which will ease your communication with design, manufacturing or purchasing departments. If you are a EMS/CEM player, it allows you to demonstrate high level DFM/DFA capability to your existing or potential clients so as to secure business or win more business.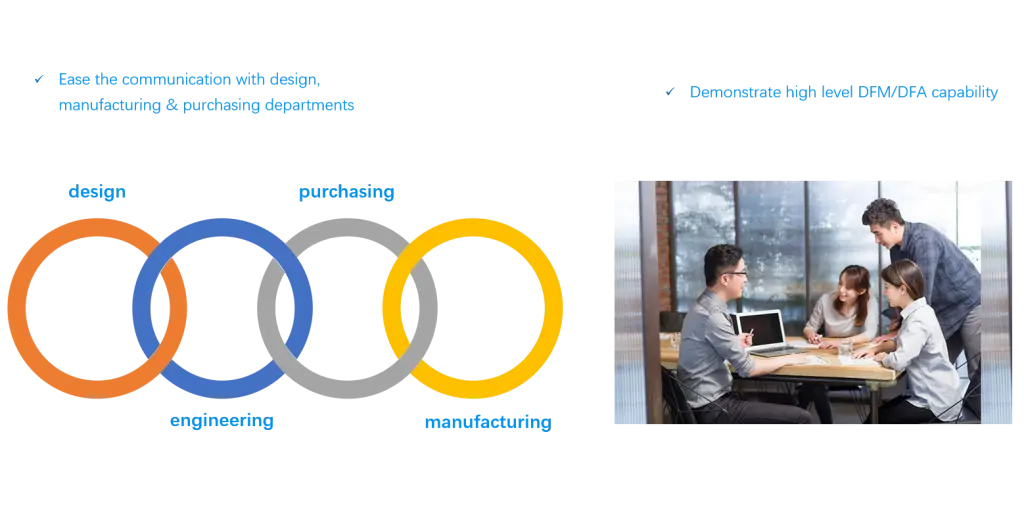 Other Features: Support CAD/Gerber/BOM Data Source
DFM Expert supports CAD sources such as Cadence Allegro/OrCAD, Mentor, PowerPCB, Altium/Protel, Zuken, ODB++, IPC-2581, & etc. It also supports XY coordinates + Gerber data source if CAD source is not available.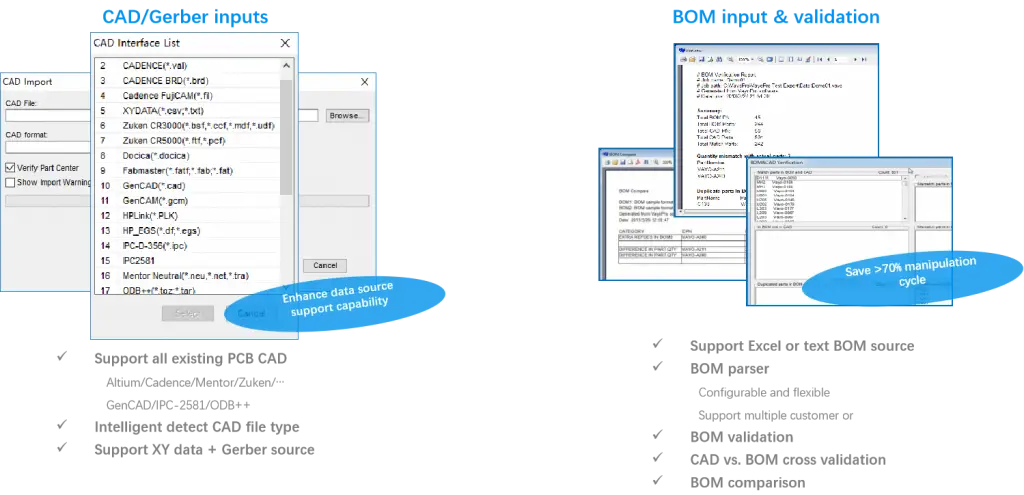 Other Features: Integrated To EDA Tools (Cadence, Altium)
DFM Expert seamlessly interactive with EDA tools (Cadence Allegro, Altium Designer), thus allowing you to work more effectively. No more clumsy exportation, directly with the platform you're familiar with.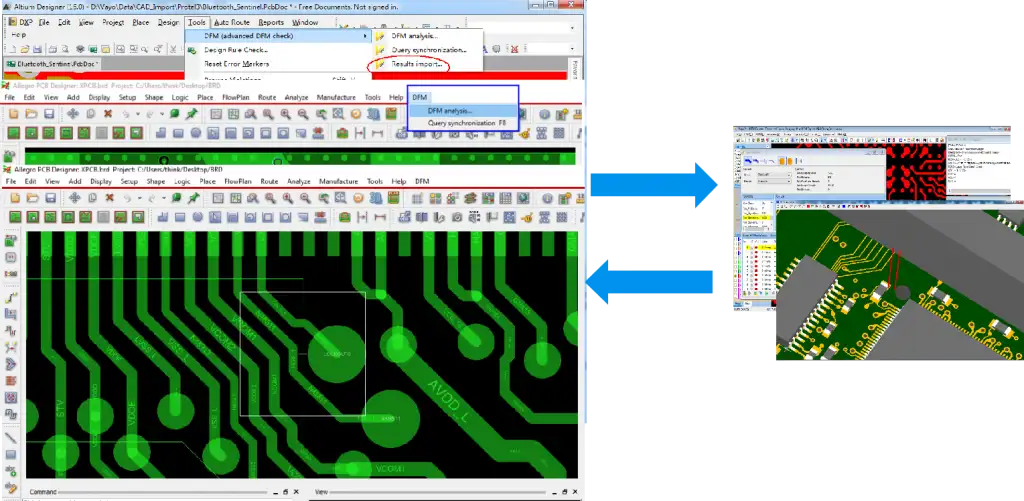 Other Features: Seamless Transfer To MCAD
DFM Expert could directly generate PCBA data with accurate part package information into MCAD tools like Creo, UG or Solid works for box level design or DFA analysis purpose.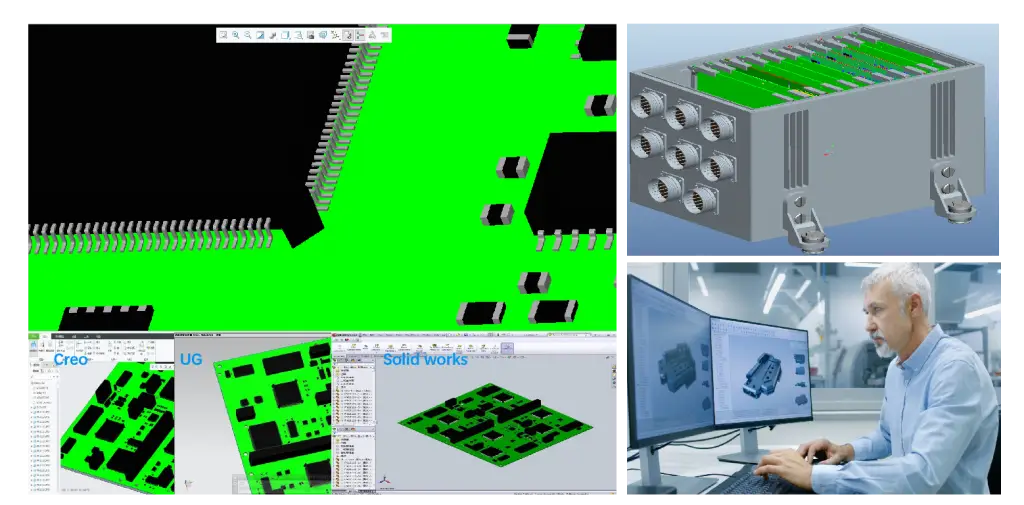 Easy To Use, Less Learning & Master Curve
Design for manufacturing and assembly (DFMA) analysis is much easier and faster. It provides a step-by-step workflow allowing you to learn & use this tool with ease. Now DFMA analysis for PCBA is easier than ever!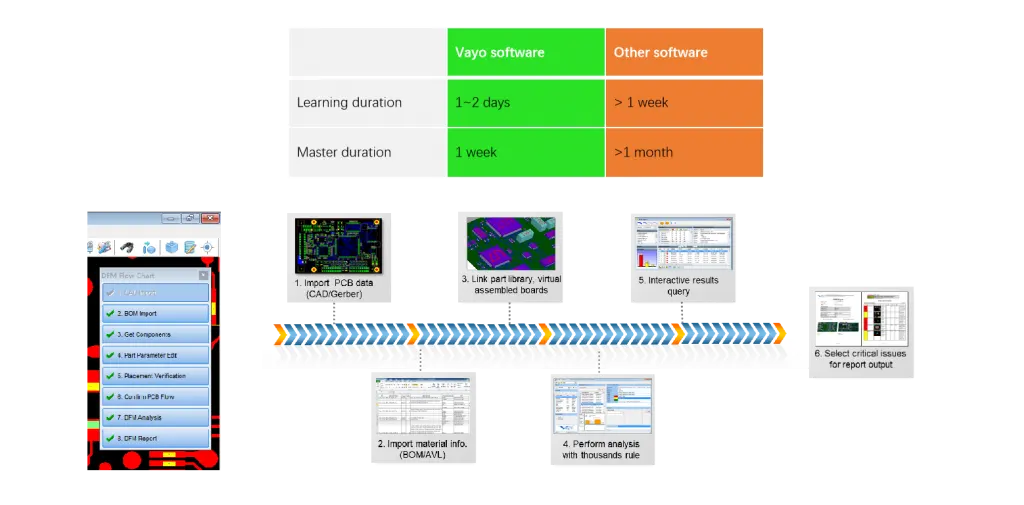 Better User Experience: 2D & 3D Environment
2D & 3D graphic representation of PCBA allows you to identify the visible potential defects. With dual monitors for both PCB/PCBA graphics, the DFM/DFA analysis is an absolute joy to work with!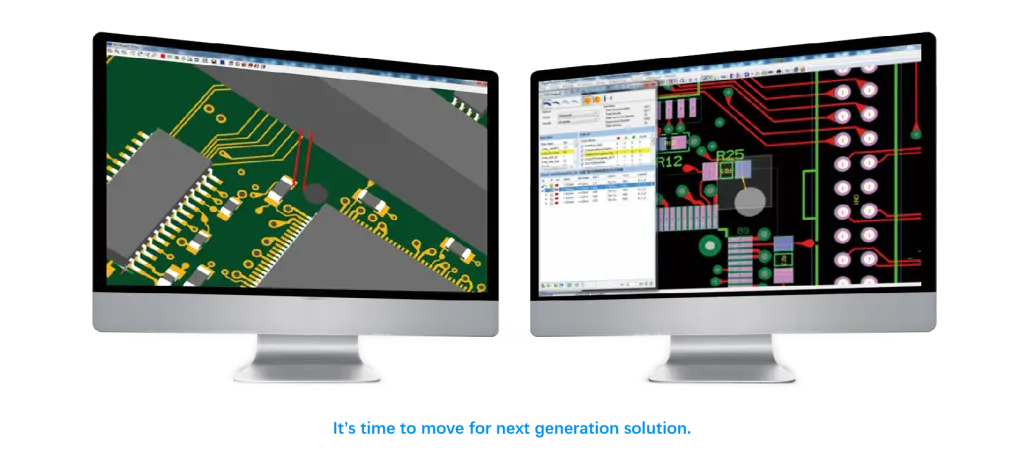 Just upload Gerber files, BOM files and design files, and the KINGFORD team will provide a complete quotation within 24h.