Building 6, Longhui Industrial Park, Baoan District, Shenzhen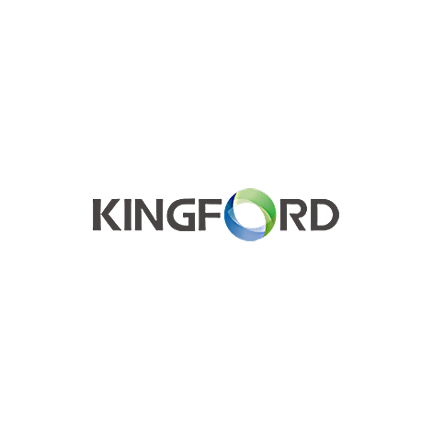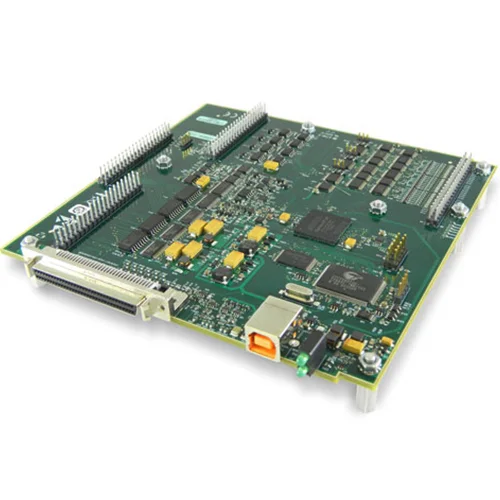 Industrial Control High Speed Data Acquisition PCB Assembly
Features
• 16-bit resolution
• 1 MS/s sample rate
• Up to 64 single-ended analog inputs
• Up to four 16-bit, 1 MS/s analog outputs
• 24 digital I/O lines
• Four 32-bit event counters
• Four timer outputs
• USB powered (no external power required)
• Includes USB cable and standoffs
• Small footprint for OEM and embedded applications Supported Operating Systems
• Windows® 11/10/8/7/Vista® XP, 32/64-bit
• Linux®
• Android™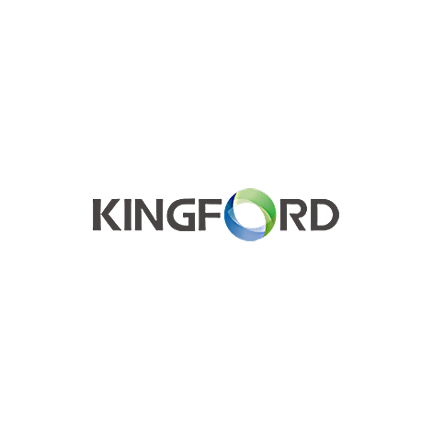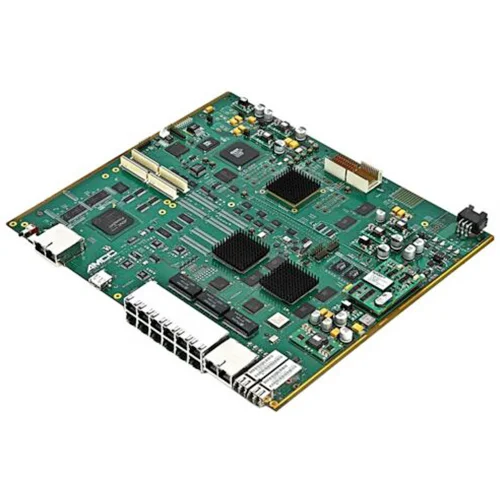 Digital image acquisition and processing system PCB assembly
technical parameter
32 I/O inputs and 64 I/O outputs

2-way optical isolation RS232

1 RS422 interface and 1 RS485 interface

48-way 16-bit synchronous 200KSPS A/D conversion

One photoelectric isolation CAN interface and one GPS timing

Built-in real-time clock, power monitoring and watchdog, etc.

Support -40~85℃ industrial wide temperature application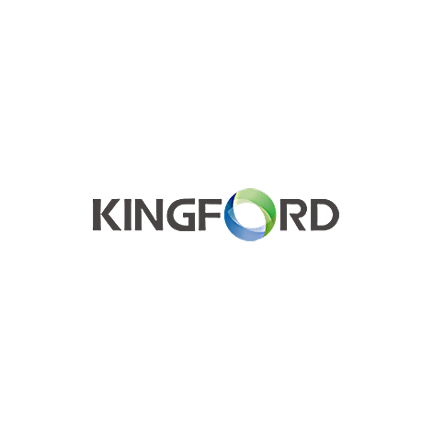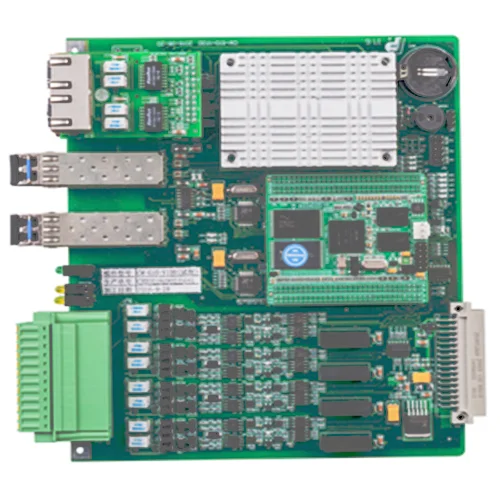 Intelligent Industrial Communication PCB Assembly
technical indicators
1. Product-oriented regulations, mainly including: frequency converter, motor protection, actuator, low-voltage switch protection
2. Redundancy solution based on PROFIBUS slave redundancy profile
3. Unified version size 45MM×70MM
4. Unified user interface UART (1M bits/s), SPI (1MHZ)
5. Working temperature: -25~+60℃
6. Power supply: 3.3V/120mA + 5V/80mA, 2 groups of regulated voltage isolation
7. PROFIBUS-DP protocol:
8. DB9 socket, isolated 2KV, RS485 output;
9. Baud rate 9.6K~12M
10. DP/V0/V1(C1+C2)
11. PROFINET-IO protocol:
12. 2×RJ45 socket (with indicator light), isolated 2KV
13. Built-in switching chip, can realize daisy chain topology connection
14. PROFINET IO RT/IRT real-time data communication
PCB Assembly Equipment
PCB Assembly Capability
SMT capacity: 19 million points/day
Testing Equipment
X-RAY Nondestructive Tester, First Piece Tester, AOI Automatic Optical Tester, ICT Tester, BGA Rework Station
Placement speed
Chip placement speed (at best conditions) 0.036 S/piece
Mounted Component Specifications
Pasteable smallest package
Minimum device accuracy
IC type chip accuracy
Mounted PCB Specifications
Substrate size
Substrate thickness
throw rate
1. Resistance-capacitance ratio 0.3%
2. IC type without throwing material
Board Type
POP/common board/FPC/rigid-flex board/metal substrate


DIP daily production capacity
DIP plug-in production line
50000 points/day
DIP post welding production line
20000 points/day
DIP test production line
50000pcs PCBA/day


Assembly processing capability
The company has more than 10 advanced assembly production lines, dust-free and anti-static air-conditioning workshop, TP dust-free workshop, equipped with aging room, test room, functional test isolation room, advanced and perfect equipment, can carry out various product assembly, packaging, testing, Aging, etc. production. Monthly production capacity can reach 150,000 to 300,000 sets/month


PCBA processing capability
project
Mass processing capability
Small batch processing capability
Number of layers (max)
2-18
20-30
Plate type
FR-4, Ceramic Sheet, Aluminum Base Sheet PTFE, Halogen Free Sheet, High Tg Sheet
PTFE, PPO, PPE
Rogers,etc Teflon
E-65, ect
Sheet mixing
4 layers - 6 layers
6th floor - 8th floor
biggest size
610mm X 1100mm
/
Dimensional Accuracy
±0.13mm
±0.10mm
Plate thickness range
0.2mm--6.00mm
0.2mm--8.00mm
Thickness tolerance ( t≥0.8mm)
±8%
±5%
Thickness tolerance (t<0.8mm)
±10%
±8%
Media thickness
0.076mm--6.00mm
0.076mm--0.100mm
Minimum line width
0.10mm
0.075mm
Minimum spacing
0.10mm
0.075mm
Outer copper thickness
8.75um--175um
8.75um--280um
Inner layer copper thickness
17.5um--175um
0.15mm--0.25mm
Drilling hole diameter (mechanical drill)
0.25mm--6.00mm
0.15mm--0.25mm
Hole diameter (mechanical drill)
0.20mm--6.00mm
0.10mm--0.20mm
Hole Tolerance (Mechanical Drill)
0.05mm
/
Hole tolerance (mechanical drill)
0.075mm
0.050mm
Laser Drilling Aperture
0.10mm
0.075mm
Plate thickness aperture ratio
10:1
12:1
Solder mask type
Photosensitive green, yellow, black, purple, blue, ink
/
Minimum Solder Mask Bridge Width
0.10mm
0.075mm
Minimum Solder Mask Isolation Ring
0.05mm
0.025mm
Plug hole diameter
0.25mm--0.60mm
0.60mm-0.80mm
Impedance tolerance
±10%
±5%
Surface treatment type
Hot air leveling, chemical nickel gold, immersion silver, electroplated nickel gold, chemical immersion tin, gold finger card board
Immersion Tin, OSP


Quick Quote Service
Our complete turnkey PCB assembly service provides a 24 hour quote service for your turnkey PCB assembly order.


All-round and reliable parts supplier
Kingford cooperates with world-renowned component suppliers to ensure that the source of electronic components is plastic and the authenticity is guaranteed.


Advanced equipment
It has 10 fully automatic SMT high-speed chip production lines, equipped with ten temperature zone nitrogen reflow ovens, online AOI, SPI, X-RAY and other equipment.


Perfect system certificate
We have complete ISO9001, ISO13485, ISO14001, IATF 16949, UL and other system certifications, and our products meet environmental protection requirements.


Electronic component supplier
According to your needs, we can purchase all kinds of components you need at the most affordable price and minimize your labor costs.


High standards of confidentiality
High-standard confidentiality measures, signing confidentiality agreements, and all documents exporting must be approved to ensure that 100% of documents are not leaked.


24-hour customer service
we provide 24-hour service and support, you will receive a reply to your question within 2 hours and a quotation within 24 hours.


One-stop EMS
Kingford provides one-stop services such as PCB design, DFM services, PCB manufacturing, PCB assembly, and component procurement.
Kingford
Industries we serve
Just upload Gerber files, BOM files and design files, and the KINGFORD team will provide a complete quotation within 24h.