Long Hui No.6, The 3th Industrial Park of Fuqiao, Fuhai Street,Bao'an,Shenzhen
Life cycle management of electronic manufacturing products
Life cycle management of electronic manufacturing products
An effective product lifecycle management (PLM) solution will integrate tools and processes for designing, developing, and manufacturing new equipment. The solution goes beyond engineering activities to include project management, process control, and financial management for end-to-end business processes.
In the electronics industry, collaborative work by interdisciplinary teams is critical to successful product development. The expertise of an electronic design specialist needs to be backed up by mechanical and electrical capabilities to create powerful products. By contrast, financial and marketing expertise is needed to ensure product success.
PLM solutions create this collaborative environment in which product development can flourish, bringing additional benefits in terms of efficient and transparent communication, breaking silos, and speeding up the development process. In addition, this work environment encourages the sharing of information to identify and address pain points early and to detect and mitigate project risks before they become a reality.
Electronic manufacturing life cycle
Product innovation
In the electronics industry, most new products are improvements on existing products. Often, new models are developed faster, smaller, lighter, or include more features. However, sometimes an innovative, original concept is conceived to solve a gap in the market or to develop a new technology or material that is available.
To move forward, new products must meet standards or be technically viable, meaning they can use available resources and be financially viable. The economic benefits of creating the product will outweigh the costs of developing and producing it.
To break the first point, this is obviously not possible if the new product relies on technology that does not exist. On the other hand, the assumption is that it depends on companies not having available technical expertise, technology being in short supply, or being too expensive. In this case, this introduces planning risks that may be too great for the business to bear.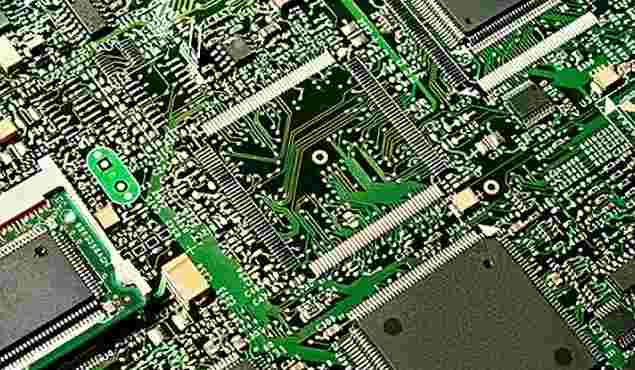 Moreover, it clearly makes no sense to develop products that cost more to manufacture than consumers are willing to spend. The difference between retail prices and production costs is too small to cover the costs of designing, developing and marketing the product.
The PLM solution will manage the collation of input from different stakeholders, disseminate this data across the group and manage the data to ensure its availability and integrity. The key to this is data management to ensure that everyone has access to the new version, so decisions are made based on a common understanding and a single source of facts.
Product design
The design phase is relatively simple. It covers the various engineering activities needed to turn concepts into practical solutions. Electrical engineers design the circuit, while mechanical engineers design the shell. Other experts provide design inputs for everything from user interface design to thermal management to electromagnetic compatibility.
PLM solutions manage the propagation of product requirements and the collation and integration of design decisions into a single repository representing the product under development.
Computer aided design
Electronic Computer aided design (ECAD) systems support the design and analysis of the electronic components of products. The availability of component data online library and the integration of circuit simulation function make the verification of design decision fast and accurate. The system can then take the full design and help designers make PCB layouts much faster than traditional manual processes. A visual representation of the complete layout can also be created to provide component placement information for enclosure clearance verification, thermal analysis, and to support manufacturing processes. Feedback from these support engineering activities can be reintegrated into the circuit design process to adjust, improve, or redesign elements after identifying conflicts or problems.
Mechanical computer aided design
Mechanical Computer Aided design (MCAD) systems support the design and analysis of product mechanical components. The availability of a 3D visual representation of the proposed plan makes verification of design decisions quick and straightforward. The system can then take the completed design and help the designer make manufacturing templates and specifications. Integration with the ECAD system will provide quick cross-checking of dependencies, such as physical gaps between components and parts or available gas flows and rates for thermal management. Integrating feedback from these support engineering activities into the shell design process allows parts to be adjusted, improved, or redesigned as potential problems are identified.
Computer aided engineering (CAE) systems enable simulation and analysis of overall product designs to validate complete integrated solutions. Techniques such as computational fluid dynamics (CFD) and finite element analysis (FEA) allow performance to be modeled in an operating environment to verify compliance with environmental requirements such as thermal performance or shock and vibration resistance. The results can be fed back into the electrical and mechanical design process as iterative improvements until desired compliance is achieved.
Just upload Gerber files, BOM files and design files, and the KINGFORD team will provide a complete quotation within 24h.