Long Hui No.6, The 3th Industrial Park of Fuqiao, Fuhai Street,Bao'an,Shenzhen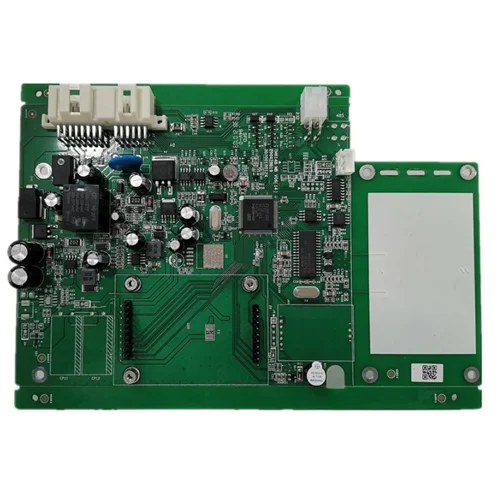 SMT Circuit Board PCBA Consumer Electronics Manufacturer
PCB Assembly Name:SMT Circuit Board Manufacturer for Consumer Electronics
Surface Finishing:HASL, Enig, OSP, Immersion Au, AG, Sn
MOQ:1 PCS
Layer:1-18 Layer
Copper Thickness:0.5oz-6oz
Board Thickness:0.2mm-4mm
Min.Hole Size:0.1mm (4 Mil)
Min.Line Spacing:0.1mm (4 Mil)
PCBA QC:X-ray, Aoi Test, Function Test(100% Test)
Specialised:Consumer, LED, Medical, Industrial, Control Board
Delivery:PCB, 7-10 Days;PCBA, 2-3weeks
Service:PCBA/PCB Assembly/PCB Circuit Board
Other Service:PCB/PCB Layout and Design, Engineering Support
Transport Package:Vacuum Packing/Blister/Plastic /Cartoon
Specification:CE, RohS, UL, SGS, ISO9001: 2015, ISO 14001
Trademark:One Stop Manufacturer PCBA PCB Assembly
Origin:Shenzhen, Guangdong
Production Capacity:5, 000, 000PCS /Month
Product Details
Data Sheet
Product Description
PCBA Projects Introduction
ABIS CIRCUITS Company delivers services, not only products. We offer solutions, not only goods.
From the PCB production, the components purchasing to the components assemble. Includes:
PCB Custom

PCB drawing/design according to your schematic diagram

PCB manufacturing

Component sourcing

PCB Assembly

PCBA 100% test
Our Advantages
High-end equipment-high speed Pick and Place Machines that can process about 25,000 SMD components per hour

High efficient supply ability 60K Sqm monthly-Offers low volume and on-demand PCB production, also large-scale productions

Professional engineering team-40 engineers and their own tooling house, strong at OEM. Offers two easy options: Custom and Standard-In-depth knowledge of IPC Class II and III Standards
We provide a comprehensive turn-key EMS service to customers who want us to assemble the PCB into PCBA, including prototypes, NPI projects, and small and medium volumes. We are also able to source all components for your PCB assembly project. Our engineers and sourcing team have rich experience in the supply chain and EMS industry, with deep knowledge in SMT assembly allowing us to resolve all the production issues. Our service is cost-effective, flexible, and reliable. We have satisfied customers across many industries including medical, industrial, automotive, and consumer electronics.
PCBA Capabilities
| | |
| --- | --- |
| 1 | SMT assembly including BGA assembly |
| 2 | Accepted SMD chips: 0204, BGA, QFP, QFN, TSOP |
| 3 | Component height: 0.2-25mm |
| 4 | Min packing: 0204 |
| 5 | Min distance among BGA : 0.25-2.0mm |
| 6 | Min BGA size: 0.1-0.63mm |
| 7 | Min QFP space: 0.35mm |
| 8 | Min assembly size: (X*Y): 50*30mm |
| 9 | Max assembly size: (X*Y): 350*550mm |
| 10 | Pick-placement precision: ±0.01mm |
| 11 | Placement capability: 0805, 0603, 0402 |
| 12 | High pin count press fit available |
| 13 | SMT capacity per day: 80,000 points |
-Capability - SMT
| | |
| --- | --- |
| Lines | 9(5 Yamaha,4KME) |
| Capacity | 52 million placements per month |
| Max Board Size | 457*356mm.(18"X14") |
| Min Component size | 0201-54 sq.mm.(0.084 sq.inch),long connector,CSP,BGA,QFP |
| Speed | 0.15 sec/chip,0.7 sec/QFP |
-Capability - PTH
| | |
| --- | --- |
| Lines | 2 |
| Max board width | 400 mm |
| Type | Dual wave |
| Pbs status | Lead-free line support |
| Max temp | 399 degree C |
| Spray flux | add-on |
| Pre-heat | 3 |
FAQ about KINGFORD:

How long have your company in this field?
We are JiangMen OEM plant on PCB(printed circuit board) fabrication with experience over 15 years.

Why Choose us?
KINGFORD is forced up to the mount as a good choice as your partner for PWB making , you can get

• Industry's Best ON-TIME Shipping Record
• Expedites a specialty…even Same Day & Weekend Turns
• Standard Spec orders shipped on time - or FREE!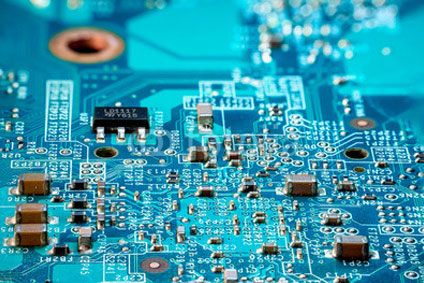 What is your Lead time?
Lead time is usually punctual here, for some special situation, we can also advise customer in advance to avoid any inexpectation or loss at customer side. Please check our lead time table, which shows you not only for quick turn prototype but also for mass production for printed wiring board .

What is your testing policy and how you controle the quality?
For circuit sample, usually tested by flying probe; for PCB Volume over 3 square meters, usually tested by fixture, this will be more faster. Due to there's many steps to PCB production, we usually do inspection after every step. For multilayer board, we will do 100% AOI checking while around 80% for double sided circuits.

What is your certificates?
ISO9001, ISO14001, UL, RoHS report. We can provide the report of raw material, including CCL, solder mask etc based on customer's requirement.

What is your package?
With Inner vacuum package and out carton.

How is PCB shipped?
This is depend on customer, sometimes we ship through our forwarder, who is also the agency of DHL, TNT, UPS, Fedex, and so on. Our forwarder can provide too much better freight cost than we get directly from those express enterprise. If you have your own forwarder, it will be more than welcome.

What is your producing ability?
Our ability is average 30,000 square meters per month for PTH boards, while 10,000sqm for FPC and rigid-fleible circuits.

I only have the pcb sample, not pcb file, can you produce it for me?
Yes, we can copy file based on your sample, and will create the PCB gerber data, and the production is based on the very gerber file.

Can you design gerber file ( PCB layout ) ?
Yes

What kind of PCB file format can you accept for production? What CAM software do you use?
We accept Gerber file for production. CAM350, GENESIS, UCAM, GC-CAM, V-2000.

Will you allow me to put several pwb part number together into one panel?
Yes, this is usually happen in our factory, this way can help customers reduce some cost and to a certain degree, it can help reduce some pcb assembly cost too.

What CCL brand you use for your PCB(printed wiring board)?
Shengyi, ITEQ,KB, SL, NANYA, TACONIC, ROGERS,ISOLA and so on.

What is your minimum order quantity?
We have no limitation on MOQ, prototype, medium volume and large volume are all acceptable.

Will RoHS Lead-Free Custom Spec. Boards be marked with lead-free symbol?
Yes, but need customer to specify this requirement in file.

Are my design files safe when I submit them to you for board manufacturing in China?
Any customer's file will be protected very well here in we factory and not let any third party know. We can sign NDA with you.

Which year was Sayfu set up?
Guang Dong Sayfu Multilayer Circuit Co.,Ltd was set up in the year 2001 in Shenzhen, China.

PCB Fabrication in SAYFU PCB we focus on multilayer rigid pcb, High Density Interconnect pcb, Heavy copper board, High Frequency pcb/RF PCB & Ceramic PCB & Rogers PCB & Teflon PCB factory in China, now we can help customer do PCB assembly, Board assembly and DIP assembly services.
Around 500 full time staff with a capacity of 40ksqm per month, 50,000 square meter of factory
Kindly advise if any further info required and we will be happy to assist.
For price testing and try our service, you can send us your gerber file, we will quote to you right away.
Kingford supports SMT Circuit Board PCBA Consumer Electronics Manufacturer business, we are a professional PCBA one-stop assembly factory, welcome to place an order.
PCB Assembly Name:SMT Circuit Board Manufacturer for Consumer Electronics
Surface Finishing:HASL, Enig, OSP, Immersion Au, AG, Sn
MOQ:1 PCS
Layer:1-18 Layer
Copper Thickness:0.5oz-6oz
Board Thickness:0.2mm-4mm
Min.Hole Size:0.1mm (4 Mil)
Min.Line Spacing:0.1mm (4 Mil)
PCBA QC:X-ray, Aoi Test, Function Test(100% Test)
Specialised:Consumer, LED, Medical, Industrial, Control Board
Delivery:PCB, 7-10 Days;PCBA, 2-3weeks
Service:PCBA/PCB Assembly/PCB Circuit Board
Other Service:PCB/PCB Layout and Design, Engineering Support
Transport Package:Vacuum Packing/Blister/Plastic /Cartoon
Specification:CE, RohS, UL, SGS, ISO9001: 2015, ISO 14001
Trademark:One Stop Manufacturer PCBA PCB Assembly
Origin:Shenzhen, Guangdong
Production Capacity:5, 000, 000PCS /Month
Just upload Gerber files, BOM files and design files, and the KINGFORD team will provide a complete quotation within 24h.