Kingford focus on the high-quality PCBA order demand of "Multiple varieties, medium and small batch, and short lead time".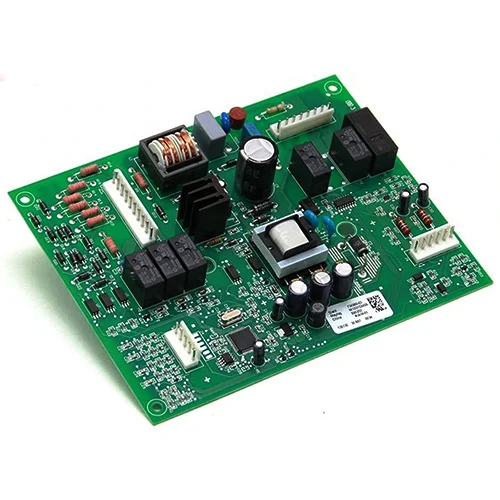 Consumer Electronics Parts and PCBA Assembly SMT Service OEM
PCB assembly Name:Consumer ElectronICs Parts and PCBA Assembly SMT Service OEM
Surface Finishing:HASL, Enig, OSP, Immersion Au, AG, Sn
MOQ:1 PCS
Layer:1-18 Layer
Copper Thickness:0.5oz-6oz
board Thickness:0.2mm-4mm
Min.Hole Size:0.1mm (4 Mil)
Min.Line Spacing:0.1mm (4 Mil)
PCBA QC:X-ray, AOI Test, Function Test(100% Test)
Specialised:Consumer, LED, Medical, Industrial, control board
Delivery:PCB, 7-10 Days;PCBA, 2-3weeks
Service:PCBA/PCB Assembly/pcb circuit board
Other Service:PCB/PCB layout and design, Engineering Support
Transport Package:Vacuum Packing/Blister/Plastic /Cartoon
Specification:CE, RohS, UL, SGS, ISO9001: 2015, ISO 14001
TradeMARK:One Stop Manufacturer pcba pcb assembly
Origin:Shenzhen, Guangdong
Production Capacity:5, 000, 000PCS /Month
Product Details
Data Sheet
PCB/PCBA Description:
1. Singlesided PCB, double side PCB & ElectrICal Heaters PCB board with competitive price, good quality and excellent service.
2. FR-4, FR-4 High TG, CEM-1, CEM-3, Aluminum base material.
3. HAL, HAL lead free, Immersion Gold/ Silver/Tin, OSP surface treatment.
4. printed circuit washing machine boards are 94V0 compliant, and adhere to IPC610 Class 2 international PCB standard.
5. Quantities range from prototype to medium and batch production.
| | |
| --- | --- |
| Product Name | PCB & PCBA |
| Type | Rigid |
| Material | FR4, CEM1, CEM3, high frequency board, |
| Layer | 1,2,4,6...20Layer |
| Shape | Retangular, Round, Slots, Cutouts, Complex, Irregular |
| Cutting | Shear, V-score, Tab-routed |
| board Thickness | 0.2-4mm, regular 1.6mm |
| Copper Thickness | 0.5-4oz, regular 1oz |
| Solder Mask | Green, Red, Blue, Yellow, etc. |
| Silk Screen | White, Black, etc. |
| Silk Screen Min Line Width | 0.006" or 0.15mm |
| Min Trace/Gap | 0.1mm or 4mils |
| Min Drill Hole Diameter | 0.01",0.25mm or 10mils |
| Surface Finish | HASL, ENIG, OSP, etc. |
What we need:
* Gerber files of the bare PCB
* Bill of materials to include: Manufacturer's part number, type of part, type of packaging,
component locations listed by reference designators and quantity
* Dimensional specifications for non-standard components
* Assembly drawing, including any change notices
* Final test procedures (if available)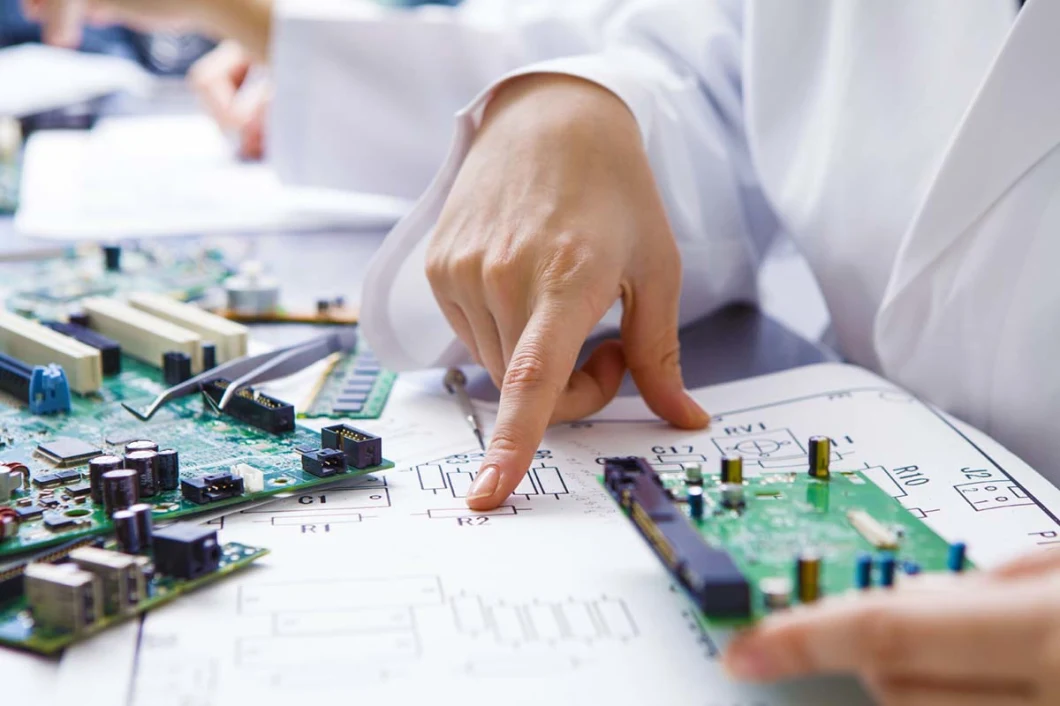 F.A.Q

Q:What files do you use in bare PCB fabrication?
A:Gerber RS-274X,274D,Eagle and AutoCAD's DXF,DWG
Q:What format of Bom List you prefer?
A:We prefer in MS-Excel with components part No.,Manufacturer,Quantity,Value info, other format are also accepted.
Q:How can i know the processing about my PCBA order?
A:Each Customer will have a sale to contact with you. Eastwin working hours:AM 9:00-PM 6:00(Beijing Time) from Monday to Friday. we will reply your email in 2hours during our working time. And you also could contact with our sales by cellphone if urgent.
Q:How long will we get the quotation after providing pcb gerber file,completed bom list,part datasheet and PNP file?
A: The quotation will be sent in less than 2 work days, for some special components, you also could recommend supplier to us.
Q:If all PCBAs will be tested before delivery if we provide the function testing method?
A:Yes, we ensure that each piece of PCBA will be tested before shipment, we ensure the goods we sent with good quality.
We support Consumer Electronics Parts and PCBA Assembly SMT Service OEM business, Kingford is a professional one-stop PCBA service factory, Welcome to know about our company.
PCB assembly Name:Consumer ElectronICs Parts and PCBA Assembly SMT Service OEM
Surface Finishing:HASL, Enig, OSP, Immersion Au, AG, Sn
MOQ:1 PCS
Layer:1-18 Layer
Copper Thickness:0.5oz-6oz
board Thickness:0.2mm-4mm
Min.Hole Size:0.1mm (4 Mil)
Min.Line Spacing:0.1mm (4 Mil)
PCBA QC:X-ray, AOI Test, Function Test(100% Test)
Specialised:Consumer, LED, Medical, Industrial, control board
Delivery:PCB, 7-10 Days;PCBA, 2-3weeks
Service:PCBA/PCB Assembly/pcb circuit board
Other Service:PCB/PCB layout and design, Engineering Support
Transport Package:Vacuum Packing/Blister/Plastic /Cartoon
Specification:CE, RohS, UL, SGS, ISO9001: 2015, ISO 14001
TradeMARK:One Stop Manufacturer pcba pcb assembly
Origin:Shenzhen, Guangdong
Production Capacity:5, 000, 000PCS /Month
We use cookies to optimize our website and our service.