Building 6, Zone 3, Yuekang Road,Bao'an District, Shenzhen, China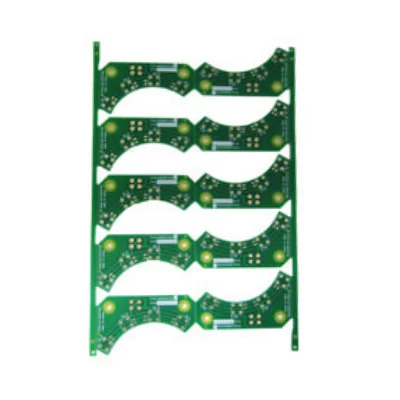 Green oil Rigid Printed Circuit Boards
Name: Green Oil PCB
Layers: 2 layers
Material: FR4 TG150
Finished plate thickness: 1.6mm
Surface treatment: Immersion Gold (ENIG)
Finished Copper Thickness: 1/1 oz inside and outside
Product Details
Data Sheet
The role of green oil in the PCB industry is:
(1) Prevent physical disconnection of conductor circuits.
(2) During the welding process, prevent short circuits caused by bridging.
(3) Reduce the copper pollution to the soldering trough.
(4) Prevent insulation deterioration and corrosion caused by external environmental factors such as dust and moisture.
Name: Green Oil PCB
Layers: 2 layers
Material: FR4 TG150
Finished plate thickness: 1.6mm
Surface treatment: Immersion Gold (ENIG)
Finished Copper Thickness: 1/1 oz inside and outside
Just upload Gerber files, BOM files and design files, and the KINGFORD team will provide a complete quotation within 24h.