Kingford focus on the high-quality PCBA order demand of "Multiple varieties, medium and small batch, and short lead time".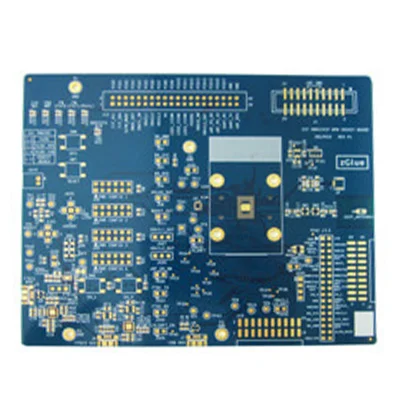 6-layer blue oil immersion gold plate
Name: 6-layer blue oil immersion gold plate
Layers: 6 layers
Material: FR4 TG170
Finished plate thICkness: 1.6mm
Surface treatment: Immersion Gold (ENIG)
Finished Copper Thickness: 1/1/1/1/1/1 oz inside and outside
Product Details
Data Sheet
The
PCB color
blue for the solder mask is
SIM
ilar to the same Arduino blue. Compared to red and green
PCBs
, the contrast between empty spaces, planes, and traces is shallow. In the blue solder mask color, magnif
IC
ation is considered necessary and mandatory for inspection of manufacturing defects.
Name: 6-layer blue oil immersion gold plate
Layers: 6 layers
Material: FR4 TG170
Finished plate thICkness: 1.6mm
Surface treatment: Immersion Gold (ENIG)
Finished Copper Thickness: 1/1/1/1/1/1 oz inside and outside