Building 6, Zone 3, Yuekang Road,Bao'an District, Shenzhen, China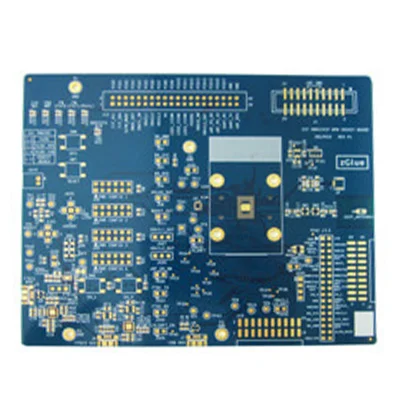 6-layer blue oil immersion gold PCB board
Name: 6-layer blue oil immersion gold plate
Layers: 6 layers
Material: FR4 TG170
Finished plate thickness: 1.6mm
Surface treatment: Immersion Gold (ENIG)
Finished Copper Thickness: 1/1/1/1/1/1 oz inside and outside
Product Details
Data Sheet
The PCB color blue for the solder mask is similar to the same Arduino blue. Compared to red and green PCBs, the contrast between empty spaces, planes, and traces is shallow. In the blue solder mask color, magnification is considered necessary and mandatory for inspection of manufacturing defects.
Name: 6-layer blue oil immersion gold plate
Layers: 6 layers
Material: FR4 TG170
Finished plate thickness: 1.6mm
Surface treatment: Immersion Gold (ENIG)
Finished Copper Thickness: 1/1/1/1/1/1 oz inside and outside
Just upload Gerber files, BOM files and design files, and the KINGFORD team will provide a complete quotation within 24h.