Building 6, Longhui Industrial Park, Baoan District, Shenzhen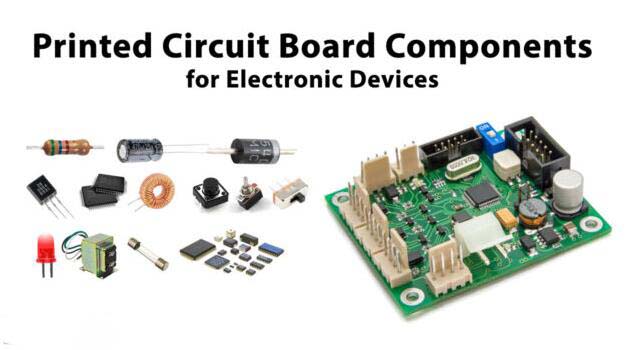 A Complete Guide to Aviation PCBA Electronic Assembly and Design
A Complete Guide to Aviation PCBA Electronic Assembly and Design
You've heard of many great feats and discoveries in the aerospace industry. You've also heard of tragedies that happen when design goes wrong.
It's no surprise that aerospace manufacturing and design must meet stringent standards. Electronic devices in aerospace are often exposed to harsh environments, and it may not be possible to repair them during use—after all, they are thousands or millions of feet in the air.
This means your aerospace PCB assemblies can better perform as you expect them to.

Consider this a guide for aerospace design engineers - never start a project without these tips!
Aerospace PCB Assembly and Design Fundamentals

As with any military or aerospace electronics project, your design must check some special boxes:

Will it last long before it needs maintenance?
Are you strictly following material specifications?
Can it persevere in harsh environments?
What tests and inspections are required?

Is it 100% AS9100 design compliant?

Have you adequately assessed the risks?

Aerospace PCB design standards are far higher than what you see in a tablet.

Avionics components can be critical or non-critical. There are PCBs (printed circuit boards) in the autopilot systems on airplanes for example - obviously important to keep people alive. If they fail, you have big problems.

In contrast, commercial airlines also have circuit boards in seat-adjustment controls. These are not considered critical; if they fail, life is not at risk. However, you have to design the electronics in a way that it can be "fail safe" without causing a fire.

When considering how to design military and aerospace electronics, plan ahead to follow proper protocols. The components and materials you use should reflect the requirements your product must meet in its end use. If your product is mission critical, longer lead times are required. The approval process will be longer.

Durable PCB design

Even if your aerospace electronics design isn't going to a galaxy far, far away, replacing it can still be a pain.

Stick to high-quality components and materials that can be used for future product launches. This is especially important when your product will be in applications that will be in the air for months or even years. Repairs and upgrades can cost the end user a fortune.
exact material specification
The material specifications of aerospace PCB assembly and aerospace products are generally very picky. Make sure your electronics contract manufacturer is using the product you specified on your order. Any end customer or inspector you have to deal with will expect the same.

Everything used in manufacturing and assembly is inspected, inspected and double checked to a higher standard. For example, a component that has a certain proportion of two metals mixed must meet very specific tolerances.
withstand harsh environments
Many PCB aerospace and defense products require special radiation and thermal considerations.

We all associate extreme temperatures with external design challenges -- like the flames that erupt from the underside of the space shuttle during launch. But heat can also be an issue with internal devices. For example, the temperature near the engine can be several thousand degrees. Because electronics monitor these engines, they must contain components with high heat resistance.

Radio frequency radiation is a significant hazard at the atmospheric level within the ionosphere. Ionizing radiation is a concern for all vehicles and systems in space, but more importantly it has the potential to disrupt wireless communications.

Conformal coating is one way PCB manufacturers protect their boards from heat, dust or moisture.
testing and inspection
When using a contract manufacturer to help design, manufacture and assemble your aerospace product, make sure they will follow proper testing and inspection protocols. Testing is important because it's the best way to ensure your product will stand up to the test when it matters. Your electronics manufacturer's failure to perform proper PCB testing can endanger lives and increase your liability. In mission-critical applications, it is often best to work with a contractor who already has certification and experience in aerospace programs.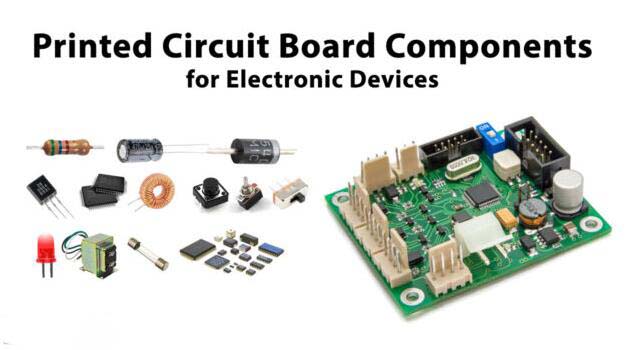 Thermal and vibration testing are the two tests most relevant to aerospace products, although a variety of tests can be performed depending on the product.
Intrinsic safety is another consideration here. Certain parts need to be classified as "intrinsically safe," meaning they cannot release heat or electricity that could ignite the atmosphere around the product. In other words, they need protection against explosions or fires.

What is avionics design if not a huge quality system? When you manufacture aerospace parts, each part must have a set of "key properties." These characteristics include:
PCB aerospace manufacturing follows AS 9100 - which builds on and complements the ISO 9001 standard.

AS 9100 is a quality standard, but there are other SAE standards that cover different aspects of the manufacturing process.

Other electronics manufacturing standards are used to validate the manufacturing process. One such standard is Nadcap. Aerospace and defense suppliers undergo rigorous testing to ensure their processes, workforce and equipment meet Nadcap standards.

Leading aerospace and defense companies such as Boeing and Lockheed Martin sit on Nadcap's board of directors and determine the standards all manufacturers must meet in order to be certified.

A more specific example would be a component that must have a specific tolerance because it affects the entire product.

Regulatory agencies are very sensitive to counterfeit or substitute parts of any kind. Your electronic contract manufacturer must guarantee and certify that the material path is directly from an approved supplier. It must not be replaced by a different component without your consent.

Unauthorized substitutions may seem like a clear no-no, but in aerospace part production, it's an even bigger no-no. Counterfeit or out-of-spec parts can get you and your contractor in big trouble.

Almost everything we've discussed so far has considered risk. But let's be more specific.

Your EMS provider should conduct a risk assessment of any aerospace order it receives. The evaluation looks like this:
"Can we make it on time?"
"Will there be a manufacturing problem?"
"What are the consequences of any component failure?"
You should also do your own risk assessment, including deciding on a manufacturer that will meet your needs. Don't choose a company that doesn't have the capacity or skills to keep up with regulatory requirements and assembly and product delivery times.
Help prepare for release
Some PCB design and assembly work is too much for one engineering team. You may benefit from working with a contract manufacturer who is not only proficient in Class 3 electronics but also assists during the design process. After all, who better understands what is and isn't manufacturable?

Just upload Gerber files, BOM files and design files, and the KINGFORD team will provide a complete quotation within 24h.