Building 6, Longhui Industrial Park, Baoan District, Shenzhen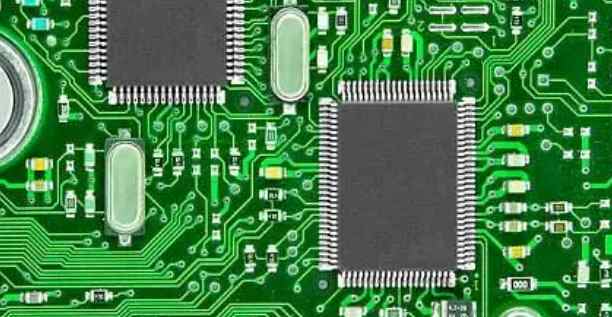 Mobile power safety and the relationship with PCB board
Mobile power supply as a small tail of smart phone, carrying mobile power supply is an essential link in life. With the continuous increase of mobile power supply on the market, the safety problem of mobile power supply also occurs frequently, for this mobile power supply we have to pay attention to.
Mobile power supply is actually a very simple structure of electronic products, so can affect the safety of the mobile power supply is mainly determined by its core and PCB board.
As an important part, the cell determines the power quantity of mobile power supply. Compared with the previous 18650 cell, the current mobile power supply mostly uses polymer cell as the mobile power supply, mainly because the polymer lithium battery has the characteristic of flexible deformation, which can make the mobile power supply have a better shape.
However, the cost of polymer lithium battery is higher than that of 18650 cell. If there is a mobile power supply using polymer lithium battery on the market, with a capacity of more than 10,000 mah, but the price is only ten or twenty yuan, consumers should not buy it, because such a cheap mobile power supply is not a false capacity or the use of inferior cell. The mobile power supply using inferior cells is likely to cause safety accidents such as explosions.
As for PCB board, it is an essential part to protect the mobile power cell. PCB board can ensure the mobile power supply cell stable voltage and current, overload, overcurrent, overcharge, too mild short-circuit protection of automatic disconnect power protection function. Without the protection of PCB board, mobile power supply can be a time bomb.
Rogers high frequency plate analysis of soft - hard bonding plate and pressing process
Soft and hard combined board, is flexible circuit board and hard circuit board, after pressing and other processes, according to the relevant process requirements combined together, formed with FPC characteristics and PCB characteristics of the circuit board. In the past, two hard plates were connected by soft plates and connectors. In order to improve the reliability of the connection between hard and soft boards, the flexible board is directly manufactured between two hard boards in the printed circuit board (PCB) factory, which eliminates the need to make subsequent connections. Both hard and soft board manufacturers can now supply flexible and hard combined boards. Under the demand for thin and light terminal products, the application category of soft board and soft and hard combined board will be wider. High - level functional smartphones are still the main driving force for the development of the soft - hard board market. Due to more functional requirements, such as powerful word processing, E-mail, digital camera picture element, etc., the application of soft and hard combined board increases, static and dynamic can be used with soft and hard combined board design, the future with digital TV, projector, map function strengthening and other mobile phone functions, soft and hard combined board is bound to go to the whole machine, modular application.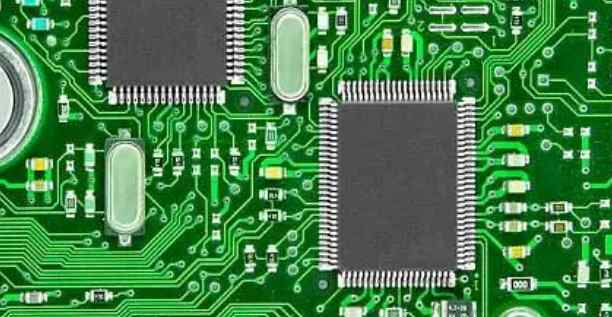 1. Production process of soft and hard combined board
Because the soft and hard combined board is the combination of FPC and PCB, the production of soft and hard combined board should be equipped with both FPC production equipment and PCB production equipment. First of all, the electronic engineer according to the demand to draw the line and shape of the soft and hard combined board, and then, issued to the factory can produce the soft and hard combined board, after CAM engineers to process the relevant documents, planning, and then arrange the FPC production line to produce FPC, PCB production line to produce PCB, these two soft board and hard board out, according to the electronic engineer's planning requirements, Shenzhen Ruichang Star Technology Co., Ltd. is an integrated supplier of circuit board materials, production and agent sales of various soft and hard combined board consumables: Including soft and hard binding board release film, soft and hard binding board cushion and so on, but also agent some circuit board for the import of silicone pads, such as Rogers silicone pads and so on, release film will FPC and PCB through the pressing machine seamless pressing, and then through a series of details, the final process of the soft and hard binding board. A very important link, should be the combination of hard and soft board is difficult, more details, before shipment, generally have to carry out a full inspection, because its value is relatively high, so as not to let the supply and demand parties caused by the loss of relevant interests.
2 Advantages and disadvantages of soft and hard combined board
Advantages: The combination of soft and hard board has the characteristics of FPC and PCB at the same time, so it can be used in some products with special requirements, both flexible and rigid areas, to save the internal space of the product, reduce the volume of finished products, improve the product performance is of great help.
Disadvantages: the combination of soft and hard board production process is many, the production is difficult, the rate of good products is low, the material, manpower is more, therefore, the price is more expensive, the production cycle is longer.
3. Related application fields of soft and hard combined boards
The characteristics of soft and hard combined board determine its application fields covering all the application fields of FPC and PCB, such as: mobile phone, keyboard and side keys, computer and LCD screen, motherboard and display screen, CD walkman, disk drive, NOTEBOOK
Latest Uses:
Components of HDD (hard disk drive) mounting circuit and xe packaging board.
4. Basic process flow of soft and hard combined plate
(1) Production process:
Graphic transfer of inner monolayer
Multilayer positioning of flexible materials
(2) Lamination
(3) Drilling
(4), to drill dirt, convex corrosion
(5) electroless copper plating and copper plating
(6) Surface welding resistance and weldability protective layer
(7), shape processing
Just upload Gerber files, BOM files and design files, and the KINGFORD team will provide a complete quotation within 24h.