Kingford focus on the high-quality PCBA order demand of "Multiple varieties, medium and small batch, and short lead time".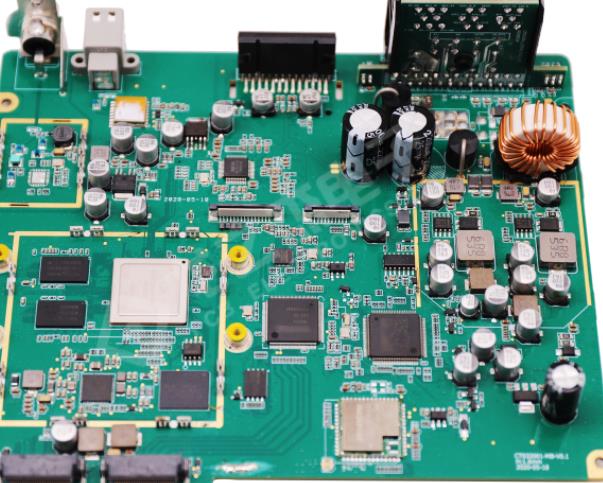 These human errors will cause smt processing errors
These human errors will cause
smt processing
errors
Although
SMT processing
is now automated, some steps still require human intervention Therefore, if human errors occur in the production and processing process, it will also affect the integrated
circuit board
So what human errors can cause persistent problems?
Although
SMT
processing is now automated, some steps still require manual intervention. In this case, if human errors occur during production and processing, they will also affect the integrated
circuit board.
So, what human errors can cause persistent problems?
PCB
chip processing
factory
Incorrect placement of
components
or unprofessional production. This kind of human error will cause more than 70% of products to have defects. There are also many wrong component placement and unprofessional production steps, including:
1. Multi density foot assembly
This component has more than 8 to 20 pins, wh
IC
h is troublesome to produce and requires patience. If the production personnel do not pay attention to the number of pins during operation, the components may be placed in the wrong position, resulting in defects in the integrated
circuit board
.
PCB chip processing
plant
2. Multicircuit layer
The layman may not know that in the
SMT processing process
, if there are multi-layer integrated
circuit boards
, special attention should be paid. The processing of such integrated c
ircuit board
s is relatively complex, and it is difficult for the production personnel to distinguish the specific layers with the naked eye. Unfortunately, standardized production is rarely achieved.
3. Manual welding
Manual welding is an indispensable link in the
SMT process
ing process, especially for some products with high requirements for integrated circuit
boards
, this method will inevitably be used in the processing process. If the technology in the welding process is not professional enough and the operation is irregular, it is easy to lead to insufficient solder joints, which will greatly affect the operation of the integrated circuit
board
and have a great adverse impact on the efficiency of subsequent products.
4. No anti-static treatment
Anti static treatment must be carried out during
SMT
processing. In addition to not allowing employees to carry items that generate static electricity, their clothes must also be anti-static. This is the basic requirement of SMT processing workshop and Shenzhen
SMT processing factory
. If the anti-static measures are not well done, it is easy to reduce the life of the integrated circuit board and affect the life of electronic products.
Although many integrated
circuit board manufacturers
and assemblers hope that smt processing will not cause problems, these human errors cannot be avoided 100%. They can only be requested from production specifications and minimized. In addition, in order to improve the efficiency and service life of integrated circuit boards,
SMD
manufacturers will also use the following methods to improve the efficiency and efficiency of SMD processing:
PCB chip
processing plant
1. Raw material control
For the purchase, storage and production of raw materials,
SMT processing
manufacturers should attach great importance to all aspects of the process. In this way, it is unnecessary to worry about the impact of raw materials on product efficiency.
2. Quality control
In order to ensure the final effect of integrated circuit boards,
SMT manufacturers
should set up quality inspection in each production link and use these methods to improve the yield of products
We use cookies to optimize our website and our service.