Kingford focus on the high-quality PCBA order demand of "Multiple varieties, medium and small batch, and short lead time".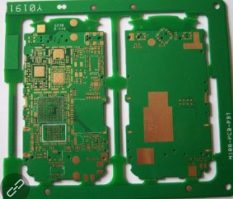 FPC release screen fingerprint identification technology
It is reported that the technology can capture and identify users' fingerprints anywhere on the display panel of SMArt phones. This destructive in screen fingerprint technology is based on ultrasonIC sensor technology, and FPC has several patents.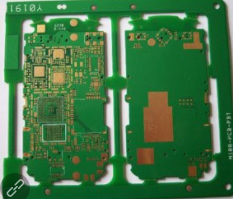 FPC release screen fingerprint identification technology
On screen fingerprint new technology can identify fingerprints anywhere on the screen
At present, fingerprint recognition manufacturers in the industry are trying to transfer from capacitive sensors to other technologies, one of which is on screen sensing technology, also known as off screen fingerprint recognition. FPC started to carry out on screen fingerprint sensing at the end of 2016. According to FPC, all technology development projects involve many challenges, such as cost-effective mass production and fair price level, but the most important is opportunity.
By using the unique ultrasonic technology developed by FPC, fingerprint identification will become more convenient for end users. FPC's technology will allow users to capture fingerprints anywhere on the smart phone display panel, thereby eliminating the need of mobile phone manufacturers for physical space in mobile phone design. This is in contrast to the existing offline fingerprint identification technology. At present, other offline fingerprints can only be captured in specific areas of the display panel.
FPC introduced that the advantages of its new technology include:
-It supports the clean front appearance design of the smartphone (or any other device), which can be used for display, and also includes fingerprint identification function to optimize the ratio of the screen to the phone.
-Full screen for fingerprint identification. There is no need to highlight a specific area of the smartphone visually or physically as fingerprint identification.
-The technology can capture fingerprints on different surface materials, such as running on thick glass and metal. It also works when fingers are wet or submerged underwater. This technology works well for all different glass thicknesses, even the thickest glass on the MARKet.
-This unique technology also works well on LCD panels and OLED panels.
"It is truly disruptive innovation, allowing fingerprint recognition to be done in new ways on many different surfaces." At the press conference, FPC CEO Christian Fredrikson pointed out, "I have seen many potential application fields, but our initial focus is certainly on high-end smartphone applications." At present, the technology has been successfully prototype, and several patent applications are under way.
It will serve as the basis for FPC to jointly develop a new generation of fingerprint identification products with existing partners and new partners in the smartphone value chain. The technology will also co-exist and complement existing technologies such as capacitive sensors and iris scanning.
Other market technology updates
FPC's current product line is mainly fingerprint sensors. With the increasing use of biometric solutions, FPC also strives to develop different biometric technologies to expand its product lines and apply them to different market areas, such as smart cards, PCs, automobiles, and the Internet of Things (IoT). In 2016, the total revenue reached SEK 6638M, with a gross profit margin of 39%, and showed a strong growth momentum. At the press conference, FPC also updated the latest progress of other core businesses.
Capacitive transducer
FPC remains the market leader in the highly competitive capacitive sensor market
In the smartphone market with an annual scale of about 1.6 billion (2016), fingerprint sensing is the standard method for biometrics and authentication. At present, about 60% of all smartphones sold are equipped with fingerprint sensors, and the number is steadily increasing. FPC is the market leader in this field, and its capacitive sensors have established a global standard in terms of function, safety, convenience and quality. Today, sensors can be mounted on the front, back or side of smartphones, and can be adapted to different surface materials, such as paint, ceramics or glass.
Payment - Smart Card
FPC's smart card products have attracted considerable interest from customers
In the card payment market, the destruction of digital security technology is affecting the entire industry. FPC shows its leading position in the biometric industry, giving play to its strong market influence in biometrics and authentication. The smart card market is now entering the next stage of low-cost and high-yield production. As the only manufacturer in the market with a lot of experience in sensor production, the company has great advantages.
Recently, FPC introduced T-Shape module. This is a single module solution designed for drilling and mass production. The advantages of the T-type module include excellent image quality and optimal biometric performance under ultra-low power consumption.
Contactless iris recognition (iris)
FPC is a leading supplier of iris recognition and an outstanding advocate of multiple biometric authentication solutions.
With the increasing use of biometric solutions, FPC is expanding its product portfolio through different biometric technologies or models. At present, FPC is the only provider of multiple biometric authentication solutions, combining fingerprint and iris in the industry-leading security framework.
We use cookies to optimize our website and our service.