Building 6, Longhui Industrial Park, Baoan District, Shenzhen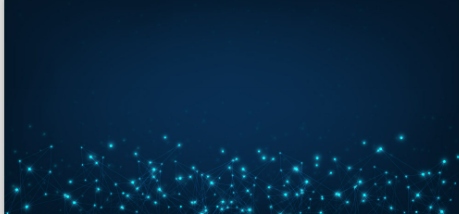 PCB design/manufacturing data exchange technology and standardization
Abstract: In order to make up for the shortcoming of traditional PCB data standard Gerber, three candidate formats of new PCB data standard are introduced: IPC GenCAM, Valor ODB + + and EIA EDIF400. The research process of PCB design/manufacturing data exchange technology is analyzed. The key technology and standardization prospect of PCB data exchange are discussed. The point - to - point switching mode of PCB design and manufacture must be changed into a single ideal switching mode.
introduction
Over the past 20 years, a wave of high grade Integrated Circuit (IC) chips, high speed Printed Circuit Board, PCB) and Electronic Design Automation (EDA) technology. In the electronic manufacturing industry, PCB, as a subsystem of electronic products, plays the role of core module unit. According to statistics, the design cycle of electronic products accounts for more than 60% of the whole development and production cycle; And 80% ~ 90% of the cost is decided in the chip and PCB subsystem design. PCB design/fabrication data was generated by electronic designers using EDA tools, including fabrication of PCBS such as light painting, assembly and test. PCB data format standard is a descriptive language to standardize PCB layout design, which is used to realize the data transfer between EDA tools or designers, the data exchange between schematic diagram and layout, and the seamless connection between design and manufacturing testing.
Gerber is the de facto industry standard for PCB data and is still widely used. From Gerber prototype published in 1970 to Gerber 274X in 1992, despite continuous improvement, some information related to PCB processing and assembly cannot be expressed or included in Ger2ber format for increasingly complex designs, such as PCB board type, medium thickness and process parameters. Especially after the Gerber file is handed over to the PCB processor, problems such as conflict of design rules will often be found by checking the effect of light painting. At this time, Gerber file must be returned to the design department to generate again, and then PCB processing will be carried out. The problem with this kind of rework, which takes up 30% of the development cycle, is that Gerber is a one-way data transfer, not a two-way data exchange. Gerber's exit from the mainstream of PCB formats is inevitable, but which will replace Gerber as the standard for the next generation of PCB data is still up in the air.
A new PCB data exchange standard is being actively planned abroad. The three accepted candidates are: Institute for Packaging and Interconnect, IPC's GenCAM(generic computer aided manufacturing), Val2or's ODB + + and Electronic Indus2tries Association, EIA) EDIF400. The focus on standards comes as millions of dollars have been lost in recent years due to poor data exchange. It is reported that more than 3% of printed board processing costs are wasted each year on processing and validating data. In other words, the entire electronics industry wastes billions of dollars every year! In addition to the direct waste, the back-and-forth interaction between the designer and the manufacturer consumes a lot of energy and time due to non-standard data. For low-margin electronics manufacturing, this is another invisible expense.
IPC GenCAM
GenCAM is a prototype PCB design/manufacturing data exchange standard developed by the IPC, an ANSI accredited standardization research institute for PCBS. The official file name of Gen-CAM is IPC-2511 and contains several sub-standards of the IPC-2510 family (IPC-2512 ~ IPC-2518). The IPC-2510 series of standards is based on the GenCAD format (developed by Mitron), and each sub-standard is interdependent. The standard document includes the information of plate type, pad, patch, insert, signal line and so on. Almost all PCB processing information can be obtained from the parameters of GenCAM.
GenCAM's file structure gives both designers and manufacturing engineers access to the data. In the data output to the manufacturer, the data can also be extended, such as adding the allowable tolerance of the machining process, giving multiple information for panel manufacturing, etc. GenCAM adopts ASCⅡ format and supports 14 graphic symbols. GenCAM includes a total of 20 information sections detailing design requirements and manufacturing details. Each section expresses a function or a job. Each section is logically independent and can be used as a separate file. The 20 information sections of GenCAM are file headers, order information, primitives, artworks, layers, and pad-stacks. , patterns library, packages and libraries, families, devices, mechani2cals, components, routes , power/Connects, testconnects, boards, panels, placement, drawings and changes, etc.
Just upload Gerber files, BOM files and design files, and the KINGFORD team will provide a complete quotation within 24h.