Kingford focus on the high-quality PCBA order demand of "Multiple varieties, medium and small batch, and short lead time".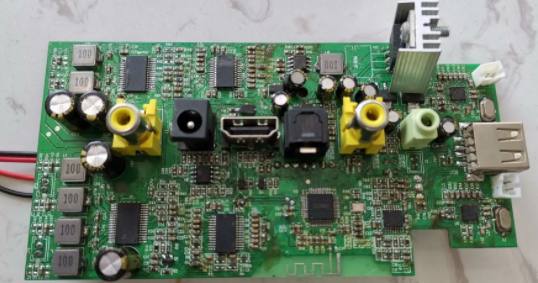 SMT patch processing causes of virtual welding
Recently, in the front-end consultation of PCBA processing, I summarized some problems of great concern in SMT patch processing, and found that people pay the most attention to the problem of virtual welding. Next, Shenzhen PCBA factory will share with you the causes of virtual welding in SMT patch processing.
SMT patch processing causes of virtual welding
1. Virtual welding caused by SMT process factors
1, solder paste printing;
2, the amount of welding paste coating is insuffICient;
3, steel mesh, aging, poor leakage hole.
2. Virtual welding caused by PCB factors
1, PCB pad oxidation, poor weldability;
2. There are pass-holes on the pad.
3. Virtual welding caused by component factors
1. Component pin deformation;
2. Pin oxidation of components;
4. Virtual welding caused by SMT equipment factors
1. The SMT machine moves too fast in PCB transmission and positioning, and too much inertia causes the shift of heavier components;
2. SPI solder paste detector and AOI testing equipment did not timely detect the coating and mounting problems related to solder paste.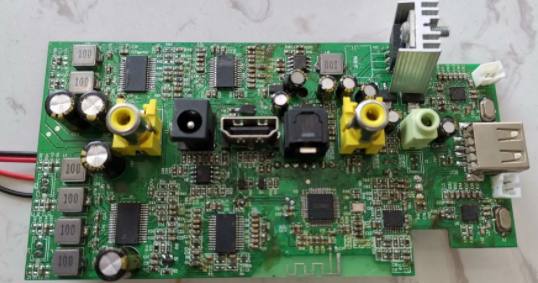 5. Welding caused by PCB design factors
1. The size of the welding pad does not match the pin size of the components;
2. Virtual welding caused by metallized holes on the pad.
Vi. Virtual welding caused by operator factors
1, in the PCB baking, transfer process is not normal operation, resulting in PCB deformation;
2. Illegal operations in assembly and transfer of finished products.
Basically, there are only so many reasons for virtual welding of finished products in PCBA processing in SMT patch manufacturers, and the probability of virtual welding is not the same in different links, even in theory, but in practice, middle and low-level errors will not occur. If there is not perfect or incorrect place, welcome to call communication.
2. Why should we emphasize the pass rate in SMT patch processing?
Pass rate is always an important parameter in SMT patch processing. Straight through rate is the product from the first process to the end of the last process, the main indicators are production quality, work quality, test quality, etc. The pass-through rate is positively correlated with the technological capability of the company. If the pass-through rate of an SMT factory is very high, it also indirectly proves the quality and technical strength of the company. That's why we've been focusing on the pass rate internally.
In fact, the pass-through rate is more important as a direct reference to a company's profitability and customer satisfaction. The following Shenzhen SMT manufacturer - Shenzhen kingford will share the reasons why SMT patch processing emphasizes the pass-through rate in combination with the relevant processes in BGA repair.
For example: BGA in welding or repair, there are two important changes in the process of one or two collapse and deformation, understanding and understanding of the two processes, to successfully welding or repair BGA!
Also realize that the heating of the repair is local heating, different from the general use of reflow welding furnace for a single welding.
(1) welding welding process: two collapses.
(2) encapsulation deformation process: the first part of the upper arch behind warping.
The heating and cooling of the repair workstation is somewhat different from that of the reflow welding furnace:
(1) For the repair equipment, because the hot air used for heating is jet wind, the flow rate of different parts is different, and the wind temperature is different, generally the heart temperature is relatively low (can be tested with paper), and the cooling is just the opposite, which is contrary to the requirements of welding process.
(2) Repair heating or cooling belongs to local heating, unlike reflow welding heating, which belongs to balanced heating. No matter PCB or components, the deformation is larger than that of reflow welding furnace.
The above differences make BGA repair often appear side or heart bridge phenomenon.
BGA welding is already a very difficult thing, and it has to undergo repair, so the production process is increased invisibly, which also increases the possibility of abnormal quality.
Once the quality problems occur in PCBA processing, the delivery time and customer satisfaction will be greatly reduced, which will have very serious consequences in the future development of the company.
Shenzhen kingford SMT processing capacity
1. Maximum board card: 310mm*410mm(SMT);
2. Maximum plate thickness: 3mm;
3. Minimum plate thickness: 0.5mm;
4. Minimum chip parts: 0201 package or parts above 0.6mm*0.3mm;
5. Maximum weight of mounted parts: 150g;
6. Maximum parts height: 25mm;
7. Maximum parts size: 150mm*150mm;
8. Minimum spacing of pin parts: 0.3mm;
9. Minimum ball parts (BGA) spacing: 0.3mm;
10. Minimum ball parts (BGA) ball diameter: 0.3mm;
11. Maximum parts mounting accuracy (100QFP) : 25um@IPC;
12. Patch capacity: 3-4 million points/day.
PCBA processing service flow
1. Project consultation/quotation: Customers provide complete PCBA information quotation;
2. Customers place orders: customers confirm the quotation, sign the contract and pay the advance payment;
3. Engineering evaluation: engineering evaluation customer to provide data, into the final means of production;
4. Procurement of raw materials: arrange PCB board and component procurement according to production materials;
5. PCBA production: SMT and DIP welding will be carried out after the plate and material are assembLED;
6. PCBA test: test products according to customer requirements;
7. Packaging and after-sales service: The customer pays the balance, and PCBA packages and delivers the goods.
We use cookies to optimize our website and our service.