Building 6, Zone 3, Yuekang Road,Bao'an District, Shenzhen, China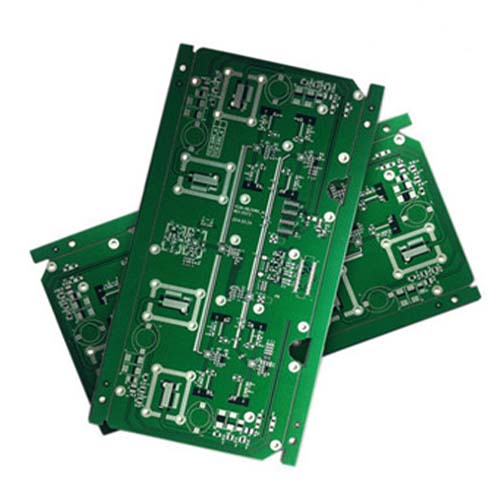 Double-sided industrial control PCB board
Name: Double-sided industrial control PCB board
Sheet: FR-4
Plate thickness: 1.0mm
Layers: 2L
Size: 79.48*35.6mm
Minimum aperture: 0.332mm
Line width/moment: 0.42*0.46mm
Copper foil thickness: 1/1OZ
Surface treatment: lead-free spray tin
Solder mask/character: green oil white character
Product Details
Data Sheet
Industrial control product PCB: PCB circuit board that controls the normal operation of equipment in electrical equipment
1. Special or general circuit board for industrial control, the bottom circuit is completed, and IO is reserved. After purchasing the industrial control circuit board, connect the input and output ports reserved on the circuit board to the user's own equipment, such as a motor. , solenoid valve, sensor to complete the function you want to complete.
2. There are special boards and general boards. A dedicated circuit board is a board specially designed for a certain function, such as a temperature control circuit board. After purchase, the input port is connected to a thermocouple, and the output port is connected to a heating contactor or solid state relay to control the heating device to complete temperature control and current flow. Control panels, motion control panels, etc.
3. The universal control board, most of which can be programmed, through the user's own secondary development, completes specific functions, and has a wide range of uses. For example, PLC is a general industrial control board. After the user writes the program and compiles the input, various functions can be completed. Digital input, analog input port, high-speed counter port, digital output port, analog output port, and some also have communication functions.
Name: Double-sided industrial control PCB board
Sheet: FR-4
Plate thickness: 1.0mm
Layers: 2L
Size: 79.48*35.6mm
Minimum aperture: 0.332mm
Line width/moment: 0.42*0.46mm
Copper foil thickness: 1/1OZ
Surface treatment: lead-free spray tin
Solder mask/character: green oil white character
Just upload Gerber files, BOM files and design files, and the KINGFORD team will provide a complete quotation within 24h.