Building 6, Longhui Industrial Park, Baoan District, Shenzhen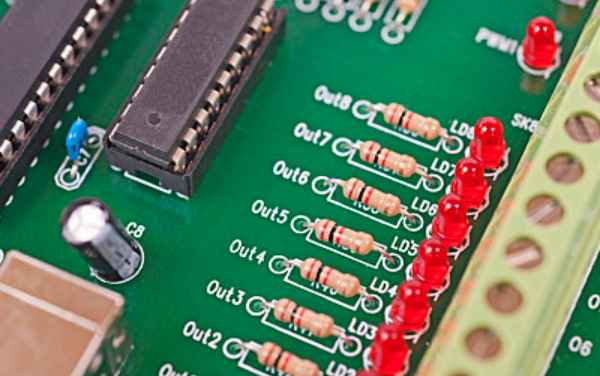 CA technology promotes RF components towards high integration
The integration degree of RF front-end antenna Switch (Switch) and low noise amplifier (LNA) modules has been improved. Carrier aggregation (CA) has become an indispensable technology in the next generation of LTE systems, and highly integrated antenna switches and low-noise amplifier modules that take advantage of industrial processor interface (MIPI) are increasingly important to achieve simultaneous aggregation of two to four different bands, while taking into account cost, efficiency, and component size.
The trend of carrier aggregation technology will drive RF front-end component design towards higher integration, said Michael Mak (right), Associate Director of Infineon RF and Protection Components/Power Management and Multiple Electronics Business. At left is Mr. Wong Chung-yu, Manager of Infineon Power Management and Multiple Electronics Business.
In the 3G era, the number of bands used globally was around 20. Now, in the LTE era, carriers are using a total of 40 bands, and they have to take into account the downward compatibility of 4G to 3G systems, said Michael Mak, associate director of frequency and protection components/power management and multiple electronics at Infineon. This makes the design of mobile communication systems more complicated, so that the amount of RF components, such as the main Antenna, persity Antenna, antenna switches, antenna tuning switches and low-noise amplifiers, will be greatly increased.
Take high-order LTE smart phones for example, the number of supporting bands is about 12 to 16. In order to meet the requirements of simultaneous operation in multi-band, the device may be composed of three sets of high/medium/low frequency applications of the main antenna, three sets of diversity antenna, one to three sets of antenna switch/antenna tuning switch/low noise amplifier components, etc., to constitute the RF front-end system.
In order to increase the sensitivity and linearity of the mobile communication system, it has become an irresistible trend to use diversity antenna design other than the main antenna and to increase the number of antenna switches and antenna tuning switches.
Mr. Mak further pointed out that in addition to the increase in RF component consumption due to the multi-frequency and multi-mode requirements derived from LTE, another important point of concern is the carrier aggregation technology trend arising from LTE-A and FDD/TDD-LTE convergence networking, which will also bring new challenges to RF front-end system design. If the antenna needs to receive two to four LTE signals in different converged bands at the same time, how to switch to the correct frequency band and get the antenna tuner to adjust the most accurate matching circuit to optimize antenna performance and simplify the complex number of wires is a serious design challenge.
In fact, highly integrated RF front-end solutions have become an important solution in the trend of carrier aggregation applications. "The configuration of RF front-end systems will vary depending on the end-use market, cost, battery size, layout design, etc. However, in general, a highly integrated package solution will better meet the needs of carrier aggregation, such as packaging two antenna switches in the same module," said Mr. Huang Zhengyu, Manager of Infineon Power Management and Multi-component Electronics Business. Compared with the split design, two sets of antennas can be connected to each other at a smaller size, while the two antenna switches in the module operate independently and simultaneously output signals in two different converged frequency bands to the back-end data module.
On the other hand, highly integrated low-noise amplifier modules are also the trend. For example, Infineon's low-noise amplifier modules can integrate up to four LTE bands to meet the needs of carrier aggregation applications. In addition, LNA Multiplexer Module (LMM) is the first LNA multiplex module on the market, which integrates a low noise amplifier and antenna switch to match the power of three-frequency low noise amplifiers in a smaller package and eliminates the universal input-output (GPIO) interface design. MIPI interface is adopted, which can greatly reduce the number of system winding.
Huang Zhengyu analyzed that with the advent of the era of carrier aggregation, the complexity of RF front-end system design increases, which will also accelerate the MIPI interface to become the mainstream of RF front-end system. He revealed that in the past, each RF component had to pass through three wires to form a GPIO interface. In other words, if the RF front-end system had eight antenna switches, at least eight sets of GPIO interfaces had to be designed. The MIPI interface is compatible with all RF components by using only one set of wires. It not only reduces the number of I/O interfaces and pins, but also makes it easier to wind PCB wires. Therefore, many RF component manufacturers have accelerated the development of MIPI interface solutions to further simplify the design complexity of carrier aggregation RF front-end systems.
Just upload Gerber files, BOM files and design files, and the KINGFORD team will provide a complete quotation within 24h.