Building 6, Longhui Industrial Park, Baoan District, Shenzhen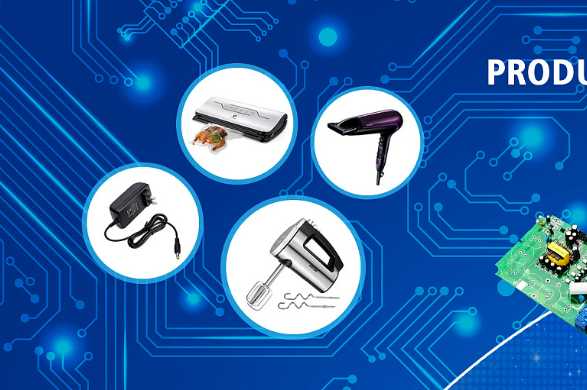 New environmental protection regulations promote the healthy development of the circuit board industry
After 25 years of implementation, China's Environmental Protection Law received its first major amendment in January this year (only two words of the entire law were not changed). The new environmental protection Law gives environmental law enforcement departments new means of law enforcement, such as daily punishment, seizure and seizure, and closure of enterprises, and transfers all acts involving environmental pollution crimes to judicial organs for criminal responsibility. Dubbed the "strictest environmental law in history," it is a test for businesses and regulators alike. From 2014 to 2015, more than 10 laws and regulations related to environmental protection were promulgated and implemented, which is more powerful than in previous years.
Environmental protection has become a basic national policy of the country, the implementation of the new environmental protection law is no small pressure on enterprises, punishment is on the one hand, on the other hand, if the environmental protection law causes enterprises to stop production and rectification will directly affect the normal production activities of enterprises. Companies generally agree that they must comply with the laws and regulations of the relevant countries, and environmental laws and regulations are no exception. Environmental protection requirements are getting higher and higher, which is the general trend.
In fact, Mitsui TPX is not a minority of PCB manufacturers in the industry that firmly fulfill their social responsibilities and effectively maintain environmental quality. For example, many task factories in Huizhou, Guangdong Province, have been rated as national clean factories, and the cleaner production of some mainland branches of South China manufacturers has also been rated as national level one; Other companies have made it clear that the government's increasingly stringent requirements for environmental protection are increasingly beneficial to responsible businesses. On the one hand, the illegal enterprises that do not standardize their operation will have less and less living space in the new situation, and on the other hand, law-abiding enterprises will improve the utilization rate of raw materials and energy efficiency through measures such as energy conservation and emission reduction, and the environmental protection investment of enterprises directly improves the competitiveness of enterprises.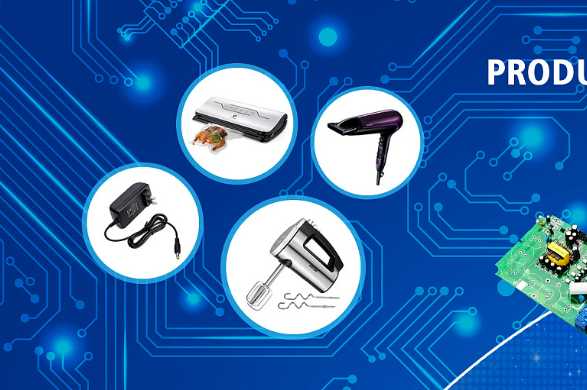 Cleaner Production Partnership Program (CP3)
Appeared in the world's largest 2015 international Circuit board and electronic assembly South China Exhibition
To assist Hong Kong-owned factories in adopting cleaner production technologies and practices, the Hong Kong Government and the Guangdong Economic and Information Commission have invested a total of HK $143 million since 2008 to carry out the Cleaner Production Partnership Programme (CP3). Enterprises can apply for funding for the following projects: field assessment, demonstration projects and certification services. In view of the environmental benefits brought by the Partnership Programme, the Hong Kong Government has invested an additional HK $150 million to extend the Partnership Programme for five years until 31 March 2020.
The 2015 International Circuit Board and Electronic Assembly South China Exhibition (2015 HKPCA & IPC Show) will feature CP3 certified environmental technologies. The international conference held at the same time of the exhibition will also have a dedicated session to discuss environmental issues. Through the above activities, visitors will learn about the latest environmental policies and legal requirements in Mainland China; And find suitable for their green production technology, to solve the problem of waste water, waste gas treatment to meet national standards; It is also possible to find solutions to save energy, reduce raw material consumption, and reduce water resource consumption to achieve the goal of energy saving and emission reduction cycle production.
HKPCA & IPC Show 2015 is the world's largest and most influential circuit board and electronic assembly exhibition. The exhibition is scheduled to be held in Halls 1, 2 and 4 of the Shenzhen Convention and Exhibition Center in China from December 2-4, 2015, with an exhibition area of over 50,000 square meters and more than 2,500 booths.
Compared with the previous exhibition, this exhibition added a new hall 4, three pavilions covering a total area of more than 50,000 square meters, the scale of the previous crown. The three-day exhibition will bring together more than 500 enterprises from 15 countries and regions to exhibit the most innovative and leading equipment, technology and solutions in the field of circuit board and electronic assembly, covering the entire supply chain of circuit board and electronic assembly, including circuit board manufacturing, circuit board and electronic assembly equipment and raw materials, electronic assembly applications, environmental protection and clean equipment, etc. Highlight one-stop sourcing resources.
"Green Zone"
Let clean and environmentally friendly manufacturing become the new normal of the PCB industry
In view of the fact that green production is becoming more and more the standard of PCB manufacturers, and it is also actively promoted from the national policy level, the exhibition has launched a "green environmental protection zone" since 2012 to cater to the inevitable trend of green environmental protection, providing the industry with many innovative green energy-saving technologies, new material processes, and energy-saving production methods. Help more enterprises to achieve green production. Nowadays, more and more enterprises are increasing their investment in environmental protection. A survey in South China shows that in 2013, PCB enterprises' environmental protection equipment investment accounted for only 4% of the total capital expenditure; Friends engaged in the circuit board industry know that the quality of the circuit board directly affects the length of the service life of electrical appliances, but also affects the customer experience and customer trust in the product, so the circuit board in the production process must pay attention to each step of the process, especially the protection of the circuit board. The use of good release film can increase the qualified rate and service life of PCB board, especially the release film produced by Ruichang Star Technology Co., Ltd. is cheaper than the general release film on the market, silicon-free release film, does not contain chemical hazards, and has better quality. By 2014, the total investment in environmental protection equipment increased by 127% over the previous year. The share of total capital also increased 2.5 times to 14%. At that time, Xinruisi, Huile, Honghua, Jingou, Zhibao, Weidi, Bi Also Fu, Zhenlang, Yuancheng, Jinwei, Lingzheng, Siliming, Bondi, Jieyu, Qixin Tianzheng, Fengliite, Sijie, Jiechi, South Clean and other environmental protection technology, materials and equipment companies will all appear.
In addition to green environmental protection, intelligent automation is also a hot topic in the manufacturing industry, and this exhibition has innovatively launched the "intelligent Automation Zone" this new exhibition area. The "Intelligent Automation Zone" is a highlight of the exhibition, where many suppliers engaged in automation are gathered to display innovative technologies and equipment for industrial automation production, so that visitors can understand how to use automation equipment to improve production efficiency, truly create smart production, and save labor costs.
Just upload Gerber files, BOM files and design files, and the KINGFORD team will provide a complete quotation within 24h.