Building 6, Longhui Industrial Park, Baoan District, Shenzhen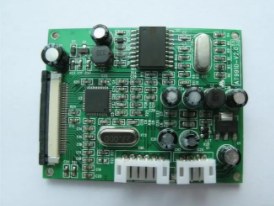 Shenzhen PCBA proofing manufacturer which good?
Shenzhen PCBA proofing manufacturer which good?
kinhford Electronics Co., Ltd. has a team of 10 professional component purchasing specialists and incoming material analysis and control engineers responsible for component purchasing and quality control, and 22 professional PCBA production engineers responsible for SMT production line operation. Business, purchasing and production departments can cooperate with the review of new orders, production arrangement and product testing.
The production line is equipped with SMT processing equipment of other brands to guarantee the fast production and delivery time. Currently, we can provide 5-500 sets of circuit board proofing urgent service. The factory has passed ISO9001-2008 quality management system to provide customers with higher quality PCBA proofing services.
The necessity of PCBA proofing
PCBA proofing is to determine whether the manufactured circuit board has problems and whether it can achieve the required functions before mass production. It is very important to make PCBA samples to avoid problems in the later stage, which may lead to scrapping and increase costs.
As a group of engineers, PCBA proofing matters needing attention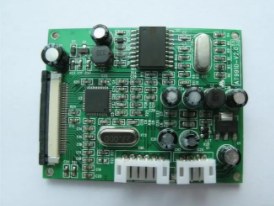 https://www.kingfordpcb.com/yuan.php
1. It is necessary to choose a reasonable quantity of proofing according to different situations to reduce costs.
2. Confirm device packaging carefully to avoid PCBA proofing failure due to packaging errors.
3. Perform a comprehensive electrical check on the circuit board to improve its electrical performance.
4. Complete signal integrity layout, reduce noise and improve the stability of the circuit board.
As a manufacturer, PCBA proofing matters needing attention
1. Carefully check related PCB documents to avoid data problems. 2. Conduct comprehensive process approval and process configuration with our own manufacturers.
3. Conduct in-depth communication with customers, understand their requirements and precautions in detail, and prevent mistakes.
1. Strength guarantee
▪SMT workshop: We have imported SMT machines and several sets of optical inspection equipment, with a daily output of 4 million. Each process is equipped with QC personnel, who can keep an eye on product quality.
▪DIP production line: We have two wave-soldering machines, among which there are more than 10 old employees who have worked for more than three years. The skilled workers can weld all kinds of plug-in materials.
2. Quality assurance, cost-effective
▪ High-end equipment can stick precision shaped parts, BGA, QFN, 0201 materials. Can also template patch, loose material hand.
▪ Sample and size batch can be produced, proofing from 800 yuan, batch 0.008 yuan/point, no start-up fee.
3. Rich experience in SMT and welding of electronic products, stable delivery
▪ Accumulated SMT SMT processing services for thousands of electronic enterprises, involving many kinds of automotive equipment and industrial control motherboard. The products are often exported to Europe and the United States, and the quality can be affirmed by new and old customers.
▪ On time delivery, normal 3-5 days after complete materials, small batch can also be expedited on the same day shipment.
4. Strong maintenance ability and perfect after-sales service
▪ Experienced maintenance engineers can repair all kinds of patch welding caused by bad products, to ensure the connection rate of each piece of circuit board.
▪ 24-hour customer service staff at any time response, the fastest speed to solve your order problems.
Just upload Gerber files, BOM files and design files, and the KINGFORD team will provide a complete quotation within 24h.