Building 6, Longhui Industrial Park, Baoan District, Shenzhen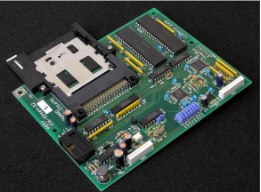 SMT patch component removal trick
SMT patch component removal trick
Generally speaking, disassembly SMT patch processing components is not a simple thing, only we strengthen practice, can master the skills, otherwise forcibly disassembly SMD components, they will cause some damage, let kinhford Electronic Technology Co., Ltd. to introduce SMT patch components disassembly tips:
1. The disassembly method of SMT patch components is related to the characteristics of the components themselves. For components with fewer pins, such as resistors, capacitors, diodes or triodes, first weld one of the pads to the PCB circuit board. Use the tweezers in the left hand to clamp the mounting position and close to the circuit board. Then, use the soldering iron in the right hand to weld the pins to the tinned pad. The left tweezers can be loosened and the remaining feet can be welded with tin wire. If you want to disassemble these parts, it is easy to heat both ends of the parts with a soldering iron. Once the tin has melted, gently lift the piece to remove it.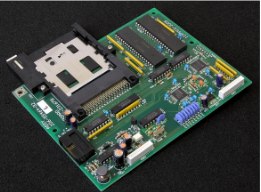 https://www.kingfordpcb.com/yuan.php?time=1685377305
2. A similar approach is used for SMT patch components with multiple pins and wide spacing. First, the pad is tinned, then one foot is welded with a tweezer holding the piece in the left hand, then the other foot is welded with a tin wire. It is usually best to remove such components using a heat gun. Hold a heat gun in one hand to blow the solder, and use a clamp such as tweezers to remove the parts while the solder melts with the other hand.
3. For components with high pin density, the welding procedure is similar, that is, one pin is welded first, and then other pins are welded with tin wire. The number of pins is large and dense, and the alignment of pins and pads is the key. Usually, a small amount of tin is selected for the pad at the corner. Align the component with the pad with tweezers or hands, align the edges with the pins, press the component firmly against the PCB, and weld the corresponding pins of the pad with the soldering iron.
kinhford Electronic Technology Co., Ltd. is a professional PCBA processing enterprise, with fully automatic SMT production line and wave soldering, for you to open the whole production and quality testing process. Find us, you belong to have your own electronic processing plant!
Just upload Gerber files, BOM files and design files, and the KINGFORD team will provide a complete quotation within 24h.