Building 6, Longhui Industrial Park, Baoan District, Shenzhen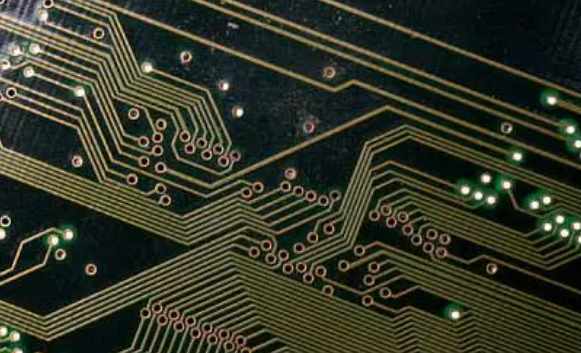 PCB industry back to Taiwan investment, layout of high-level and 5G products
In response to the advent of 5G era, Taiwan manufacturers are investing in upgrading their manufacturing process capacity and production technology. In the first quarter of this year, under the combination of the international situation, investment incentives, 5G layout and other three factors, PCB manufacturers in Taiwan have successively adopted the action plan to welcome Taiwan businessmen to invest back in Taiwan and the three-dimensional development plan for the renewal of urban industrial zones. The total investment amount is more than NT $15 billion, aiming at high-level products and 5G layout investment in Taiwan. It is reported that there are still manufacturers to apply for proposals in the future.
The trade war between China and the United States has a wide range of impacts. In addition to balancing the trade deficit, disputes over intellectual property rights, advantages of foreign investment in mainland China, etc., it has influenced the thinking of the supply chain to readjust the global layout. At the same time, it also encourages the governments of various countries to actively offer various investment incentives to drive industrial upgrading and economic growth. Last year, in response to the trade dispute between the United States and China and the desire of Taiwanese businessmen to invest back in Taiwan, the Taiwan government took advantage of the situation by introducing and adjusting the Action Plan on Welcoming Taiwanese Investment Back to Taiwan, the Multi-Dimensional Development Plan for Renewal of Urban Industrial Zones, and the Regulations on Industrial Innovation to encourage Taiwanese businessmen to invest and expand production in Taiwan.
The plan for investment back to Taiwan clearly requires that some projects invested in production expansion must have intelligent technology elements or intelligent functions. The "Regulations on Industrial Innovation" includes tax incentives for investment deduction for investment in 5G and intelligent machinery, hoping to take this opportunity for industrial upgrading.
Compared with Taiwan's recent investment in high-end products and 5G deployment, Chinese mainland manufacturers have been investing much more rapidly in production expansion since last year. Thanks to abundant capital gained through listing pipeline, there were several investment projects in the first three quarters of last year. Besides high-end products and 5G deployment, investment projects are also aimed at expanding existing production capacity. Since the fourth quarter of last year, Chinese companies have been more cautious than in the first three quarters of last year, when the mainland stock market plunged due to international trade and deleveraging policies as their investment plans are still in progress.
In addition, in February this year, the Ministry of Industry and Information Technology of Mainland China implemented the "Standard Conditions for Printed Circuit Board Industry" and the "Interim Measures for Management", which aims to achieve the purpose of industrial upgrading by green manufacturing and investment in product research and development. The requirements of production scale and process technology are more clearly standardized, and the support and financial subsidies of the intelligent manufacturing 2025 policy of the Ministry of Industry and Information Technology of Mainland China are coordinated. Will accelerate to guide manufacturers to invest in intelligent manufacturing and high - level process.
The total output value of PCBS from Taiwan businessmen on both sides of the Taiwan Straits grew from NT $522.2 billion in 2013 to NT $651.4 billion in 2018, with a growth rate of 24.7%. Faced with many changes in the future, such as US-China trade, mainland industry norms, and preferential investment back to Taiwan, both sides of the Taiwan Straits have offered preferential investment recently, but the transfer of PCB factories, In the short term, it is still difficult to change the fact that mainland China is the main production settlement for Taiwan businessmen. However, over the years, through cross-Straits operations, Taiwan businessmen have kept high-level technologies in Taiwan for continuous research and development and upgrading, which is also the advantage of Taiwan businessmen to maintain the world's leading position. If there are more supporting measures, it will certainly attract more PCB manufacturers to invest back in Taiwan.
In-depth understanding of customer needs to take the road of differentiation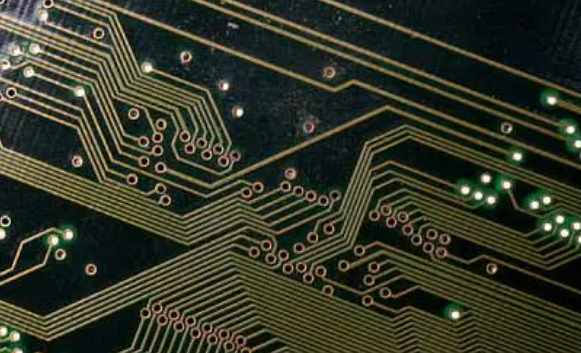 With the rapid development of the electronic information industry, PCB industry continues to grow. The global output of PCB increased from more than $40 billion in 2008 to $60 billion in 2018. The share of China's PCB industry in the world has also changed dramatically, from less than 10% in 2000, to 30% in 2018, to more than 50% in 2018.
Yang Zhicheng said that in the past 10 years, the focus of PCB industry has been shifting to Asia, and China has become the world's largest PCB industrial base. "Despite this, there is still a certain gap between domestic PCB companies and foreign companies in terms of technology level, especially high-end PCB products. 5G is a rare opportunity. By seizing this opportunity, domestic PCB companies can catch up with and surpass international giants in terms of scale, technology and management." Zhai Dingshi told reporters.
On January 2, this year, the Ministry of Industry and Information Technology formulated the "Printed circuit Board Industry Specification Conditions" and "Printed circuit Board Industry Specification Announcement Management Interim Measures", mentioned to encourage PCB enterprises to strengthen the top-level design, promote the upgrade of automation equipment, promote the improvement of automation level, The automation, information and intelligence throughout the design, production, management and service each link; Enterprises are encouraged to actively carry out intelligent manufacturing, reduce operating costs, shorten product production cycle and improve production efficiency. In 5G era, PCB enterprises should keep pace with The Times. "In R & D, production, management to improve the internal work, increase in product technology research and investment, constantly meet the new requirements of customers, products." Yang Zhicheng said.
Different from the contract manufacturing of standard products, PCB is a customized product serving downstream customers. It is a highly "customized" product, which requires a deeper understanding of customer needs. Zhai said that 5G is a technology that develops and innovates from time to time. If it fails to keep up with customers' needs and conduct more thorough and detailed research on products, it will be difficult to progress with the market. He also stressed that technical communication with raw material companies should be strengthened, as many products in the 5G era have high requirements for raw materials and production processes, and only if China can establish a good raw material supply system can it steadily and quickly make bigger and stronger in the field of 5G PCB. Su Xinhong, deputy director of the PCB Research Institute of Zhuhai Founder Printed Circuit Board Development Co., LTD., said that companies making printed circuit boards for communication equipment need to study the application of high-speed materials, signal integrity and signal simulation. At the same time, it is necessary to study the high-speed material technology and upgrade the corresponding equipment, so as to meet the requirements of improving the machining accuracy of the circuit board.
Just upload Gerber files, BOM files and design files, and the KINGFORD team will provide a complete quotation within 24h.