Building 6, Longhui Industrial Park, Baoan District, Shenzhen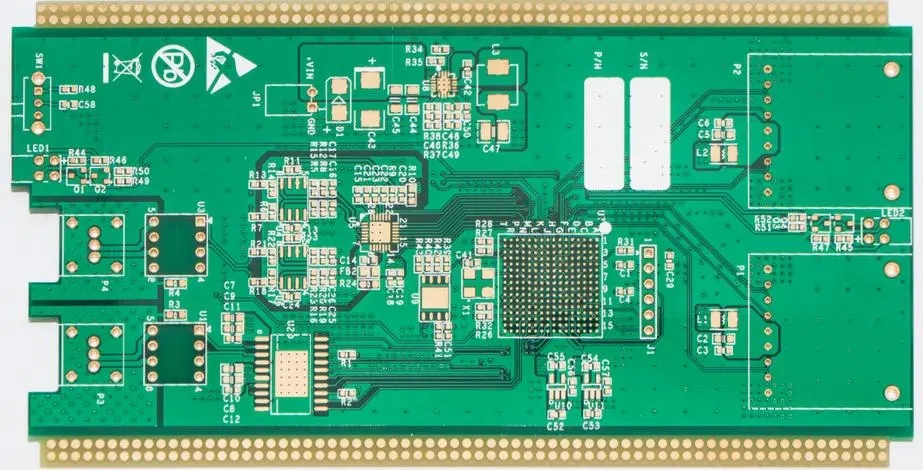 Circuit board factory: classification and difference of five reflow soldering equipment
Circuit board factory: classification and difference of five reflow soldering equipment
With the continuous miniaturization of electronic products PCB, sheet elements have emerged. The traditional welding methods can no longer meet the needs, and reflow welding technology has been widely used. Reflow soldering is a method suitable for the assembly and welding of circuit board patches, and can also be used in the hybrid assembly of plug-ins and patches. Firstly, reflow soldering process is adopted in the assembly of hybrid integrated circuit board. The components assembled and welded are mostly chip capacitors, chip inductors, chip transistors and diodes. With the development of SMT technology, a variety of SMCs and SMDs have emerged as the first mounting technology
With the continuous miniaturization of electronic products PCB, sheet elements have emerged. The traditional welding methods can no longer meet the needs, and reflow welding technology has been widely used. Reflow soldering is a method suitable for the assembly and welding of circuit board patches, and can also be used in the hybrid assembly of plug-ins and patches. Firstly, reflow soldering process is adopted in the assembly of hybrid integrated circuit board. The components assembled and welded are mostly chip capacitors, chip inductors, chip transistors and diodes. With the development of the whole SMT technology and the emergence of multiple SMCs and SMDs, reflow soldering technology and equipment as a part of the mounting technology have also been developed accordingly, and its application has become increasingly widespread. Reflow soldering has been applied in almost all electronic product fields. At present, there are 5 kinds of reflow soldering equipment that are actually used in the electronic processing industry. The electronic manufacturers select appropriate processing equipment according to their own needs. Next, we will introduce these five reflow soldering equipment in detail, so that you can better choose the equipment that suits you.
1、 Infrared reflow soldering equipment
Infrared hot air reflow soldering furnace is a kind of reflow soldering furnace which is based on the IR furnace and hot air to make the temperature in the furnace more uniform. It is superior to infrared heating. Generally, it is designed by using hot air heating in the upper temperature zone and infrared heating in the lower temperature zone. This kind of equipment takes full advantage of the characteristics of strong infrared penetration, high thermal efficiency and power saving, and effectively overcomes the temperature difference and shielding effects of infrared reflow soldering, It also makes up for the impact of too fast gas flow required by hot air reflow soldering, so this kind of IR+Hot reflow soldering is currently the most widely used in the world. With the increase of assembly density and the appearance of fine pitch assembly technology, nitrogen protected reflow furnace has also emerged. Welding under nitrogen protection can prevent oxidation, improve welding wetting force and speed up wetting speed. It is more suitable for cleaning free process because of its large correction force for components that are not aligned and less welding beads. Such reflow soldering furnaces are also mostly conveyor belt type, but the conveyor belt only plays the role of supporting and transmitting the base plate. Its heating mode is mainly based on infrared heat source in the form of radiation. The temperature in the furnace is more uniform than that in the previous mode, and the mesh is larger, so it is suitable for reflow soldering heating the base plate assembled on both sides.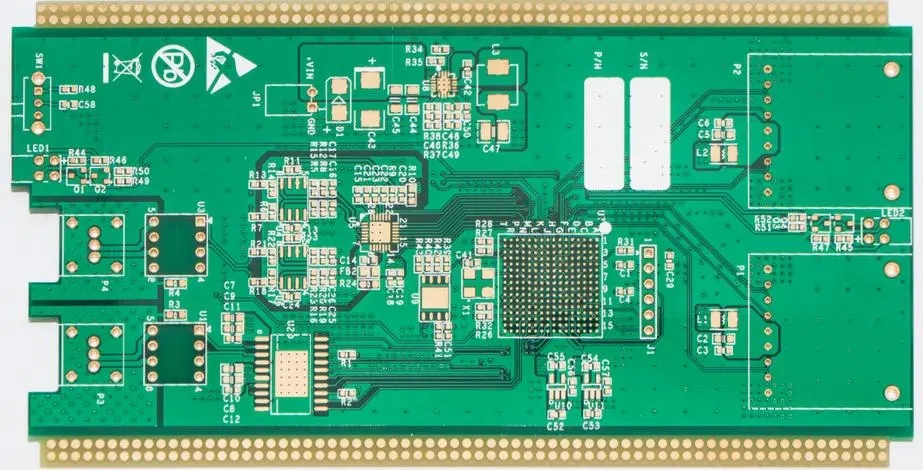 2、 Vapor phase reflow welding equipment
Vapor phase reflow welding has the characteristics of high heat conversion efficiency and particularly uniform heating, which is especially suitable for complex BGA welding. This welding method adopts the principle of phase change heat transfer, but the heat transfer medium required for vapor phase reflow welding is FC-70, which is expensive and can destroy the ozone layer. Therefore, vapor phase reflow welding equipment is not the mainstream surface mount welding equipment, but only used in military, aerospace and other welding applications with high requirements for welding quality. It has high reliability, no voids in solder joints, high assembly density, strong anti vibration ability, low solder joint defect rate, good high-frequency characteristics, and no need for maintenance.
3、 Laser reflow welding equipment
Laser reflow welding is to use laser to irradiate the welding area, which absorbs light energy and converts it into heat energy to melt solder to realize device welding. Laser welding requires less energy. Generally, 15~20W CO2 laser can meet the needs of electronic components welding. Laser reflow welding equipment can realize multi-point simultaneous welding by using optical fiber dispersion laser beam technology, which is meaningful for welding QFC and PLCC devices. A laser reflow welding equipment includes a laser generator, a light path system, a precision motion workbench and a control system, so the equipment is highly complex and suitable for welding special products.
4、 Nitrogen filled (N2) reflow soldering
With the increase of assembly density and the appearance of fine pitch assembly technology, nitrogen filled reflow soldering process and equipment have been produced, which has improved the quality and yield of reflow soldering, and has become the development direction of reflow soldering. It can prevent oxidation, improve welding wetting force, accelerate wetting speed, reduce the generation of solder balls, avoid bridging, and obtain better welding quality.
Nitrogen filled (N2) reflow soldering
5、 Induction reflow
Based on the principle of inductive eddy current, this product does not need to contact with machinery, thus reducing a carrier, which greatly improves the heating speed. However, it is difficult to control the temperature because of the lack of carrier, and it is easy to make mistakes if the technology does not reach home.
Induction reflow
The above five reflow soldering equipment are common electronic processing reflow soldering equipment. In SMT chip processing, good reflow soldering equipment can improve production efficiency and product quality. Important electronic manufacturers can select suitable reflow soldering equipment according to the above introduction.
Just upload Gerber files, BOM files and design files, and the KINGFORD team will provide a complete quotation within 24h.