Building 6, Zone 3, Yuekang Road, Bao'an District, Shenzhen, China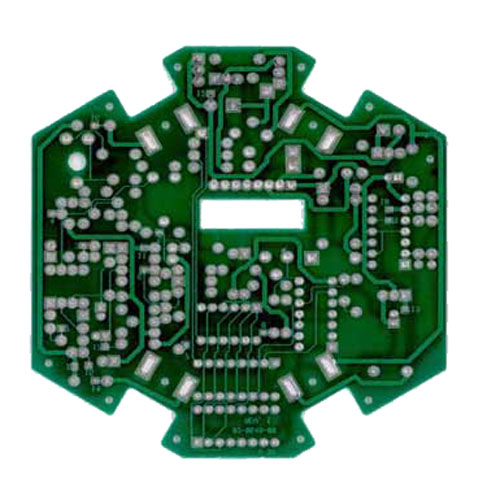 Detailed explanation of frequency converter circuit board maintenance skills
Detailed explanation of frequency converter circuit boardmaintenance skills
The circuit board manufacturer and the circuit board designer explain the maintenance skills of the converter circuit board
Main circuit of general inverter in PCBA board
At present, the domestic frequency converters on the market are mainly low-voltage general-purpose frequency converters. For the convenience of the following description, the main circuit structure of the general-purpose frequency converter is briefly introduced. From the structure of the frequency converter, there are AC-AC frequency converter and AC-DC-AC frequency converter. From the frequency conversion nature, there are mainly voltage source frequency converter and current source frequency converter, At present, the frequency converters produced in China are mainly voltage source AC-DC-AC frequency converters. The main circuit is mainly composed of rectifier circuit, filter circuit, inverter circuit and braking unit. IGBT (insulated gate bipolar transistor) constitutes the main hardware of the frequency converter. The functions of each circuit are described as follows: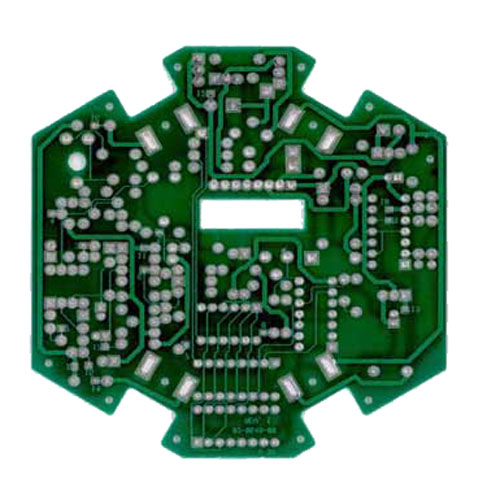 (1) Rectifier circuit
The three-phase bridge full wave rectifier circuit composed of VD1~VD6 rectifies three-phase alternating current into direct current.
(2) Filter circuit
The DC voltage output by the rectifier circuit is a pulsating DC voltage, so the filter circuit is required to filter the voltage ripple, and it also plays an energy storage role in the rectifier circuit and inverter circuit.
(3) Inverter circuit
The inverter circuit composed of switch tube V1~V6 reverses the DC voltage into three-phase frequency and adjustable voltage AC to drive three-phase motor, which is the key link of frequency conversion of frequency converter.
(4) Current limiting circuit
It is composed of current limiting resistor R and switch K. Since the voltage at the filter capacitor terminal at the moment of power on is zero, the capacitor charging current at the moment of power on is large, and excessive current may damage the rectifier circuit. To protect the rectifier circuit, the current limiting resistor is connected in series to the DC circuit at the moment of power on of the converter. When the electric capacity is charged for a certain time, the resistor is shorted through switch K.
(5) Brake circuit
It is composed of brake resistor RB and switch tube VB. Its main function is to consume the energy fed back by the motor and avoid damaging the frequency converter due to excessive pump voltage. According to the different power levels, the IGBTs selected for the Commo universal G/P series inverter mainly include Opec, Mitsubishi, Toshiba and other different brands. The main circuit of the model with the inverter power below 18.5kW is mainly composed of seven unit modules integrating rectifier, inverter, braking circuit and temperature detection, and the model with the inverter power above 22kW is composed of rectifier modules and three way two unit inverter modules.
The circuit board manufacturer and the circuit board designer explain the maintenance skills of the converter circuit board
Just upload Gerber files, BOM files and design files, and the KINGFORD team will provide a complete quotation within 24h.