Building 6, Zone 3, Yuekang Road,Bao'an District, Shenzhen, China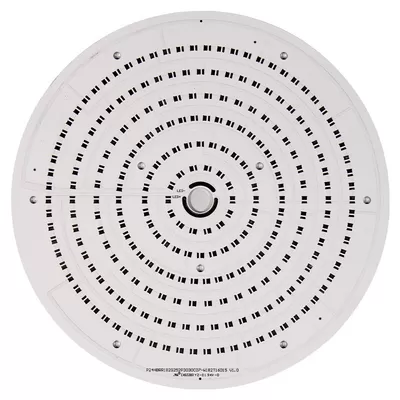 Aluminum FR4 PCB
Basic Information
Origin; Origin: China
Certification: CE, ROHS, UL
Model: Aluminum Base Plate 01
Base material: aluminum base
Copper thick: 1/2 ounce
Dipping: 0.3-0.5mm
Imitation: Wiring, V-CUT, Cutting
Service: One -stop service
Material: aluminum single -earthplate
Surface: operating system
Product Details
Data Sheet
The benefits of aluminum PCB:
There are many advantages to use aluminum printing circuit boards.
Aluminum heat dissipation is much better, far better than standard FR4 materials. Compared with copper PCB, aluminum PCB provides better heat dissipation effects.
In the FR4 PCB, the electronics is not thin and does not provide good thermal conductivity. On the other hand, the electronics used in aluminum PCB is only one tenth of the thickness, and its heating rate is 5 to 6 times that of epoxy resin glass.
The heat transfer index is more effective than rigid PCB.
Because aluminum is about 70%lighter than copper, the aluminum printing circuit board is a better alternative to the copper -based printing circuit board.
Basic Information
Origin; Origin: China
Certification: CE, ROHS, UL
Model: Aluminum Base Plate 01
Base material: aluminum base
Copper thick: 1/2 ounce
Dipping: 0.3-0.5mm
Imitation: Wiring, V-CUT, Cutting
Service: One -stop service
Material: aluminum single -earthplate
Surface: operating system
Just upload Gerber files, BOM files and design files, and the KINGFORD team will provide a complete quotation within 24h.