Kingford focus on the high-quality PCBA order demand of "Multiple varieties, medium and small batch, and short lead time".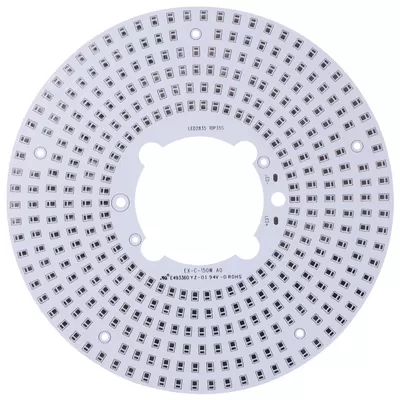 Emergency light PCB
BasIC Information
Origin; Origin: China
Certification: CE, ROHS, UL
Model: Aluminum pcb circuit board 01
Base material :: aluminum base
Copper thick: 0.5 ounces, 1.0 ounces, 2 ounces, 3 ounces
board thick: 0.2mm -4mm
minute. The size of the hole: 0.25mm (10mils)
minute. Width: 0.25mm (10mils)
V-CUT angle: 20, 25, 30, 45 degrees
Product Details
Data Sheet
In recent years, aluminum substrates have been widely used in mixed integrated circuits, automotive, offICe automation, high -power electrical equipment, power equipment and other fields. It has excellent heat dissipation, mechanical processing, size stability, and electrical performance. The aluminum substrate mainly depends on thermal conductivity, voltage value, and thermal resistance. It is related to the life and life of aluminum substrates.
BasIC Information
Origin; Origin: China
Certification: CE, ROHS, UL
Model: Aluminum pcb circuit board 01
Base material :: aluminum base
Copper thick: 0.5 ounces, 1.0 ounces, 2 ounces, 3 ounces
board thick: 0.2mm -4mm
minute. The size of the hole: 0.25mm (10mils)
minute. Width: 0.25mm (10mils)
V-CUT angle: 20, 25, 30, 45 degrees
We use cookies to optimize our website and our service.