Kingford focus on the high-quality PCBA order demand of "Multiple varieties, medium and small batch, and short lead time".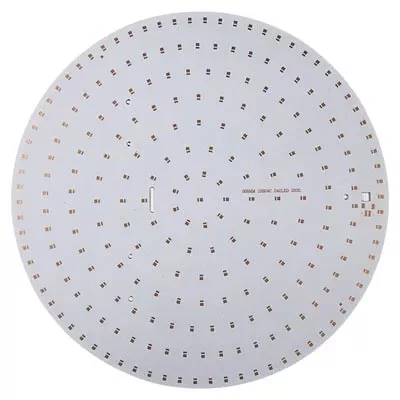 12W SMD 2835 LED PCB
BasIC Information
Origin; Origin: China
Certification: CE, ROHS, UL
Model: 12W LED PCB board
minute. The size of the hole: 0.25mm
Silk print: white, black, yellow
Electrical test: fixture/flying needle
Kong tolerance: PTH: ± 0.075, NTPH: ± 0.05
Service: One -stop service
Product Details
Data Sheet
SMD represents the surface installation devICe. Surface installation technology (SMT) has almost replaced Tongkou technology. However, Tongkong technology is still used for components that cannot be instalLED on the surface. Therefore, the surface paste LED PCB is very popular
SMD is a compact component that can be placed directly on PCB. No holes, because the component does not have a lead or may have a SMAll lead. At the end of the device, only small contacts are used to establish connections. Therefore, PCBA is very compact. SMD uses back welding for welding. First, apply the welding paste to the bare plate. Then, pick up the component and place it in the need. Finally, the circuit board is directly installed by the circuit board to install the components directly without any trouble.
The SMD LED PCB board contains SMD LEDs that are more compact than Tongkou equivalent products. SMD LED is now widely used. They provide a higher lumic output, thereby improving the level of the area in the area. They are more efficient and brighter. This is why the SMD LED PCB board is the first choice.
BasIC Information
Origin; Origin: China
Certification: CE, ROHS, UL
Model: 12W LED PCB board
minute. The size of the hole: 0.25mm
Silk print: white, black, yellow
Electrical test: fixture/flying needle
Kong tolerance: PTH: ± 0.075, NTPH: ± 0.05
Service: One -stop service
We use cookies to optimize our website and our service.