Building 6, Zone 3, Yuekang Road,Bao'an District, Shenzhen, China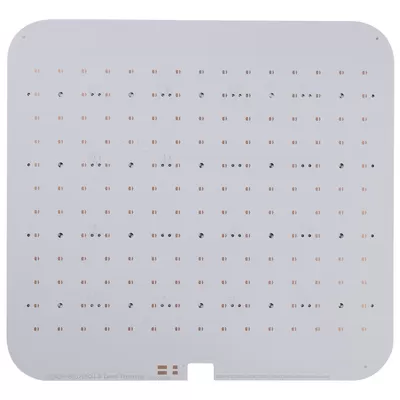 Plant lamp PCB
Origin; Origin: China
Certification: UL, CE, RoHS
Model: growth light pcb05
Base material: aluminum
Board thick: 1.0/1.2/1.6mm
Copper thick: 0.5-3oz
Print circuit board certificate: ISO9001: 2008, RoHS, UL
Component type: patch ThT DIP
Surface treatment: HASL Leadless
Application: LED growth light bar
Product Details
Data Sheet
feature:
The full spectrum LED growth light used for indoor plants, vegetables and flowers shows very well in cloning, plants and flowering cycles, replacing 1000W HID lights. High-quality SMD 3030 LED chip is used in all stages of plant growth. The full spectrum 380-780Nm high-end LED drive. The performance is higher due to the very low calorie output. A/C has no fan in most growth space, and the service life is longer.
Origin; Origin: China
Certification: UL, CE, RoHS
Model: growth light pcb05
Base material: aluminum
Board thick: 1.0/1.2/1.6mm
Copper thick: 0.5-3oz
Print circuit board certificate: ISO9001: 2008, RoHS, UL
Component type: patch ThT DIP
Surface treatment: HASL Leadless
Application: LED growth light bar
Just upload Gerber files, BOM files and design files, and the KINGFORD team will provide a complete quotation within 24h.