Kingford focus on the high-quality PCBA order demand of "Multiple varieties, medium and small batch, and short lead time".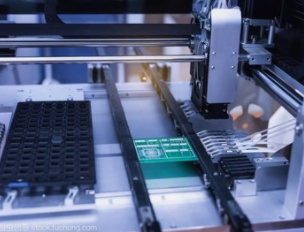 PCB Design Common Software PCB Design Development Environment
PCB design software generally includes two modules: schematIC design and PCB design. The mainstream and powerful PCB design software basICally includes the above modules, The current mainstream PCB design software are Protel, OrCAD, Viewlogic, PowerPCB, Cadence PSD, MentorGraphics ExpeditionPCB, ZukenCadStart, Winboard/Wandraft/Ivex SPICE, PCBstudio, TANGO, PCBWizard (PCB production software package matched with LiveWire), ultiBOARD7 (PCB production software package matched with MultiSIM2001), etc.
Here is a brief introduction to some commonly used software.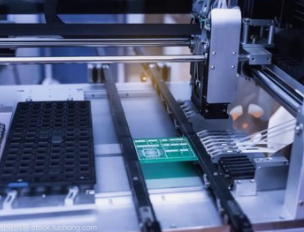 1. AltiumProtel series
The main features of Protel99 are as follows:
Protel99 design system runs stably and efficiently;
SMArt Tool technology integrates all design tools in a single design environment;
Smart Doc (intelligent document) technology stores all design data files in a single design database, and uses the design manager for unified management. The design database takes ddb as the suffix and is managed uniformly in the design manager. The documents uniformly managed by the Design Manager are newly proposed in Protel99, not in previous versions;
The compound option of PCB automatic routing rules greatly facilitates the design of routing rules;
Support integrated PCB wiring with online rule checking function;
The integrated PCB automatic wiring system uses the latest artificial intelligence technologies, such as artificial neural network, fuzzy expert system, fuzzy theory and fuzzy neural network. Even for very complex circuit boards, the wiring results can reach the expert level;
2. Altium Designer 6.0
Altium Designer 6.0 Features:
Support schematic diagram input and HDL hardware description input mode;
Support VHDL based design simulation, mixed signal circuit simulation and pre/post layout signal integrity analysis;
Altium Designer 6.0 adopts the complete rule driven mode for layout and routing, and uses the gridless SitusTM topology logic automatic routing function in PCB routing;
Altium Designer 6.0 combines the editing of the complete CAM output function;
Altium Designer 6.0 greatly reduces the design time of packaging devices with a large number of pins on high-density boards and simplifies the design navigation function of complex boards. Designers can effectively process high-speed differential signals, especially for large LVDS resources on large-scale programmable devices;
Altium Designer 6.0 integrates the functions of FPGA and board level design, so it is very suitable for the design of programmable FPGA devices on circuit boards, so that users do not need to use third-party software provided by FPGA manufacturers to program HDL independently, greatly shortening the development cycle. Because it has a more complete wiring system, it is also more suitable for the design of complex high-speed PCB.
3. Mentor Graphics PADS series
The PADS EDA system includes four parts: Power Logic, power PCB, CAM350 and Hyper Lynx.
PowerPCB Features:
Integrated design environment, all functions are easy to use;
Using PADS PCB design scheme;
From simple to complex PCB design process to achieve high ROI;
Improve production efficiency and shorten design cycle time;
Maintain design integrity with a minimum of analysis and simulation tools.
The functions of Mentor Graphics PADS series are similar to Protel series. It has a perfect design system from schematic to PCB, and has a wide range of applications.
4. Allegro system interconnection design platform
Cadence Allegro Features:
Using the collaborative design method of the platform, engineers can quickly optimize the system interconnection between I/O buffer and IC, package and PCB, avoid the re placement of hardware, and reduce the hardware cost and design cycle;
The constraint driven Allegro process includes advanced functions of design input, signal integrity and physical PCB design;
Allegro system is an excellent software for PCB design, which is widely used in high-Speed PCB design fields such as communication. Its signal integrity analysis function is very suitable for the design of 10 gigabit products.
5. Cadence OrCAD
Cadence OrCAD 10.5 full function enhancement kit is the most powerful version of OrCAD by far, with the time keeping verification function and the new OrCAD technology.
Cadence OrCAD 10.5 enables PCB design to enter a more detaiLED stage, which can be applied to Allegro platform in combination with PSpice. This system is a complete set of processes covering front end to back end and using Microsoft Windows platform, which can be used by PCB designers to improve productivity and shorten the time to MARKet through tool integration and program automation. OrCAD Unison Suite integrates four newly enhanced products, providing all the tools required by designers in a single package of software.
OrCAD10.5 includes Orcad CaptureR for design input, PSpiceRA/DBasics for analog and mixed signal simulation, OrcadLayoutR for circuit board design, and SPECCTRAR4U for automatic winding of high-density circuit boards. The newly added SPECCTRA is used to support various increasingly complex high-speed and high-density Printed Circuit Board Designs. SPECCTRA provides designers with a shape based and powerful winding device, which can complete various complex designs with less user intervention.
6. P-CAD2006PCB design software
P-CAD2006 provides a large number of new functions and enhancements, thus expanding the design capabilities of PCB professionals. From the beginning of design to manufacturing, P-CAD2006 includes all the necessary tools to handle board level design tasks quickly and efficiently.
P-CAD2006 Features
P-CAD2006 is a board level design system for PCB design engineers. This version provides more than 50 new functions and enhanced functions, provides technical updates for layout, automatic routing and interactive routing, improved CAM file editing and circuit simulation, and many additional functions to better control the entire PCB design process.
Another important function of P-CAD2006 is Altium's CAMtastic2006CAM file editor, which can edit complete manufacturing file data before the circuit board is sent to manufacturing, and can provide enhanced SPICE3f5/XSpice mixed signal circuit simulation.
P-CAD2006 is a design system with complete functions, covering the whole process from circuit design to signal simulation to manufacturing, which is very suitable for the integrated design of circuit boards.
We use cookies to optimize our website and our service.