Kingford focus on the high-quality PCBA order demand of "Multiple varieties, medium and small batch, and short lead time".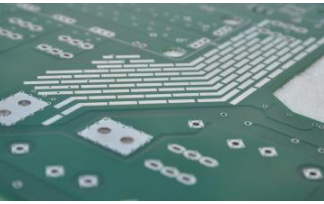 High quality high-end PCB design and manufacturing
High density PCB products, with 2-48 layers of high-precision circuit board samples and SMAll batches as the main target MARKet, adopt advanced cutting-edge production technology and high-quality raw materials, strICtly regulate the operation standards and incoming and outgoing QC standards, ensure that the shipped products reach the precision quality, and strive to provide customers with better quality, faster and more cost-effective circuit board products.

Pcb design
Since its establishment, the company has always adhered to the business philosophy of taking technology as the guide, pursuing excellent quality and continuous customer satisfaction, and committed to cost-effective services. At present, the company's leading businesses include PCB design, PCB manufacturing, SMT mounting, device selection and other services. Long term provision of circuit board design services, circuit board design education consulting, fast proofing of medium and high-end PCBs, production and manufacturing of small and medium batches of circuit boards, etc.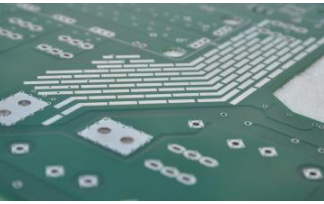 After years of design and research, Fanyi PCB has cultivated a highly skilLED and powerful PCB design team, specializing in high frequency, high speed, high density, digital analog mixing, high power, high current, RF, ATE, soft and hard bonding board, high-speed backplane, etc., providing solutions from design to manufacturing.
At the same time, Fan Yi always keeps the early cooperation with chip companies, accumulates forward-looking technologies, synchronizes cutting-edge technologies, grasps the most advanced technical information, fully considers EMI, EMC and manufacturability design, standardized design management system, strictly checks and checks at all levels, never misses any error and detail, and ensures that the unqualified rate is zero.
In addition, there are also special processes, such as pan hole, Rogers composite plate, blind hole, Bonding IC (special process can be offline only after process review), blue glue, red tape, etc., which provide customers with more professional and high-end technical services, ensure that the shipped products reach the precision quality, and strive to provide customers with higher quality, faster, more cost-effective PCB products.
Resin plug hole
We have been focusing on the medium and high difficulty PCB proofing and the manufacturing of medium and small batches of thick copper circuit boards, thick copper circuit boards, thick copper PCB boards, thick gold circuit boards, impedance circuit boards, plate hole circuit boards, HDI circuit boards, blind hole circuit board soft boards, FPC, flexible circuit boards, Flexible circuit boards, flexible circuit boards, and flexible circuit boards. Our products are widely used in industrial control, communications, new energy, automobiles, Medical Equipment, security AerOSPace and other fields.
In terms of SMT placement service, we focus on the integrated services of R&D proofing, batch SMT placement, post welding, assembly and testing.
There are 30 SMT chip production lines, equipped with new imported Fuji XPF, NXT3, full-automatic solder paste printing machine, ten temperature zone reflow furnace, AOI, SPI and other high-end equipment, with a chip production capacity of 31.5 million solder joints/day, especially good at high-precision and high complexity boards, and has the actual performance of producing 40000+solder joints of super complex boards.
In terms of component selection, Fan Yi's professional team provides thousands of customers with BOM improvement, component alternative selection, and full BOM material solutions every year, providing strong guarantee for customer research and development, proofing, and delivery of small and medium batch products. The resistance and capacitance warehouse covers an area of 1600 square meters, with more than ten thousand kinds of YAGEO, MURATA, AVX resistance and capacitance, standing inductors, magnetic beads, connectors, crystal oscillators, diode and triode, formal supplier access and annual audit mechanism, strict IQC incoming material inspection, professional component certification engineers, BOM engineers, etc. to ensure that customers can bring more high-quality products and better services.
Our PCB layout design adheres to the business philosophy of "best design"="design quality"+"cost control", adheres to the goal orientation of cultivating first-class employees, manufacturing first-class products, creating first-class enterprises, and making contributions to the development of the electronic industry. Relying on years of PCB design, processing and manufacturing experience, we have summarized and formulated detailed and rigorous design management processes, quality control standards, QA control systems, etc, We will continue to provide high-quality services for the innovation of China's information electronics industry.
We use cookies to optimize our website and our service.