Building 6, Zone 3, Yuekang Road,Bao'an District, Shenzhen, China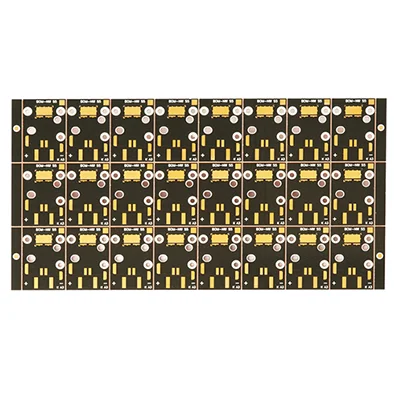 High thermal conductivity copper substrate
Name: High thermal conductivity copper substrate
Plate thickness: 1.0MM
Copper foil thickness: 2OZ
Withstand voltage: AC2000V
Thermal conductivity: 398w/m.k
Solder mask type: black oil
Surface Treatment: Immersion Gold
E-T test: 100% computer open and short test
Production process: thermoelectric separation process
Product Details
Data Sheet
The substrate thermal conductivity can be found in the test instruments after the plate is pressed. The high thermal conductivity is generally ceramic, aluminum, etc., but due to the cost of cost, most of the previous market is copper -based plates. The substrate thermal conductivity is a parameter that everyone cares about. The higher the thermal conductivity, the better the significant sign of the representative performance. The copper base plate is a unique metal -based copper plate, which has good thermal conductivity, electrical insulation performance and mechanical processing performance.
Name: High thermal conductivity copper substrate
Plate thickness: 1.0MM
Copper foil thickness: 2OZ
Withstand voltage: AC2000V
Thermal conductivity: 398w/m.k
Solder mask type: black oil
Surface Treatment: Immersion Gold
E-T test: 100% computer open and short test
Production process: thermoelectric separation process
Just upload Gerber files, BOM files and design files, and the KINGFORD team will provide a complete quotation within 24h.