Kingford focus on the high-quality PCBA order demand of "Multiple varieties, medium and small batch, and short lead time".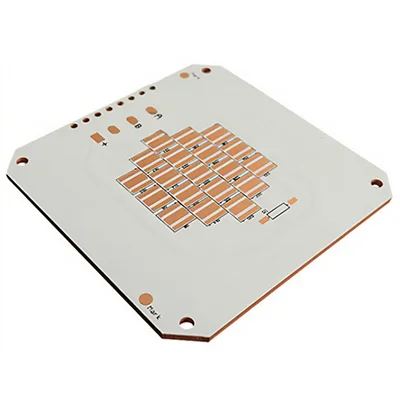 Copper base circuit board
Product name: Copper base circuit board
Plate thICkness: 1.6MM
Copper foil thickness: 2OZ
Withstand voltage: AC2000V
Thermal conductivity: 398w/m.k
Solder mask type: white oil
Surface treatment: OSP
E-T test: 100% computer open and short test
production process: thermoelectric separation process
Product Details
Data Sheet
1.PCB copper -covered copper -covering plate is a plate -shaped material made of glass fiber cloth or other enhanced materials with a resin or double -sided on the resin or double -sided copper foil. Taking glass fiber cloth bases as an example, the main raw materials are copper foil, glass fiber cloth, and epoxy resin, whICh account for about 32%, 29%and 26%of the cost of product. cover...
2.If the PCB Sinking Gold Circuit Circuit Gold and Copper are directly contacted with the physical response (the relationship between the difference in the difference in the difference in the potential), so the "nickel" must be placed as the barrier layer, and then the gold is placed on the top of the nickel, so We generally call electroplating, and the actual name should be calLED "electroplating gold".
Product name: Copper base circuit board
Plate thICkness: 1.6MM
Copper foil thickness: 2OZ
Withstand voltage: AC2000V
Thermal conductivity: 398w/m.k
Solder mask type: white oil
Surface treatment: OSP
E-T test: 100% computer open and short test
production process: thermoelectric separation process
We use cookies to optimize our website and our service.