Kingford focus on the high-quality PCBA order demand of "Multiple varieties, medium and small batch, and short lead time".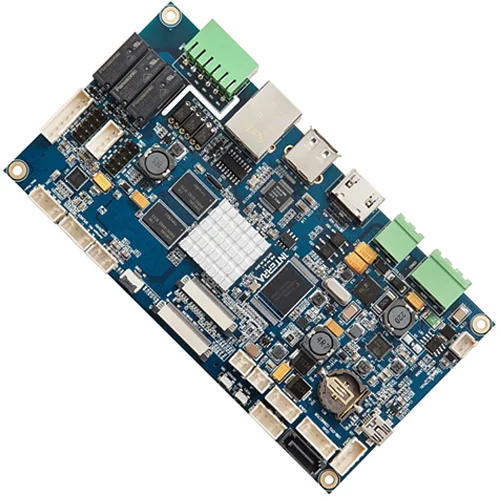 Equipment Development PCB Assembly
Name: Equipment Development PCB Assembly
Substrate: FR-4/High TG/Polyimild/PTFE/Rogers
Copper ThICkness: 1/3OZ- 6OZ
Plate thickness: 0.21-6.0mm
minute. Hole size: 0.20mm
minute. Line width: 4 million
minute. Line spacing: 0.075 mm
Surface treatment: spray tin/gold drill/OSP/lead-free spray tin
board size: minimum 10*15mm, maximum 508*889mm
Product Type: OEM&ODM
PCB standard: IPC-A-610 D/IPC-III standard
Certificate: ISO9001/ CE//TUV/ ROHS
Warranty: 1 year
Service: One-stop turnkey service
Electronic testing: 100%
Logistics: Air/Sea
Product Details
Data Sheet
A SMArt devICe is a device with computing and processing capabilities, with sensitive and accurate perception, thinking and judgment, and effective execution. Our common smart devices include smart phones, sweeping robots, automatic curtains, smart door locks, smart homes, smart wearable devices, video intercoms, etc.
Smart equipment is the product of the combination of traditional electrical equipment and computer technology, communication technology, data processing technology, sensor technology, and electronic technology. Its structure is complex and highly automated, and it plays a very important role in the system. Therefore, it has high requirements for the reliability of intelligent equipment. The reliability, technical level, process level and management level of electronIC components determine the reliability of electronic products. People's requirements for smart devices are getting higher and higher, and the demand is gradually increasing. In order to meet people's needs, companies have developed smart devices one after another.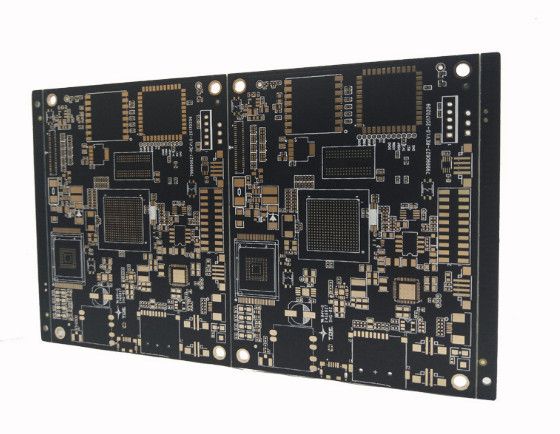 Kingford Technology believes that smart devices have the following three characteristics:
1. Situation awareness: can capture and analyze the relationship between multiple objects, and respond;
2. Intelligent collaboration: It can coordinate services between different devices, integrate available services, and form new service combinations;
3. Multi-channel interaction: Multiple channels can be used to perform actions, feedback sensory information and computer communication to generate human-computer interaction.
Smart device development is divided into two parts: smart hardware device development and smart software device development. The development of intelligent hardware devices originated earlier. Commonly seen are intelligent robots, which often appear in science fiction movies. In recent years, wearable devices such as smartphones and smart watches have become more popular among smart hardware devices, and have thus been extended to other smart hardware devices. Compared with smart hardware devices, smart software is a relatively difficult field. The foundation of software intelligence lies in cloud services and big data. Only enough data accumulation can ensure the accuracy of software. Common smart software devices include Xiaoai Classmates, Siri, etc.
The development of smart devices has huge MARKet value. With the development of artificial intelligence, more and more smart devices will appear in our lives. The development of smart devices can allow more and more objects to have their own intelligence, and can communicate conveniently and quickly, making people's lives easier.
Kingford supports Equipment Development PCB Assembly business, we are a professional PCBA one-stop assembly factory. We look forward to your consultation.
Name: Equipment Development PCB Assembly
Substrate: FR-4/High TG/Polyimild/PTFE/Rogers
Copper ThICkness: 1/3OZ- 6OZ
Plate thickness: 0.21-6.0mm
minute. Hole size: 0.20mm
minute. Line width: 4 million
minute. Line spacing: 0.075 mm
Surface treatment: spray tin/gold drill/OSP/lead-free spray tin
board size: minimum 10*15mm, maximum 508*889mm
Product Type: OEM&ODM
PCB standard: IPC-A-610 D/IPC-III standard
Certificate: ISO9001/ CE//TUV/ ROHS
Warranty: 1 year
Service: One-stop turnkey service
Electronic testing: 100%
Logistics: Air/Sea
We use cookies to optimize our website and our service.