Building 6, Longhui Industrial Park, Baoan District, Shenzhen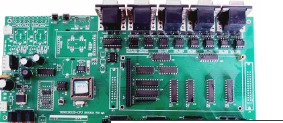 PCB needs for 5G infrastructure critical to Wus business in 2021
PCB needs for 5G infrastructure critical to Wus business in 2021
5G infrastructure critical to Wus business in 2021
China-based PCB maker Wus Printed Circuit Corp will see its revenue performance in 2021 largely dependent on whether China's demand for 5G infrastructure applications picks up, industry sources said.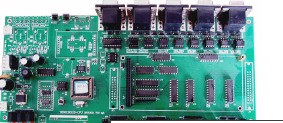 https://www.kingfordpcb.com/yuan.php
The company's revenue in 2020 rose 4.56 percent year on year to 7.46 billion yuan ($1.14 billion), while net profit rose 11.35 percent year on year to 1.343 billion yuan, thanks mainly to a sharp rebound in automotive PCB shipments in the fourth quarter. This year, the sources said.
However, both revenue and profit growth slowed sharply from the high double digits of previous years as shipments of 5G network applications fell sharply as its main customer Huawei faced tough US trade sanctions from the end of the third quarter, the sources continued.
Networking equipment and server applications continue to be major revenue contributors for Wus, compared to less than 20 percent for automotive PCBS. As server shipments remain strong, whether China's demand for 5G base stations will resume growth will be a decisive factor in its business performance this year in particular, the sources said.
The company is expected to increase shipments from Chinese equipment supplier ZTE and other smaller Chinese peers in the unit from the second quarter, but sales to Huawei are unlikely to regain momentum due to the absence of U.S. sanctions. It is expected to be canceled in the short term, the sources said.
Wus is also expected to continue to deliver significant growth in shipments of high-level PCBS to server and networking equipment suppliers in the United States and Europe through 2021. The company's sales revenue from such suppliers increased 36.38 percent year-on-year in 2020.
Wus has announced plans to invest 1.98 billion yuan to build HDI board production lines for high speed/frequency applications with higher gross margins, which is expected to improve the company's profitability.
Taiwan PCB maker Golden Circuit Electronics (GCE) saw its 2020 net profit reach a record NT $2.07 billion (US $72.6 million) as revenue rose 22.99 percent year-on-year to NT $23.39 billion, driven by strong high shipments. Layer PCB for server, notebook and network applications.
As much as 50 percent of GCE's 2020 revenue will come from server applications, while cloud networking equipment will account for 25 percent, laptops 20 percent and 5G base stations 5 percent, industry sources said. PCBS for servers and networking equipment are mainly produced at factories in Taiwan and Suzhou, China, while laptop boards are also made at factories in China, the sources added.
GCE is expected to provide greater growth momentum for server motherboard shipments this year as cloud services giants continue to build data centers and server replacement demand triggered by Intel's new Whitley server processors picks up in the second quarter and peaks in the third quarter.
GCE posts record profit in 2020 on strong premium PCB shipments _PCB sources continue to say the company is also poised to increase PCB shipments for 400G switches in 2021, given that demand for high-specification switches will be driven by the construction of more 5G stand-alone networks globally.
GCE has reduced its shipments of laptop apps to around 20%, but the segment will continue to provide a steady revenue contribution to the company through at least the first half of 2021 as notebook customers continue to actively seek capacity support.
In addition to its existing product line, GCE also sees load boards for IC testing as another growth driver in the future, as these boards have at least 30 layers, high specifications and added value, and are increasingly in short supply.
Just upload Gerber files, BOM files and design files, and the KINGFORD team will provide a complete quotation within 24h.