Kingford focus on the high-quality PCBA order demand of "Multiple varieties, medium and small batch, and short lead time".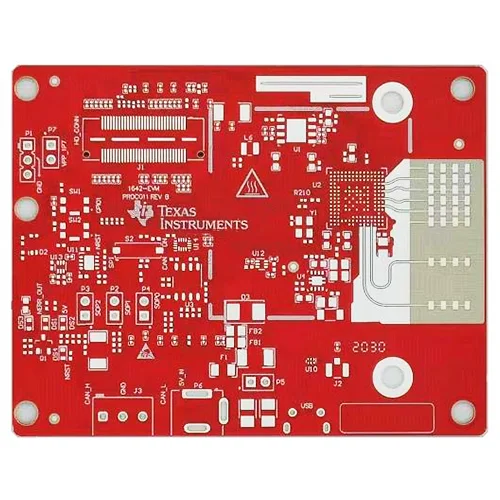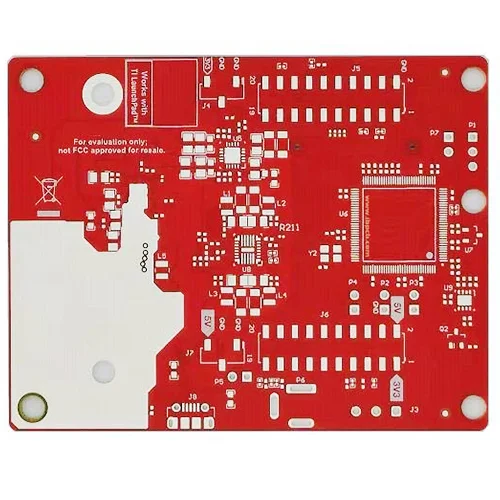 Millimeter wave radar PCB circuit board
Name: Millimeter wave radar PCB circuit board
Plate: Rogers RO3003+370HR
DielectrIC constant: high frequency material dielectric constant 3.0
Medium thickness: 5mil (0.127mm)
Number of layers: 6 L
Plate thickness: 1.2mm
Copper Thickness: 1oz for inner and outer layers
Via: Resin plug hole
Surface technology: chEMIcal immersion silver
Thermal conductivity: 0.69w/m.k
Loss: 0.001
Line width: 0.1mm
Line distance: 0.1mm
Blind hole structure: L1-L2, L3-L6
Uses: automotive radar, automotive sensor module
Product Details
Data Sheet
Millimeter-wave radar mainly uses 24G radar PCB and 77G radar PCB, and millimeter-wave radar PCB is mainly used for automotive AI intelligent unmanned driving.
Millimeter wave radar PCB has broad applICation prOSPects. At present, IPCB adopts Rogers RO3003G2+ITEQ IT180 to mass-produce 77GHz millimeter-wave radar PCB.
A common feature for different radar PCB designs for mmWave radar sensors is the need for ultra-low loss radar PCB materials to reduce circuit losses and increase antenna radiation. Radar PCB material is a critical component in radar sensor design. Choosing the right radar PCB material can ensure the stability and consistency of the millimeter-wave radar sensor.
Millimeter-wave radar is the core technology for ADAS to improve safety and convenience. Target applications of millimeter wave radar:
Reverse Automatic Emergency Braking (R-AEB)
Front/Rear Cross Traffic Assist (FCTA/RCTA)
Parking Assist (PA)
Blind Spot Detection (BSD)
CasCADe Imaging Radar (IMR)
Automatic Emergency Braking (AEB)
Adaptive Cruise Control (ACC)
Lane Change Assist (LCA)
Radar 360° perception
Name: Millimeter wave radar PCB circuit board
Plate: Rogers RO3003+370HR
DielectrIC constant: high frequency material dielectric constant 3.0
Medium thickness: 5mil (0.127mm)
Number of layers: 6 L
Plate thickness: 1.2mm
Copper Thickness: 1oz for inner and outer layers
Via: Resin plug hole
Surface technology: chEMIcal immersion silver
Thermal conductivity: 0.69w/m.k
Loss: 0.001
Line width: 0.1mm
Line distance: 0.1mm
Blind hole structure: L1-L2, L3-L6
Uses: automotive radar, automotive sensor module
We use cookies to optimize our website and our service.