Kingford focus on the high-quality PCBA order demand of "Multiple varieties, medium and small batch, and short lead time".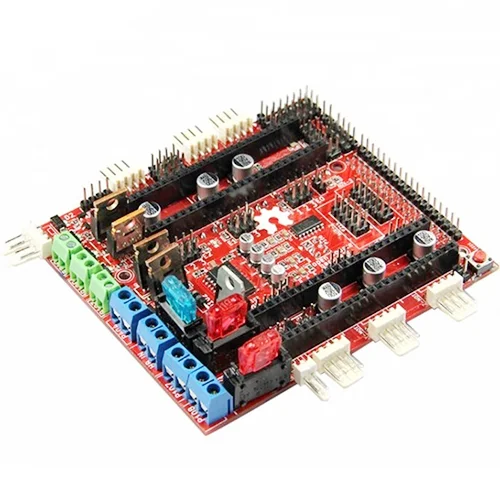 CNC Stepper Controller PCBA board
Name: CNC Stepper Controller PCBA board
Substrate: FR-4/High TG/Polyimild/PTFE/Rogers
Copper ThICkness: 1/3OZ- 6OZ
Plate thickness: 0.21-6.0mm
minute. Hole size: 0.20mm
minute. Line width: 4 million
minute. Line spacing: 0.075 mm
Surface treatment: spray tin/gold drill/OSP/lead-free spray tin
board size: minimum 10*15mm, maximum 508*889mm
Product Type: OEM&ODM
PCB standard: IPC-A-610 D/IPC-III standard
Certificate: ISO9001/ CE//TUV/ ROHS
Warranty: 1 year
Service: One-stop turnkey service
Electronic testing: 100%
Logistics: Air/Sea
Product Details
Data Sheet
CNC (NumerICal Control Machine Tool) controller refers to the program control system of computer numerical control machine tool (computer numerical control). It can logically process the programs with control codes or other symbolic instructions, and decode them through the computer, so that the machine tool can perform the specified actions, and the blanks are processed into sEMI-finished parts by tool cutting, which greatly improves the mold processing. productivity
1. Axis control function: This function refers to the number of axes that the CNC can control and control at the same time. For the axes of CNC machine tool movement, there are moving axes and rotary axes, and there are basic axes and additional axes. General CNC lathes only need 2 SIMultaneous control axes. CNC milling machines, CNC boring machines and machining centers require 3 or more control axes. The number of axes to be controlLED at the same time can be 2 or 3 axes according to the application. CNC machine tools that process curved surfaces in space require more than 3 simultaneous control axes. The more axes to be controlled, especially the more axes to be controlled at the same time, the more complex the CNC controller will be, and the more difficult it will be to program multi-axis linkage parts. 
2. Preparation function: The preparation function is also called the G function. It is used to instruct the machine tool movement mode functions, including basic movement, plane selection, coordinate setting, tool compensation, canned cycle, metric-inch conversion and other commands. Express it with G and the two digits after it.
3. Interpolation function: CNC realizes the trajectory of tool movement through software interpolation. Due to the strong real-time nature of continuous contour control, the calculation speed of software interpolation is difficult to meet the requirements of CNC machine tools for feed speed and resolution, and requires CNC to continuously expand other functions to reduce the CPU time occupied by interpolation calculation. . Therefore, the interpolation function of CNC is actually divided into coarse interpolation and fine interpolation. The software interpolates a SMAll line segment data at a time, which is called coarse interpolation. The private server interface divides the small line segment into a single pulse according to the result of the coarse interpolation. The output is called fine imputation.
Kingford provides CNC Stepper Controller PCBA board services. This is a PCBA one-stop assembly factory with senior industry experience. Welcome to know us.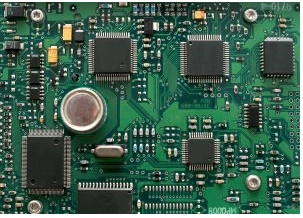 Name: CNC Stepper Controller PCBA board
Substrate: FR-4/High TG/Polyimild/PTFE/Rogers
Copper ThICkness: 1/3OZ- 6OZ
Plate thickness: 0.21-6.0mm
minute. Hole size: 0.20mm
minute. Line width: 4 million
minute. Line spacing: 0.075 mm
Surface treatment: spray tin/gold drill/OSP/lead-free spray tin
board size: minimum 10*15mm, maximum 508*889mm
Product Type: OEM&ODM
PCB standard: IPC-A-610 D/IPC-III standard
Certificate: ISO9001/ CE//TUV/ ROHS
Warranty: 1 year
Service: One-stop turnkey service
Electronic testing: 100%
Logistics: Air/Sea
We use cookies to optimize our website and our service.