Kingford focus on the high-quality PCBA order demand of "Multiple varieties, medium and small batch, and short lead time".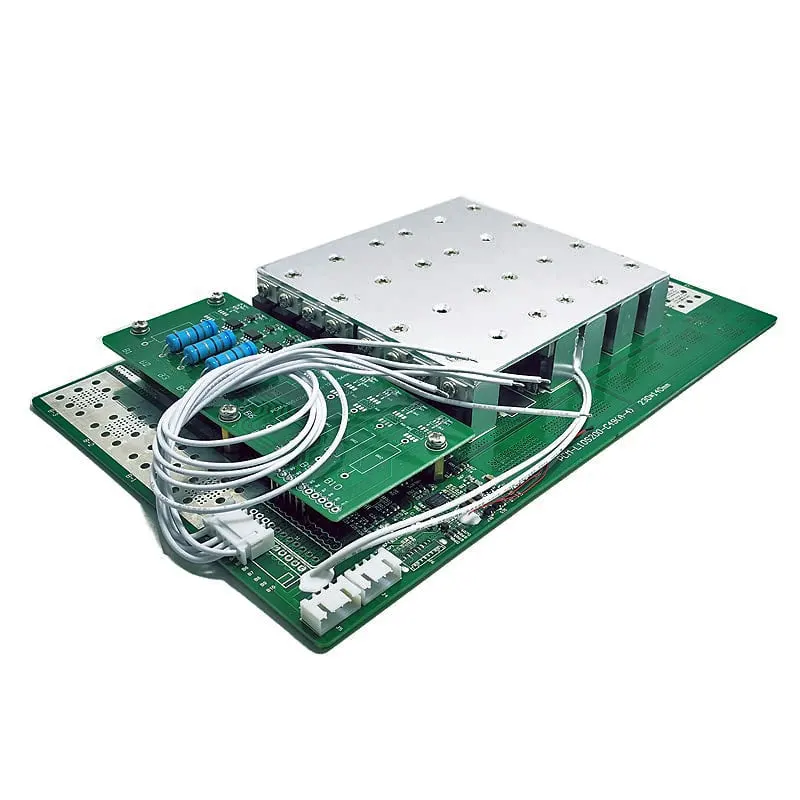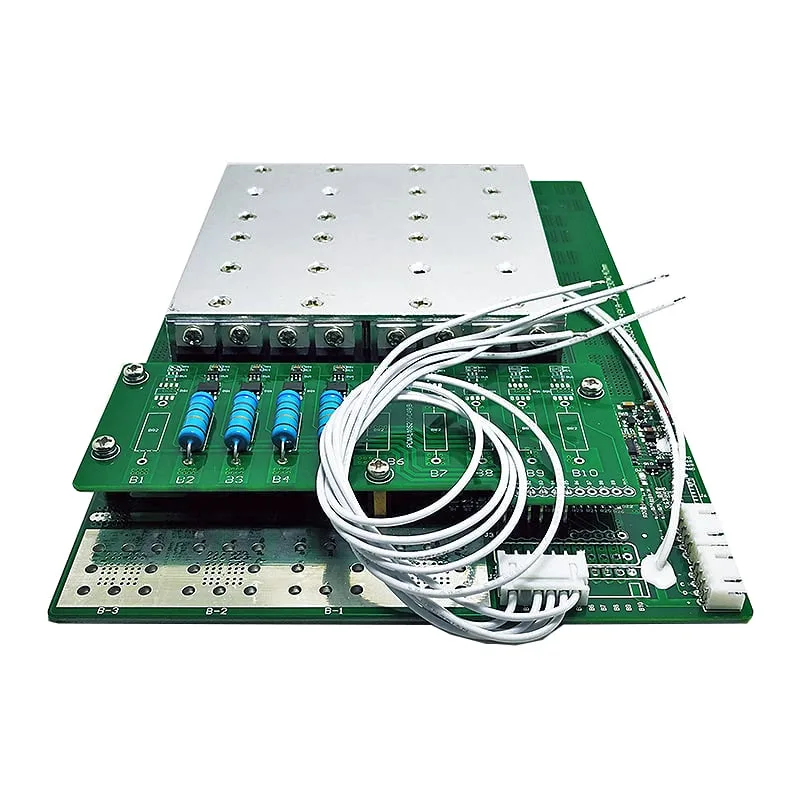 Energy Storage Protection Circuit Module PCB Assembly
Name:Energy Storage Protection Circuit Module PCB assembly
Specified Types:3-10s Li-ion/Li-Polymer/LiFePO4 Battery
L-Ion/Li-Polymer Charging Voltage:12.6V-42V
LiFePO4 Charging Voltage:10.8V-36V
Max. Continuous Charging Current:150A
Maximal Continuous Discharging Current:150A
Discharge Overcurrent Protection:400±50A(Adjustable)
Colour of PCM:Green
Balance:Yes
Transport Package:AntistatIC Bag /White Box and Standard Export Cart
Specification:L230*W140*T35mm
Origin:China Guangdong
Production Capacity:500000/Month
Product Details
Data Sheet
Product Description
Product name:Protection Circuit Module
Model No:PCM-L10S200-C49
For 3~10S Lithium-ion/Lithium Polymer/LiFePO4 Battery Packs
Product Feature:
1. Suitable for 3-10 section Lithium-ion/Lithium Polymer/LiFePO4 Battery Packs;
2. Connect with special upper computer software, wh
IC
h can display the total voltage, capacity, current, temperature, cycle times and other parameters;
3, cooperate with communication adapter module supports SMBus,I2C, RS232 and RS485 communication protocol;
4. Connect to the special APP via bluetooth;
5. The measurement IC adopts TI BQ series, which can read the parameters such as voltage, capacity, current, temperature, cycle number, etc.
6, with over charge, over discharge, short circuit, over current, temperature protection;
7. The maximum continuous working current is 150A, with the same interface for charging and discharging;
8. Through the model PCM-
LCD
001-415 display screen, the required information can be read;
Items
Specifications
Lithium-ion/Lithium Polymer
LiFePO4
Charge
Charging voltage(CC/CV)-10S
CC/CV:42V
CC/CV:36V
Maximal continuous charging current
150A
Discharge
Maximal continuous discharging current
150A
Low current consumption
Current consumption on operation
<600μA
Current consumption at power down
≤350μA
Cell-balance
Cell-balance detection voltage
4.20 ± 0.03 V
3.60 ± 0.03 V
Cell-balance release voltage
4.20 ± 0.03 V
3.60 ± 0.03 V
Cell-balance current
68 ±3mA
58 ±3mA
Over-charge
Overcharge detection voltage
4.25±0.025V
3.900 ± 0.025V
Overcharge release voltage
4.15±0.05V
3.800 ± 0.050V
Overcharge delay time
0.5~2S
Over-discharge
Overdischarge detection voltage
2.50±0.062V
2.00±0.080V
Overdischarge release voltage
3.0±0.075V
2.30±0.100V
Overdischarge delay time
10~400mS
Discharge overcurrent
Discharge overcurrent detection voltage
0.2±0.015V
0.10±0.015V
Discharge overcurrent delay time
5~60ms
Discharge overcurrent protection
700±50A(adjustable)
Release condition
Cut-off-load
Short-circuiting protection
Load short-circuiting detection voltage
/
/
Detection condition
Exterior short circuit
Load short-circuiting detection delay time
200~800μs
Release condition
Cut-off-load
Internal resistance
Static Drain-Source On-Resistance
<40mΩ(B- to P-)
Temperature
Wide range of operation temperature
40 ~ + 85ºC
Storage Temperature Range
-40 ~ +125ºC
Dimension
L230*W140*T35mm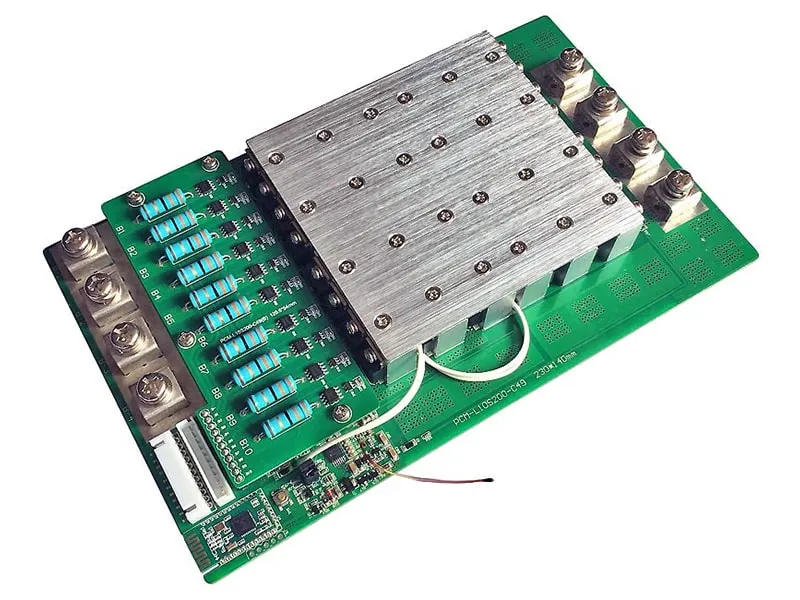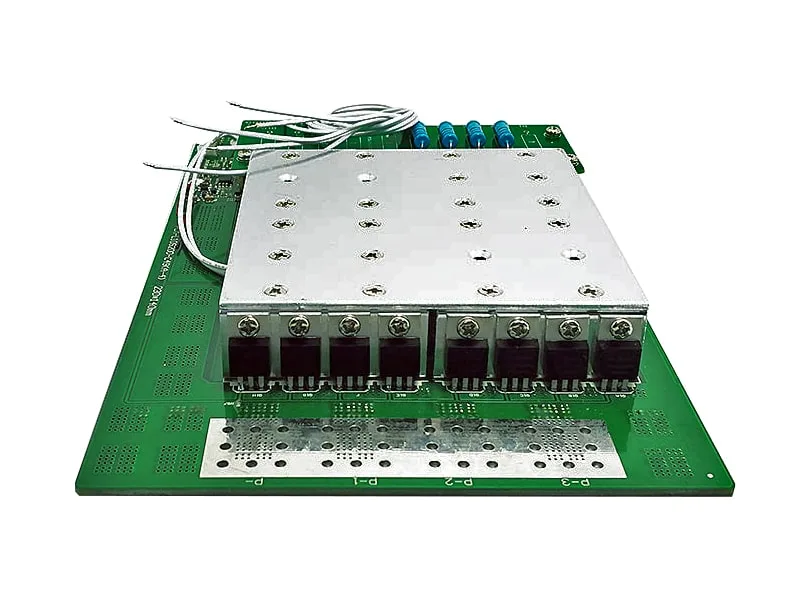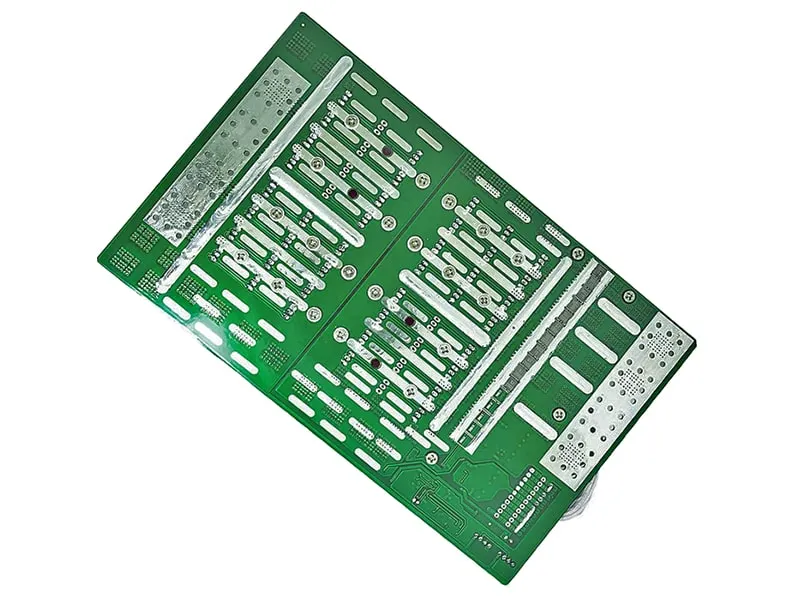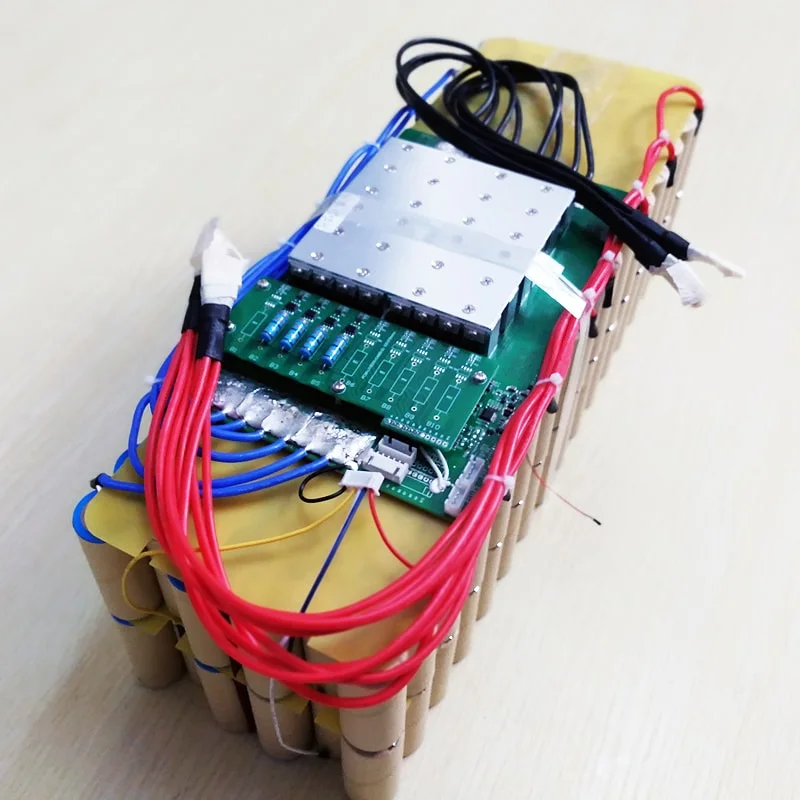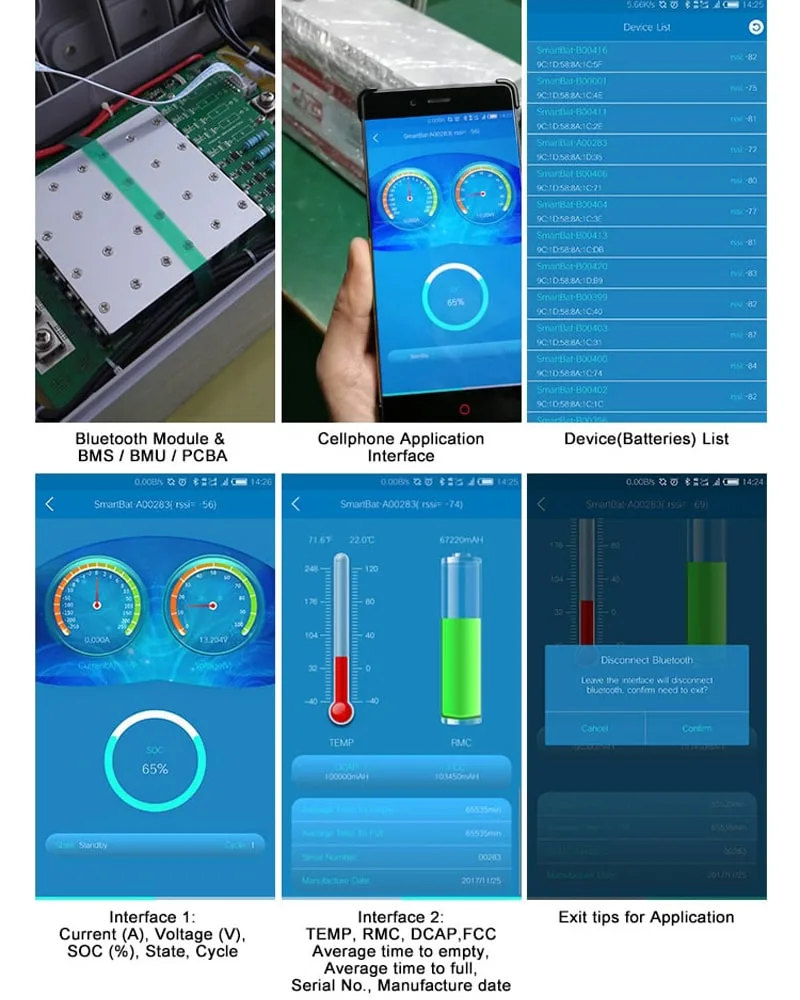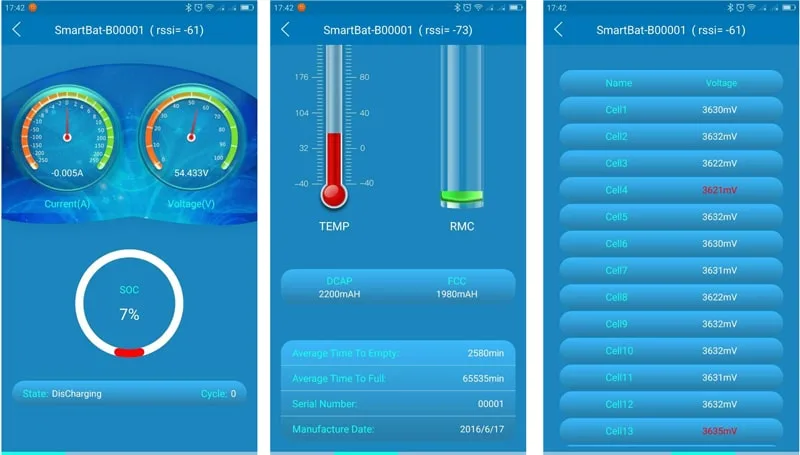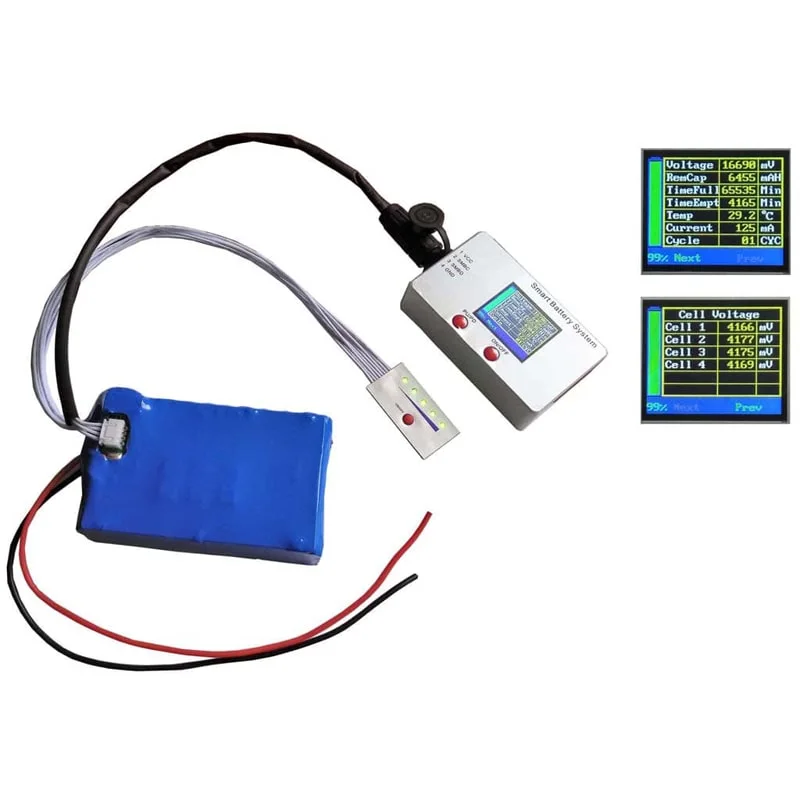 Kingford is China PCB assembly manufacturer, Protection Circuit Module, Energy Storage Module(ESM) PCB assembly, Battery Energy Storage Systems PCBA Assembly services.
Name:Energy Storage Protection Circuit Module PCB assembly
Specified Types:3-10s Li-ion/Li-Polymer/LiFePO4 Battery
L-Ion/Li-Polymer Charging Voltage:12.6V-42V
LiFePO4 Charging Voltage:10.8V-36V
Max. Continuous Charging Current:150A
Maximal Continuous Discharging Current:150A
Discharge Overcurrent Protection:400±50A(Adjustable)
Colour of PCM:Green
Balance:Yes
Transport Package:AntistatIC Bag /White Box and Standard Export Cart
Specification:L230*W140*T35mm
Origin:China Guangdong
Production Capacity:500000/Month
We use cookies to optimize our website and our service.