Building 6, Longhui Industrial Park, Baoan District, Shenzhen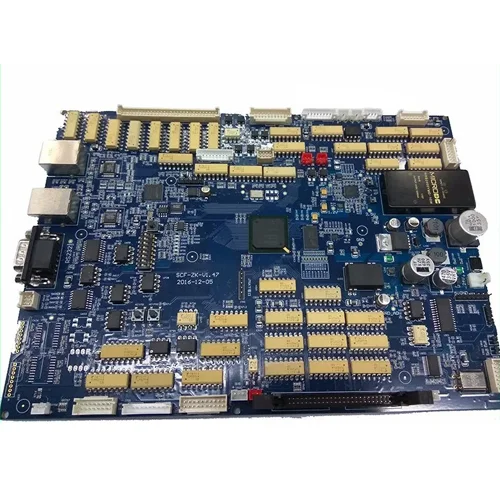 Automotive Electronics Turnkey PCB Assembly
PCB Assembly Name:Automotive Electronics Turnkey PCB Assembly
Surface Finishing:HASL, Enig, OSP, Immersion Au, AG, Sn
PCBA-Testing:X-ray, Aoi
Flame Retardant Properties:V0
Processing Technology:Electrolytic Foil
Insulation Materials:Organic Resin
Material:Complex
Applicaton:Industrial PCB PCBA
Transport Package:Packed in Carton
Specification:Copper
Layer:1-18 Layer
Copper Thickness:0.5oz-6oz
Board Thickness:0.2mm-4mm
Min.Hole Size:0.1mm (4 Mil)
Min.Line Spacing:0.1mm (4 Mil)
PCBA QC:X-ray, Aoi Test, Function Test(100% Test)
Specialised:Consumer, LED, Medical, Industrial, Control Board
Delivery:PCB, 7-10 Days;PCBA, 2-3weeks
Service:PCBA/PCB Assembly/PCB Circuit Board
Other Service:PCB/PCB Layout and Design, Engineering Support
Product Details
Data Sheet
OEM manufacturer electronic PCBA circuit board for refrigerator Shenzhen factory
Our SMT PCB PCBA manufacture:
1. No MOQ for Printed circuit board and SMT DIP pcb assembling.
2. One-stop solution for various SMT DIP PCB assembly.
3. Professional PCB Board engineer for one-to-one service.
3. 100% PCBA AOI tested guarantee before shipping
4. RoHS, UL, ISO, SGS certificate approved
5. Factory production Capability of 30000 sqm/month
6. Turnkey EMS (electronics manfacturing service) including pcb manufacturing, compoments sourcing, pcb assembly, pcba conformal coating, box build, PCBA function testing.
7. Excellent Customer Service to Meet Your Special Needs
8. Shipment on time.


PCBs We Can Make:
1) We do PCB from double side up to 30-layer Multilayer PCB, HDI jobs.
2) If you have repeat orders from other suppliers, and you want to transfer to Intech, we can accept FREE OF TOOLING.
3) Except excellent quality and professional service, we also pay every detail for our customers, for example package to use Desiccant packs & moisture indicator in vacuum-sealed pack to protect PCB.
4) Material: We have FR4 TG135/TG158/TG180 normal material in stock, also have FR1/ FR2/ FR3/ CEM1/ CEM3/ ROGERS/ ARLON/ ISOLA.
5) Rigid / flex/ flex-rigid PCBs with UL approved.
6) Flexible,quickly feedback for customers always.
7) Quickly offer will be less then 4 hours, Some top urgent inquiry we can offer within 1hour.

Testing Procedures For PCB PCBA assembling:
We perform multiple quality assuring procedures before shipping out any PCB board. These include:
Visual Inspection

Flying probe, fixture tool


Impedance control


Solder-ability detection


Digital metallographic microscope


AOI (Automated Optical Inspection)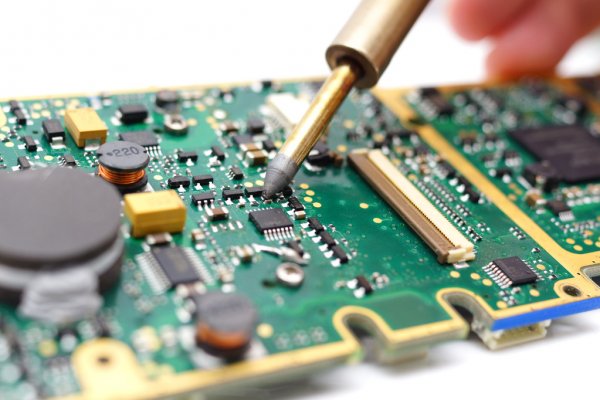 We are a professional PCBA one-stop assembly factory, Kingford supports Automotive Electronics Turnkey PCB Assembly business, welcome to place an order
PCB Assembly Name:Automotive Electronics Turnkey PCB Assembly
Surface Finishing:HASL, Enig, OSP, Immersion Au, AG, Sn
PCBA-Testing:X-ray, Aoi
Flame Retardant Properties:V0
Processing Technology:Electrolytic Foil
Insulation Materials:Organic Resin
Material:Complex
Applicaton:Industrial PCB PCBA
Transport Package:Packed in Carton
Specification:Copper
Layer:1-18 Layer
Copper Thickness:0.5oz-6oz
Board Thickness:0.2mm-4mm
Min.Hole Size:0.1mm (4 Mil)
Min.Line Spacing:0.1mm (4 Mil)
PCBA QC:X-ray, Aoi Test, Function Test(100% Test)
Specialised:Consumer, LED, Medical, Industrial, Control Board
Delivery:PCB, 7-10 Days;PCBA, 2-3weeks
Service:PCBA/PCB Assembly/PCB Circuit Board
Other Service:PCB/PCB Layout and Design, Engineering Support
Just upload Gerber files, BOM files and design files, and the KINGFORD team will provide a complete quotation within 24h.