Long Hui No.6, The 3th Industrial Park of Fuqiao, Fuhai Street,Bao'an,Shenzhen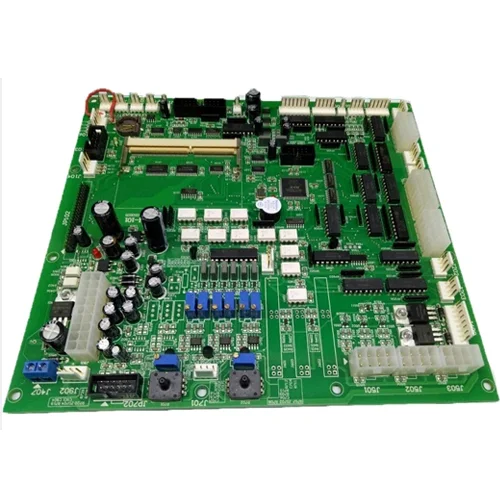 Automotive central control screen display PCB assembly
PCB Assembly Name:Automotive central control screen display PCB assembly
Surface Finishing:HASL, Enig, OSP, Immersion Au, AG, Sn
PCBA-Testing:X-ray, Aoi
Flame Retardant Properties:V0
Processing Technology:Electrolytic Foil
Insulation Materials:Organic Resin
Material:Complex
Applicaton:Industrial PCB PCBA
Transport Package:Packed in Carton
Specification:Copper
Layer:1-18 Layer
Copper Thickness:0.5oz-6oz
Board Thickness:0.2mm-4mm
Min.Hole Size:0.1mm (4 Mil)
Min.Line Spacing:0.1mm (4 Mil)
PCBA QC:X-ray, Aoi Test, Function Test(100% Test)
Specialised:Consumer, LED, Medical, Industrial, Control Board
Delivery:PCB, 7-10 Days;PCBA, 2-3weeks
Service:PCBA/PCB Assembly/PCB Circuit Board
Other Service:PCB/PCB Layout and Design, Engineering Support
Product Details
Data Sheet
Product Description
| | |
| --- | --- |
| Product Name | PCB & PCBA |
| Type | Rigid |
| Material | FR4, CEM1, CEM3, High Frequency Board, |
| Layer | 1,2,4,6...20Layer |
| Shape | Retangular, Round, Slots, Cutouts, Complex, Irregular |
| Cutting | Shear, V-score, Tab-routed |
| Board Thickness | 0.2-4mm, regular 1.6mm |
| Copper Thickness | 0.5-4oz, regular 1oz |
| Solder Mask | Green, Red, Blue, Yellow, etc. |
| Silk Screen | White, Black, etc. |
| Silk Screen Min Line Width | 0.006" or 0.15mm |
| Min Trace/Gap | 0.1mm or 4mils |
| Min Drill Hole Diameter | 0.01",0.25mm or 10mils |
| Surface Finish | HASL, ENIG, OSP, etc. |
What we need:
* Gerber files of the bare PCB
* Bill of materials to include: Manufacturer's part number, type of part, type of packaging,
component locations listed by reference designators and quantity
* Dimensional specifications for non-standard components
* Assembly drawing, including any change notices
* Final test procedures (if available)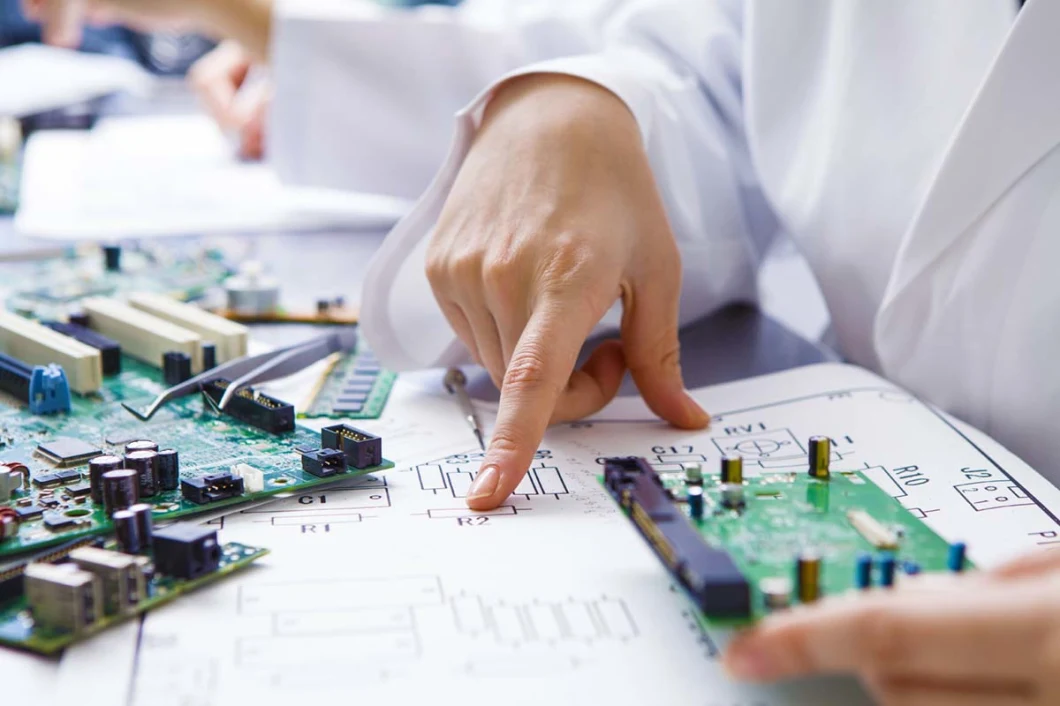 F.A.Q

Q:What files do you use in bare pcb fabrication?
A:Gerber RS-274X,274D,Eagle and AutoCAD's DXF,DWG
Q:What format of Bom List you prefer?
A:We prefer in MS-Excel with Components Part No.,Manufacturer,Quantity,Value info, other format are also accepted.
Q:How can i know the processing about my PCBA order?
A:Each Customer will have a sale to contact with you. Eastwin working hours:AM 9:00-PM 6:00(Beijing Time) from Monday to Friday. we will reply your email in 2hours during our working time. And you also could contact with our sales by cellphone if urgent.
Q:How long will we get the quotation after providing pcb gerber file,completed bom list,part datasheet and PNP file?
A: The quotation will be sent in less than 2 work days, for some special components, you also could recommend supplier to us.
Q:If all PCBAs will be tested before delivery if we provide the function testing method?
A:Yes, we ensure that each piece of PCBA will be tested before shipment, we ensure the goods we sent with good quality.
PCB Assembly Name:Automotive central control screen display PCB assembly
Surface Finishing:HASL, Enig, OSP, Immersion Au, AG, Sn
PCBA-Testing:X-ray, Aoi
Flame Retardant Properties:V0
Processing Technology:Electrolytic Foil
Insulation Materials:Organic Resin
Material:Complex
Applicaton:Industrial PCB PCBA
Transport Package:Packed in Carton
Specification:Copper
Layer:1-18 Layer
Copper Thickness:0.5oz-6oz
Board Thickness:0.2mm-4mm
Min.Hole Size:0.1mm (4 Mil)
Min.Line Spacing:0.1mm (4 Mil)
PCBA QC:X-ray, Aoi Test, Function Test(100% Test)
Specialised:Consumer, LED, Medical, Industrial, Control Board
Delivery:PCB, 7-10 Days;PCBA, 2-3weeks
Service:PCBA/PCB Assembly/PCB Circuit Board
Other Service:PCB/PCB Layout and Design, Engineering Support
Just upload Gerber files, BOM files and design files, and the KINGFORD team will provide a complete quotation within 24h.