Kingford focus on the high-quality PCBA order demand of "Multiple varieties, medium and small batch, and short lead time".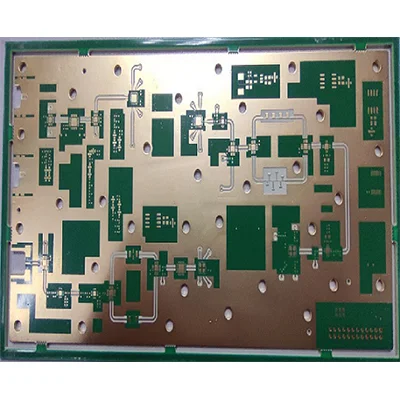 16 layers thick copper plate
Name: 16-layer thICk copper plate
Application field: railway field
Material: Shengyi TG170-S1000-2m
Layers: 16 layers
Plate thickness: 2.5mm±0.1mm
Minimum aperture: 0.2mm
Minimum line width/line spacing: 0.05mm
Copper thickness: 8OZ
Solder mask: green oil white characters
Surface Technology: Immersion Gold 6U
Product Features: 8OZ copper + gold thickness 6U
Product Details
Data Sheet
Advantages of thICk copper plate: Thick copper plate is widely used in various household appliances, high-tech products, military, medical and other electronic equipment. The application of thick copper PCB makes the circuit board, the core component of electronic equipment products, have a longer service life. At the same time, it also greatly helps to SIMplify the volume of electronic equipment.
Name: 16-layer thICk copper plate
Application field: railway field
Material: Shengyi TG170-S1000-2m
Layers: 16 layers
Plate thickness: 2.5mm±0.1mm
Minimum aperture: 0.2mm
Minimum line width/line spacing: 0.05mm
Copper thickness: 8OZ
Solder mask: green oil white characters
Surface Technology: Immersion Gold 6U
Product Features: 8OZ copper + gold thickness 6U
We use cookies to optimize our website and our service.