Kingford focus on the high-quality PCBA order demand of "Multiple varieties, medium and small batch, and short lead time".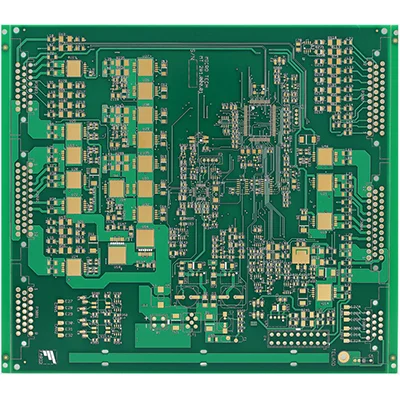 Multilayer thick copper PCB
Name: Multilayer thick copper PCB
Layers: 4
ThICkness: 3.0mm
Material: FR4 S1000-2
Size: 175*104mm
Surface Treatment: Immersion Gold
Line width/spacing: 12/12mil
Minimum aperture: 0.5mm
Solder mask color: photosensitive green
Finished copper thickness: inner layer 6 OZ, outer layer 6 OZ
Product Details
Data Sheet
1. ThICk copper circuit boards can carry large currents
In the case of a certain line width, increasing the copper thickness is equivalent to increasing the cross-sectional area of the circuit, so that it can carry a larger current.
2. Thick copper circuit board reduces thermal strain
Copper foil has a SMAll conductivity, and the temperature rise is small when passing a large current, so the heat generation can be reduced, thereby reducing thermal strain.
3. Thick copper circuit board has good heat dissipation
Copper foil has high thermal conductivity (thermal conductivity 401W/mK), which can play an important role in improving heat dissipation performance.
Name: Multilayer thick copper PCB
Layers: 4
ThICkness: 3.0mm
Material: FR4 S1000-2
Size: 175*104mm
Surface Treatment: Immersion Gold
Line width/spacing: 12/12mil
Minimum aperture: 0.5mm
Solder mask color: photosensitive green
Finished copper thickness: inner layer 6 OZ, outer layer 6 OZ
We use cookies to optimize our website and our service.