Building 6, Longhui Industrial Park, Baoan District, Shenzhen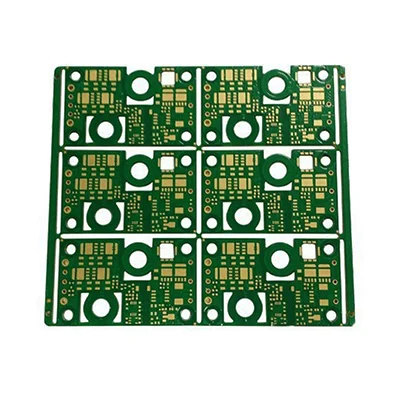 Thick copper power board
Name: Thick copper power board
Material: Shengyi
Layers: 14 layers
Minimum aperture: 0.4mm
Plate thickness 3.0±0.2mm
Minimum copper thickness: 60μm
Surface Treatment: Immersion Gold
Copper thickness of inner and outer layers: 160μm
Process features: high multi-layer, thick copper, metal edging, inductance control
Product Details
Data Sheet
Copper realizes the function of conducting electricity on the circuit board. Thick copper plate has the characteristics of carrying large current, reducing thermal strain, and good heat dissipation.
1. Thick copper circuit boards can carry large currents
In the case of a certain line width, increasing the copper thickness is equivalent to increasing the cross-sectional area of the circuit, so that it can carry a larger current.
2. Thick copper circuit board reduces thermal strain
Copper foil has a small conductivity, and the temperature rise is small when passing a large current, so the heat generation can be reduced, thereby reducing thermal strain.
3. Thick copper circuit board has good heat dissipation
Copper foil has high thermal conductivity (thermal conductivity 401W/mK), which can play an important role in improving heat dissipation performance.
Name: Thick copper power board
Material: Shengyi
Layers: 14 layers
Minimum aperture: 0.4mm
Plate thickness 3.0±0.2mm
Minimum copper thickness: 60μm
Surface Treatment: Immersion Gold
Copper thickness of inner and outer layers: 160μm
Process features: high multi-layer, thick copper, metal edging, inductance control
Just upload Gerber files, BOM files and design files, and the KINGFORD team will provide a complete quotation within 24h.