Kingford focus on the high-quality PCBA order demand of "Multiple varieties, medium and small batch, and short lead time".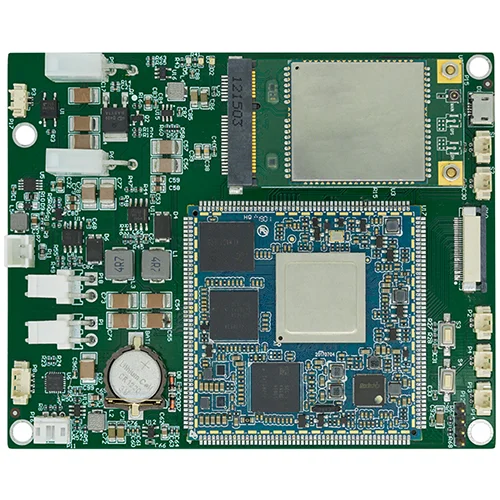 PCB Design of Chemical Air Detector
Name: PCB Design of Chemical Air Detector
Power supply: 7.4V3000mAh low temperature polymer lithium battery
Storage: RAM: 4G ROM: 64G
DevICe interface: TYPE-C (charging)
Wireless communication: whole network 2G\3G\4G + dual-band WIFI
CAMera: 5 million autofocus camera
Screen: 5.7 inches 2160*1080 pixels
GPS: GPS+Beidou
On the communication protocol: TCP/IP
Printer: Embedded 58mm thermal printer
Card reading: embedded ID card information identification module
Product Details
Data Sheet
The air detector is independently developed and produced. It is based on the principle of constant potential electrolytIC sensor to detect polluted gas and the principle of light scattering to detect dust. It is the latest technology product developed and developed in combination with international mature electronic technology and network communication technology. The equipment meets the requirements of various technical indicators for the automatic monitoring system of urban ambient air. It has a high degree of localization, has strong practicability and an ideal performance-price ratio, and can replace SIMilar imported products. Ideal instrument.
The instrument can monitor both gas and reSPIrable particle concentrations on the same display. One instrument can monitor four parameters at the same time. The working mode of the instrument is automatic sampling and automatic analysis. The measured concentration is directly displayed on the display screen, and the daily average and monthly average are automatically calculated. It can store monitoring data for 30 days (including the daily average value). , monthly average). The instrument has USB, RS485 data dump interface, which can dump the stored data to the computer. The instrument is designed to be powered by a rechargeable lithium battery, or can be powered by AC220V. When using AC220V power supply, it also charges the built-in lithium battery. When there is no AC220V power supply, the instrument will automatically start the lithium battery to supply power, so that it can be used as a portable instrument. Also available as an online instrument. The instrument is SMAll in size and equipped with a portable trolley case, which is convenient for mobile monitoring. The upper computer software system predicts and forecasts the environmental pollution status and development trend in the jurisdiction according to the historical record data and analysis results, and provides a scientific basis for effectively controlling the environmental conditions in the jurisdiction.
Name: PCB Design of Chemical Air Detector
Power supply: 7.4V3000mAh low temperature polymer lithium battery
Storage: RAM: 4G ROM: 64G
DevICe interface: TYPE-C (charging)
Wireless communication: whole network 2G\3G\4G + dual-band WIFI
CAMera: 5 million autofocus camera
Screen: 5.7 inches 2160*1080 pixels
GPS: GPS+Beidou
On the communication protocol: TCP/IP
Printer: Embedded 58mm thermal printer
Card reading: embedded ID card information identification module
We use cookies to optimize our website and our service.