Kingford focus on the high-quality PCBA order demand of "Multiple varieties, medium and small batch, and short lead time".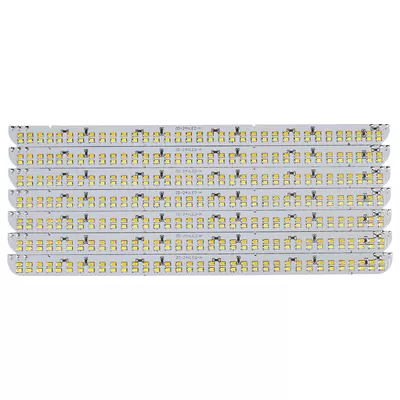 Single Sided Aluminum Prototype PCB Assembly
Name: Single Sided Aluminum Prototype PCB Assembly
Layers: 1-20
Plate thICkness: 0.20mm-4.0mm
Copper Thickness: 17.5um-175um (0.5oz-5oz)
Solder mask color: red, black, blue, green, yellow
Stencil cleaning frequency: 1 time/5 to 10 sheets
Surface treatment: spray tin, lead-free spray tin, OSP, gold plating, immersion gold
Minimum trace width: 0.15mm
minute. Line spacing: 3 mil (0.075 mm)
Minimum space width: 0.15mm
Substrate: FR4/Aluminum
Minimum drilling diameter: 0.2mm
Product Details
Data Sheet
Overview of aluminum substrate
Among all metal core PCBs, aluminum core PCBs are the most common type. The base material consists of an aluminium core and standard FR4. It features thermal cladding to effICiently dissipate heat while cooling components and improving the overall performance of the product. Currently, Aluminum Backed PCBs are considered the solution for high power and tight tolerance applications.
Advantages of aluminum substrates
1. Environmental protection: Aluminum is non-toxic and recyclable. Manufacturing with aluminum also benefits energy savings because it is easy to assemble. For printed circuit board suppliers, using this metal helps maintain the health of our planet.
2. Heat dissipation: High temperatures can cause serious damage to electronics, so it is wise to use materials that help dissipate heat. Aluminum can actually transfer heat away from vital components, minimizing the detrimental effect it can have on the circuit board.
3. Higher Durability: Aluminum provides the product with strength and durability that a ceramic or fiberglass base cannot. Aluminium is a strong substrate that reduces accidental breakage during manufacturing, handling and everyday use.
4. Lightweight: Aluminum is a surprisingly lightweight metal with incredible durability. Aluminum adds strength and resilience without adding any extra weight.
Kingford provides Single Sided Aluminum Prototype PCB Assembly services. This is a PCBA one-stop assembly factory with senior industry experience. Welcome to inquiry
Application of aluminum substrate
1. Audio equipment: input, output amplifiers, balanced amplifiers, audio amplifiers, preamplifiers, power amplifiers.
2. Power supply: switching regulator, DC/AC converter, SW regulator, etc.
3. Communication electronic equipment: high-frequency amplifiers, filter appliances, transmitting circuits
4. Office automation equipment: motor drive, etc.
5. Automobile: electronic regulator, igniter, power controller, etc.
6. Computer: CPU board, floppy disk drive, power supply equipment, etc.
7. Power module: inverter, solid state relay, rectifier bridge.
8. Lamps and lighting: As an advocate of energy-saving lamps, various colorful energy-saving LED lamps are very popular in the MARKet, and Aluminum PCBs for LED lamps have also begun to be applied on a large scale.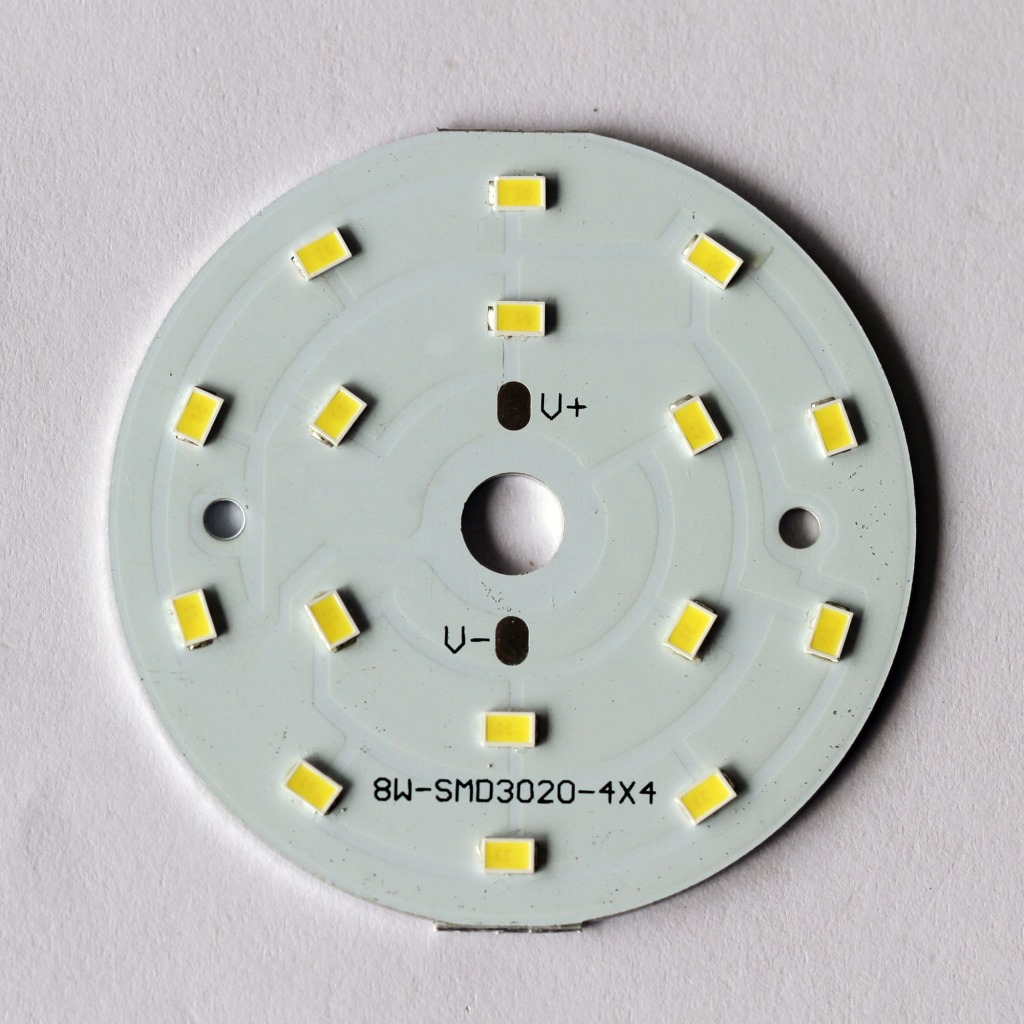 Name: Single Sided Aluminum Prototype PCB Assembly
Layers: 1-20
Plate thICkness: 0.20mm-4.0mm
Copper Thickness: 17.5um-175um (0.5oz-5oz)
Solder mask color: red, black, blue, green, yellow
Stencil cleaning frequency: 1 time/5 to 10 sheets
Surface treatment: spray tin, lead-free spray tin, OSP, gold plating, immersion gold
Minimum trace width: 0.15mm
minute. Line spacing: 3 mil (0.075 mm)
Minimum space width: 0.15mm
Substrate: FR4/Aluminum
Minimum drilling diameter: 0.2mm
We use cookies to optimize our website and our service.