Kingford focus on the high-quality PCBA order demand of "Multiple varieties, medium and small batch, and short lead time".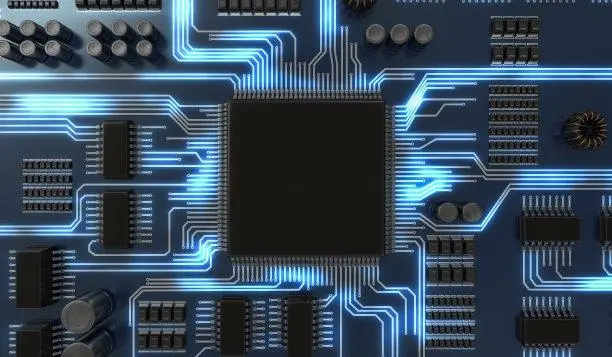 Revenue and net profit increased year after year automotive PCB market advantage is obvious
Firmly build automotive PCB market advantage
PCB is known as the "mother of electronIC products" in the industry. Its main function is to realize the interconnection and relay transmission between electronIC components. No matter in the production of mobile phones and home appliances, or in the manufacturing of ocean and space exploration products, all electronic equipment must use PCB, which has reMARKable irreplaceability.
In recent years, due to the needs of industrial transformation and upgrading and social information construction, the electronic information industry has gradually become a strategic pillar industry. As the basic industry of electronic information industry, PCB industry has also become an industry encouraged and vigorously developed by national and local governments. Under the support of a series of policies and institutions, such as "Made in China 2025" and "13th Five-Year Plan" National Development Plan for Strategic Emerging Industries, PCB industry has achieved rapid and healthy development. According to PriSMArk, the overall output value of China's PCB industry was $32.9 billion in 2019. It is expected that by 2024, the output value of China's PCB industry will reach 41.8 billion US dollars, with a compound annual growth rate of 4.9%, accounting for 55.1% of the total output value of the global PCB industry.
In PCB product types, Automotive electronics occupy an important position. With the promotion of automotive electronics driven by automobile intellectualization and the vigorous growth of new energy vehicles, Automotive PCB demand has entered a new round of growth, and the industry tuyere has arrived.
Under this opportunity, with strong technology research and development strength, customized process development advantages, good product quality performance and rapid order response ability, in the automotive PCB market to stand firm. Especially in the field of PCB application of new energy vehicles, the company's products cover a wide range of core components and supporting facilities such as battery management system (BMS), motor controller, vehicle charger, charging pile, etc. It has a strong competitive advantage in the field of new energy vehicle BMS and has accumulated a number of well-known customers at home and abroad.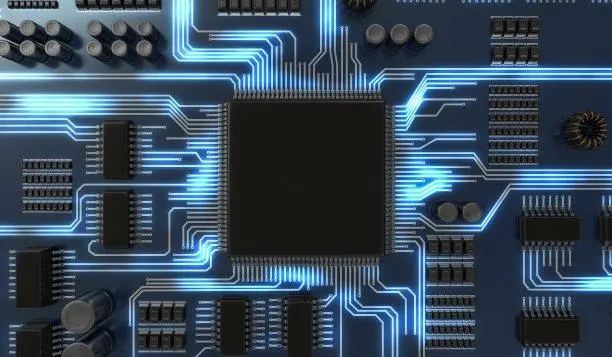 At the same time, the company actively expand communication electronics and other fields of customers. The diversified layout has laid a solid foundation for the steady growth of the company's operating performance. The prOSPectus shows that from 2017 to 2021, the company's revenue, net profit and other important indicators have maintained high growth, revenue from 460 million yuan to 1.328 billion yuan, an increase of 189%; Net profit increased from 36 million yuan to 100 million yuan, an increase of 178%, showing good growth.
R&d and innovation build the foundation of growth
Raised project to help sail and then set sail
Innovation is the first driving force for development. As a typical technology-intensive industry, PCB cannot be separated from R&D and innovation in the aspects of process upgrading, product development and performance improvement. "Innovation" is also the "keyword" of the development of Jinlu Electronics, the company attaches great importance to research and development work, adhere to the innovation-driven, market demand-oriented technology research and development strategy, and accordingly made the corresponding development deployment.
The company has always maintained a high intensity of research and development investment. In the past three years, the company's research and development expense has always maintained at more than 4% of the operating income. At present, a series of core technologies have been formed and 8 invention patents and 72 utility model patents have been obtained. In the field of new energy vehicle electronics and communication electronics, the company's representative research and development achievements have been recognized as high-tech products in Guangdong Province, forming a strong R&D advantage. It is worth mentioning that the company's research and development center has been identified as Guangdong circuit board engineering technology Research and development Center.
With many years of rich production experience and technical reserve accumulated in circuit board, some electronics has attracted many high-quality and stable customers. In addition to becoming the largest PCB supplier of Ningde Times, thanks to its product advantages in the field of BMS circuit boards, the company has also expanded well-known customers such as Guoxuan Gaocco, Funeng Technology, Yutong Automobile, Geely Automobile, and other new energy vehicle parts supporting manufacturers including Inball, Xinrui Technology, and Traide.
Relying on the high quality and high reliability production experience in the automotive PCB field, Jinlu Electronics has been able to open the market in other application areas. In the field of communication, the company has Huawei, ZTE and other direct or terminal customers; In industrial control and consumer electronics and other fields, a certain electronics also has Honeywell, ABB, Dingxin Communication, Nova Nebula, Hisense home appliances and other partners, high-quality customer resources for the company to continue to expand the scale of business laid a solid foundation, but also for the expansion of users and market boundaries to bring more possibilities.
The IPO, an electronic will raise funds for new energy vehicles supporting high-end printed circuit board construction projects, repay financial liabilities and supplement working capital. The former after the formation of an additional 1.2 million square meters of rigid board, HDI board and rigid flexible combined board production capacity, will enrich the company's product categories and expand the company's PCB production capacity.
The success of exploration often belongs to those who are good at seizing the opportunity and daring to move forward. For the PCB industry, innovation should be the main characteristic of the enterprise. Click into the official website of Jinlu Electronics, the company page shows that "innovation" is its adhering to the emphasis
We use cookies to optimize our website and our service.