Building 6, Zone 3, Yuekang Road,Bao'an District, Shenzhen, China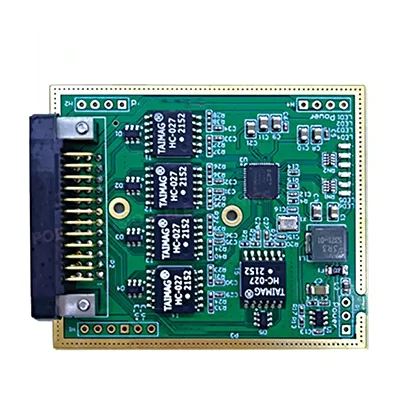 High TG High Frequency Rogers 5880 PCB
Name: High TG High Frequency Rogers 5880 PCB
Substrate: FR4
Copper Thickness: 1 oz
Plate thickness: 1.6mm
minute. Hole size: 0.1mm
minute. Line width: 0.1mm
minute. Line spacing: 0.1mm
Surface Treatment: Immersion Gold
Board size: customized
Silkscreen: White/Black
Solder Mask: Green
Impedance Control Tolerance: 5%
PCB Standard: IPC-A-610 D
Certification: ISO-9001, ISO-1004, ROHS
Material: FR4 CEM1 CEM3 High TG
Minimum thickness: 10 microns
Layers: 1-28
Product Details
Data Sheet
RT/duroid 5880 PTFE composite is suitable for processing in conventional welding and electroplating. Its glass microfiber reinforced PTFE laminate is ideal for single bend applications and has low loss and dielectric constant, making it ideal for forming and bending.
Name: High TG High Frequency Rogers 5880 PCB
Substrate: FR4
Copper Thickness: 1 oz
Plate thickness: 1.6mm
minute. Hole size: 0.1mm
minute. Line width: 0.1mm
minute. Line spacing: 0.1mm
Surface Treatment: Immersion Gold
Board size: customized
Silkscreen: White/Black
Solder Mask: Green
Impedance Control Tolerance: 5%
PCB Standard: IPC-A-610 D
Certification: ISO-9001, ISO-1004, ROHS
Material: FR4 CEM1 CEM3 High TG
Minimum thickness: 10 microns
Layers: 1-28
Just upload Gerber files, BOM files and design files, and the KINGFORD team will provide a complete quotation within 24h.