One - stop Electronic Manufacturing Services(EMS) Solution provider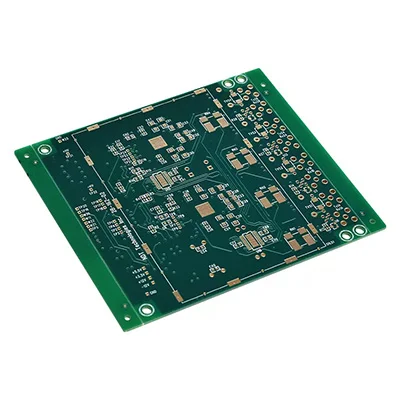 High Tg Board High Frequency Rogers 5880 PCB
Name: High Tg Board High Frequency Rogers 5880 PCB
Substrate: FR-4
Copper Thickness: 1 oz
Plate Thickness: 1.6mm, 1.6mm
minute. Hole size: 0.1mm
minute. Line width: 3 million
minute. Line spacing: 3 million
Surface treatment: spray tin lead-free, spray tin lead-free
Board Size: Green Soldermask, White Silkscreen
Minimum aperture: 0.25mm
Minimum line spacing: 0.003"
Color: Green or as your request
Material: FR-4
Layers: 2 layers
Product Details
Data Sheet
What is Rogers 5880?
Rogers RT/duroid 5880 high frequency laminate is a PTFE composite reinforced with glass microfibers. RT/duroid 5880 laminate has low dielectric constant (Dk) and low dielectric loss, making it ideal for high frequency/broadband applications.
Name: High Tg Board High Frequency Rogers 5880 PCB
Substrate: FR-4
Copper Thickness: 1 oz
Plate Thickness: 1.6mm, 1.6mm
minute. Hole size: 0.1mm
minute. Line width: 3 million
minute. Line spacing: 3 million
Surface treatment: spray tin lead-free, spray tin lead-free
Board Size: Green Soldermask, White Silkscreen
Minimum aperture: 0.25mm
Minimum line spacing: 0.003"
Color: Green or as your request
Material: FR-4
Layers: 2 layers
We use cookies to optimize our website and our service.