Kingford focus on the high-quality PCBA order demand of "Multiple varieties, medium and small batch, and short lead time".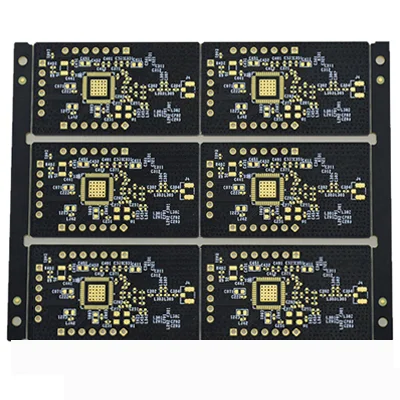 4-layer FR4 PCB
Name: 4-layer FR4PCB
Material: Fr4
Plate thICkness: 1.6mm
Surface treatment: HASL lead free
Copper thickness: 1OZ
Minimum line: 6 million
Minimum hole: 0.3MM
Application: Router
Product Details
Data Sheet
FR4 Materials and Properties
FR4 is a standard for glass fiber reinforced epoxy compounds defined by NEMA (National ElectrICal Manufacturers Association).
FR stands for "flame retardant" in English, and indicates that the material meets the flammability standard of UL94V-0 plastic materials. Code 94V-0 is found on all FR-4 PCBs. When the material catches fire, it guarantees the non-spreading and quick extinguishing of the fire.
For high TG or HiTG, the glass transition temperature (TG) is 115°C to 200°C, depending on the manufacturing method and the resin used. A standard FR-4 PCB will consist of one FR-4 layer sandwiched between two thin copper stacks.
FR-4 uses bromine, a chEMIcal element calLED halogen that is fire resistant. It replaces G-10, another compound with lower resistance in most applications.
The advantage of FR4 is that it has a good strength-to-weight ratio. It does not absorb water, maintains high mechanical load and good insulation in dry or wet environments.
We use cookies to optimize our website and our service.